Caravan getaways are a popular Australian leisure activity — among families on holiday, friends off for the weekend, and grey nomads out for some road adventure. And one of the best places to visit with a caravan is most certainly Western Australia.
With a wide range of places to choose from, including plateaus, beaches, cliffs, forests, lakes, rugged trails and many more, Western Australia is a true caravan lover's dream. There's also no dearth in the number of caravan parks and camping sites here, so you can indulge in some caravan adventures and safely make your way to your park accommodation at the end of the day.
If you're ready for some road adventure and your caravan is locked and loaded with all your necessities, here are some of the best places to visit in Western Australia.
1. Karijini National Park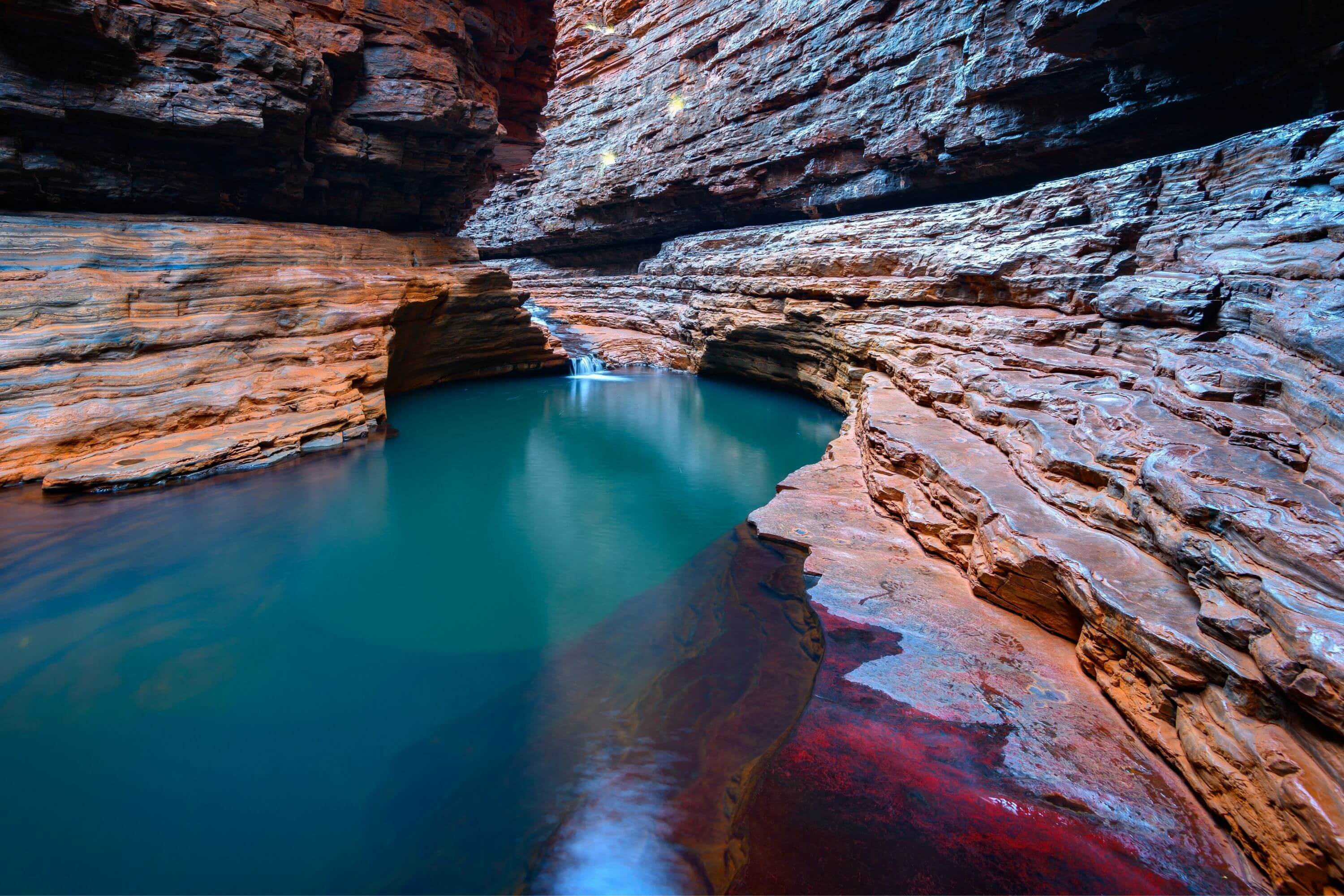 If you're from Western Australia, you've likely heard of Karijini National Park. Located approximately 1,400km away from Perth or approximately 17 hours by car, it's Western Australia's largest national park. On your Karijini caravan adventure, you'll have plenty to see and do from snorkelling in the gorges and scaling some of WA's oldest rock formations and more.
Due to Karijini's remote location, most visitors choose to road trip it as opposed to flying. The long drive makes it perfect for caravan travel as you'll also have the opportunity to stop along at other iconic WA landmarks along the way including Hamelin Pool, Exmouth, Ningaloo Reef and more! Plus, there's also an abundance of family caravan parks in the area to stop at along the way up.
2. Jurien Bay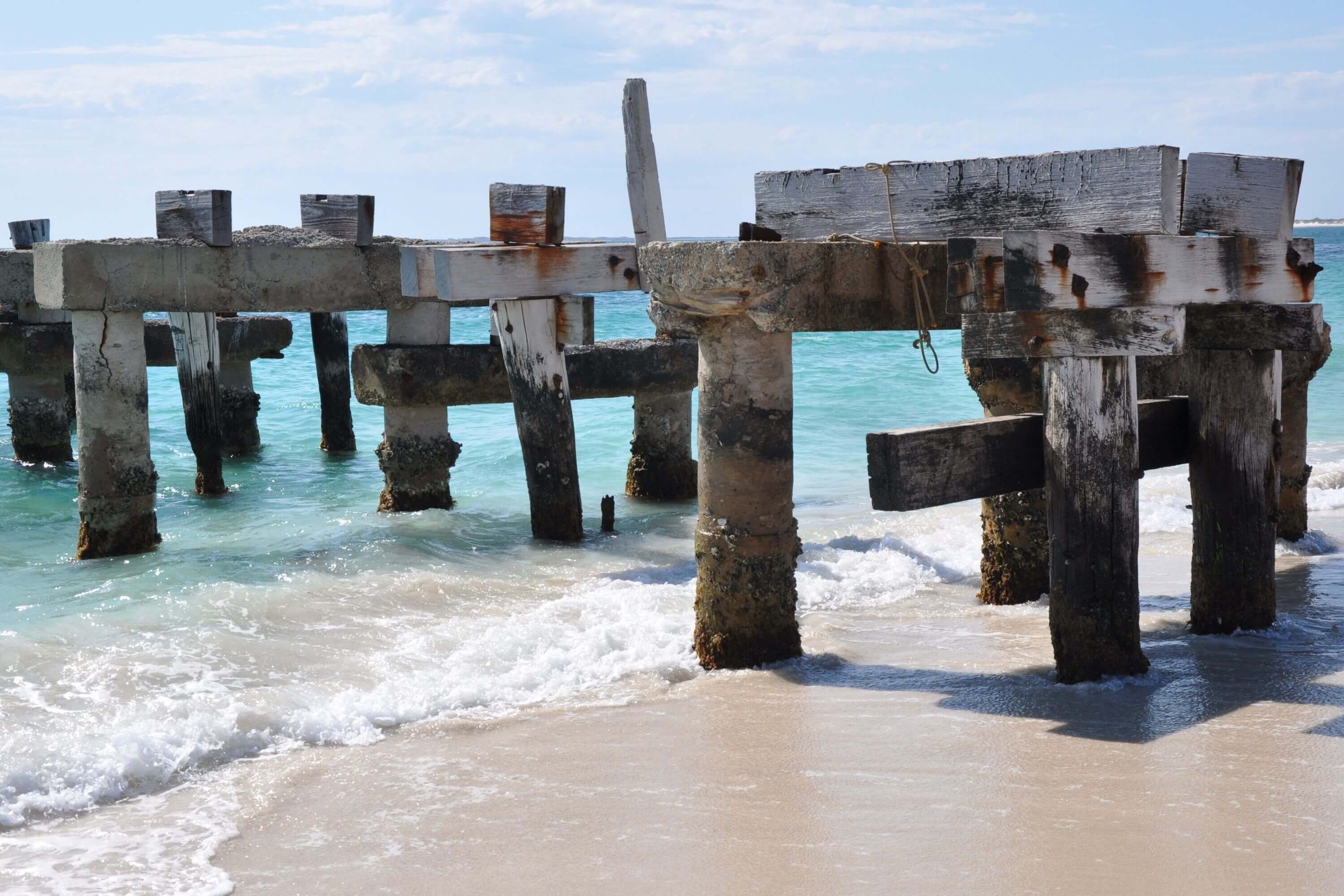 North of Perth is Jurien Bay, which you can reach via an easy two-hour drive.
Jurien Bay is well known for its stunning white-sand beaches and clear blue waters. Here, you can indulge in some swimming, surfing and fishing.
If you're staying overnight, you can start your next morning by sightseeing at Lesueur National Park. A botanist's paradise, the park features over 900 plant species, aside from coastal dunes, creeks and other natural wonders.
Children will especially enjoy Jurien Bay Marine Park, a wildlife habitat for sea lions, seabirds, lobsters and various types of fish. You could also explore the other islands in the vicinity and enjoy your favourite water activities.
3. Cervantes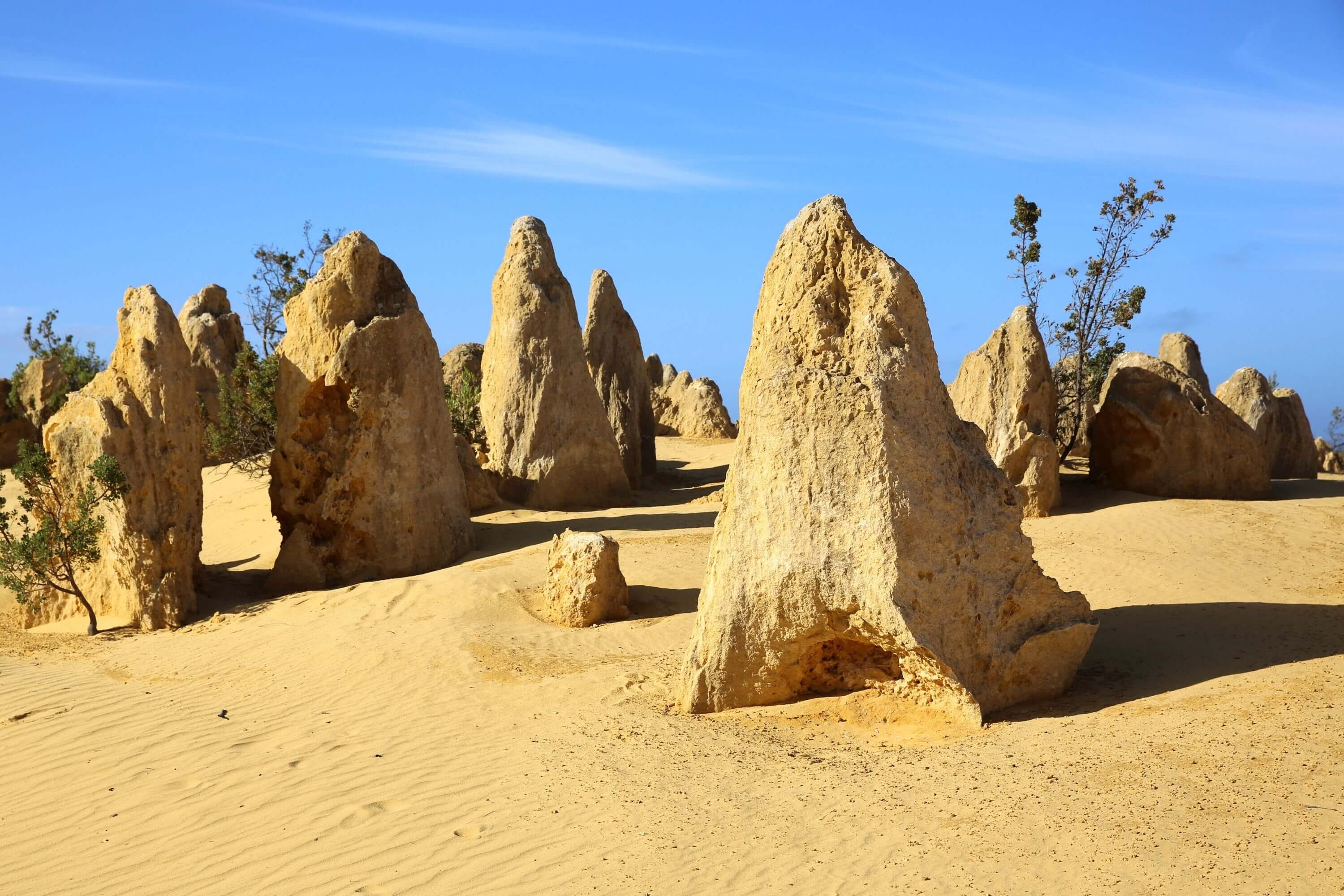 Another coastal town north of Perth and only about two hours away by caravan travel is Cervantes. Located close to neighbouring Jurien Bay, Cervantes is your gateway to the Nambung National Park and the world-famous Pinnacles Desert.
Travelling around Western Australia in a caravan wouldn't be complete without crossing the Pinnacles off your bucket list. Here, you'll be in awe when you see thousands of naturally weathered limestone pillars on the horizon.
After taking in the Pinnacles Desert, you may head to Lake Thetis and see the odd-looking thrombolites (microbial structures) the lake is known for. You can also go to the different lookouts, namely Hansen Bay Lookout, Thirst Point Lookout and Lookout Point, to enjoy views of the sea.
And if you're feeling famished, you can head back to town and enjoy a lobster lunch or dinner.
4. Moore River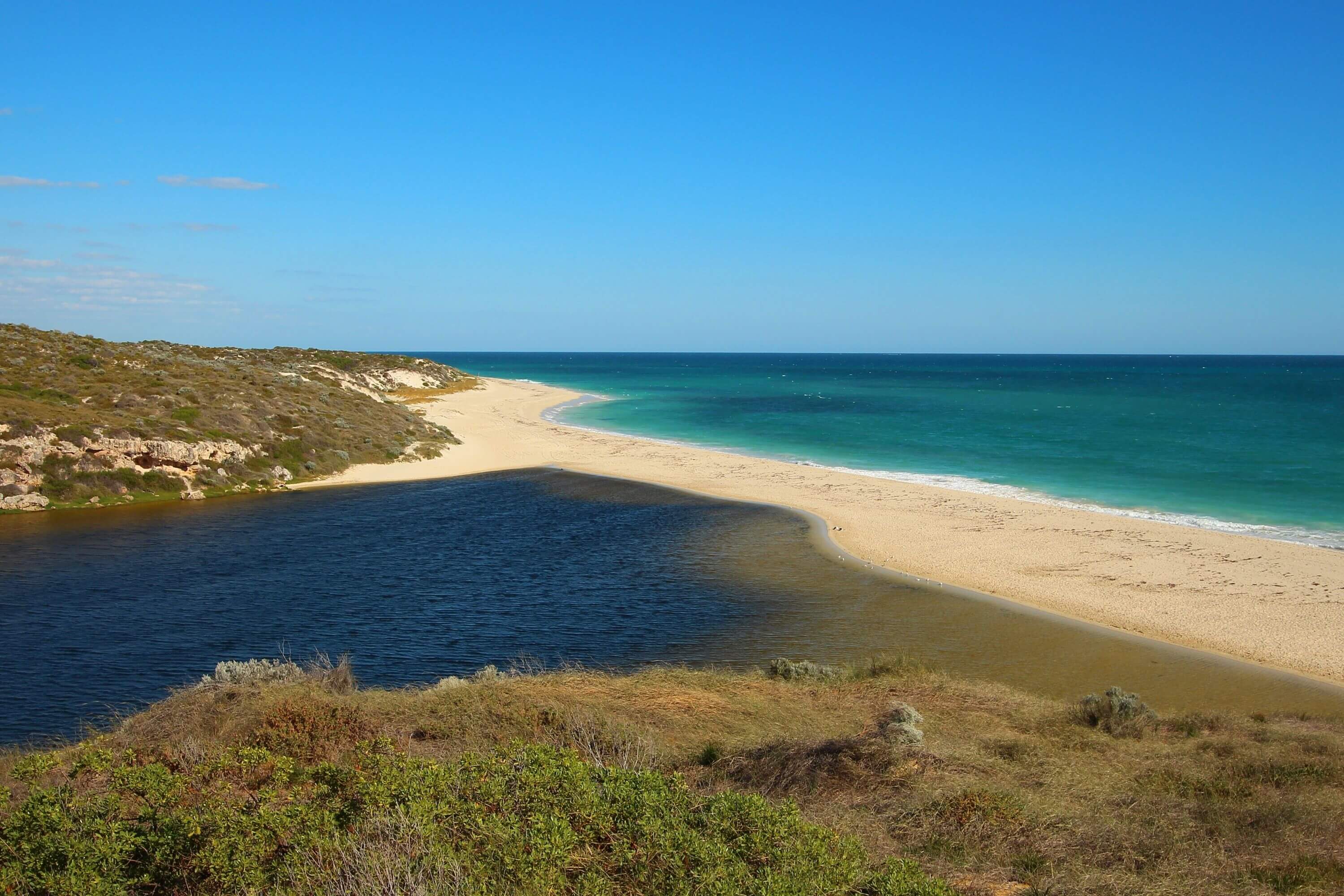 About 45 minutes away from Perth and only half an hour away from Swan Valley, the Moore River region is also in the neighbourhood of Cervantes and Jurien Bay.
The Moore River area offers plenty of things to do, whether you want to relax or get a bit of action.
Here, you can go to the Lancelin Off-Road Vehicle Area for a beach drive by the sea. You can take your 4WD to the huge sand dunes or go sandboarding there. You could also go kayaking or canoeing along the Moore River estuary or windsurf on the Indian Ocean. The area between Two Rocks and Jurien Bay is an excellent site for snorkelling and diving.
For something more relaxing, you can go bream fishing in the river or take the kids fishing at the Lancelin Jetty. Also, a visit to the Watheroo Wildflower Drive is a must for nature lovers.
5. Lane Poole Reserve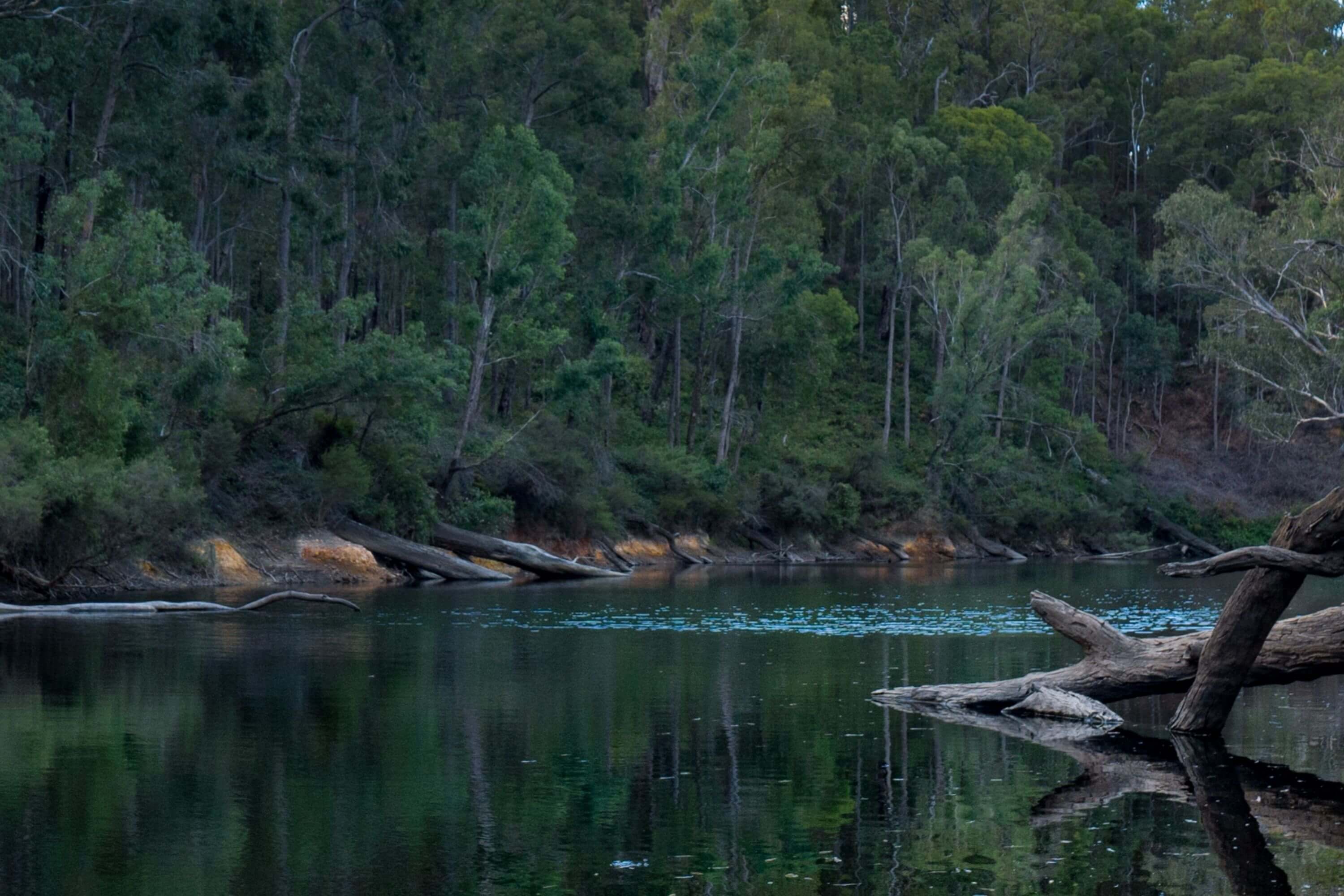 Located 7.5 kilometres south of the town of Dwellingup and 100 kilometres southeast of Perth, Lane Poole Reserve is a great destination for both caravanning and camping. There's so much to do here that your whole family or group is sure to have the time of their lives.
Lane Poole is a large 50,000-hectare reserve located along the banks of the Murray River. In fact, Lane Poole Reserve is the biggest park in the northern jarrah forest ecosystem of Western Australia's southwest.
There's plenty of recreational activities you can do at the park, including swimming, fishing (for fishing licence holders), canoeing, kayaking, and mountain bike riding. If you're fond of long walks or bushwalking, both the Bibbulmun Track and Munda Biddi Trail pass through Lane Poole Reserve.
Explore Western Australia on Your Caravan
Travelling Australia in a caravan won't be complete without journeying through the multifaceted landscape of Western Australia.
And while the above list only gives you a taste of what's in store in Western Australia, be sure to include these places in one of your caravan trips to this part of the country.
Safe travels!