With the weather in Western Australia starting to warm up, you may be looking to choose your next caravan destination based on its proximity to the water! Lucky for you, Western Australia has plenty of destinations for those who want to be close to the water. Whether you are into water sports, fishing or simply relaxing, here are some lakes and rivers in Western Australia to check out when planning your next caravan road trip.
1. Moore River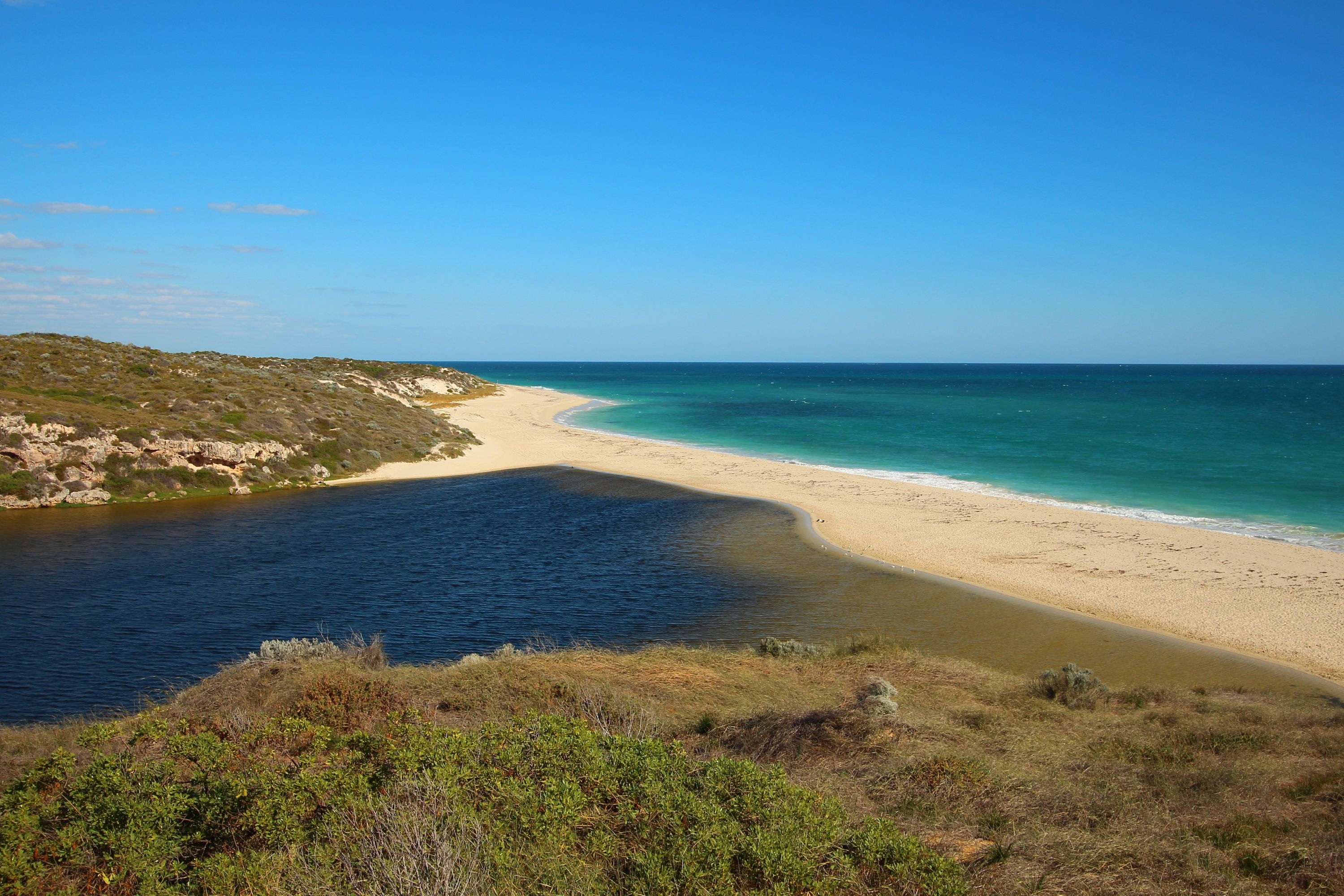 Image credit: Deposit Photos
Moore river is located about an hour's north of Perth. The river extends roughly 193 km and meets the Indian Ocean. It's an ideal spot for canoeing, fishing, and kayaking. Plus, there are also plenty of caravan and camping sites located in the region, to spend the night.
2. Lake Leschenaultia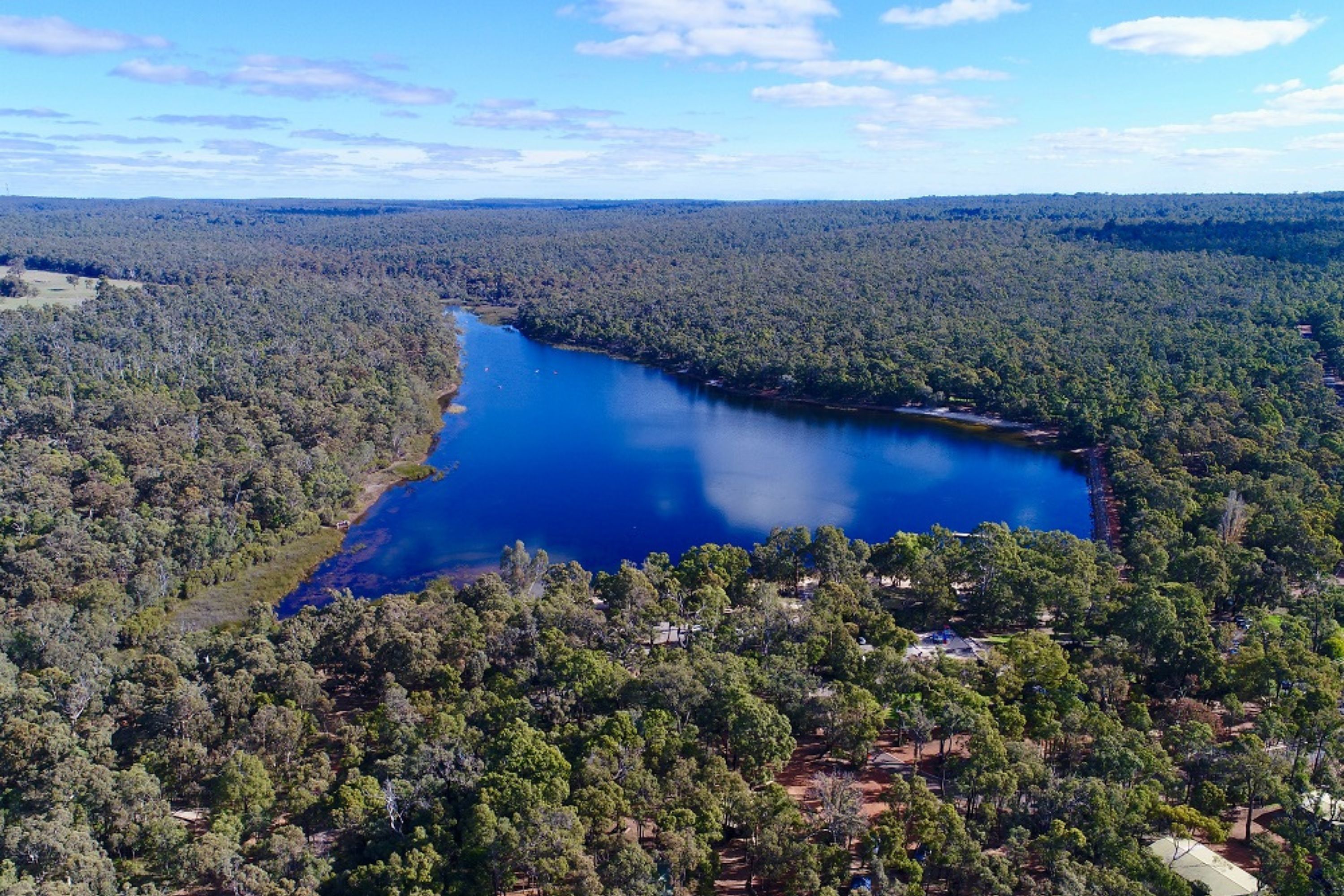 Image credit: Shire of Mundaring
This lake is located in the Darling Ranges, just 45 minutes east of Perth. It's a great spot for swimming, boating, and picnicking and is ideal for a shorter getaway from Perth. The lake also has a few walking and mountain bike trails that wind through the nearby bushland. Plus, did you know it used to be the largest source of water for the Eastern Railway?
3. Lane Poole Reserve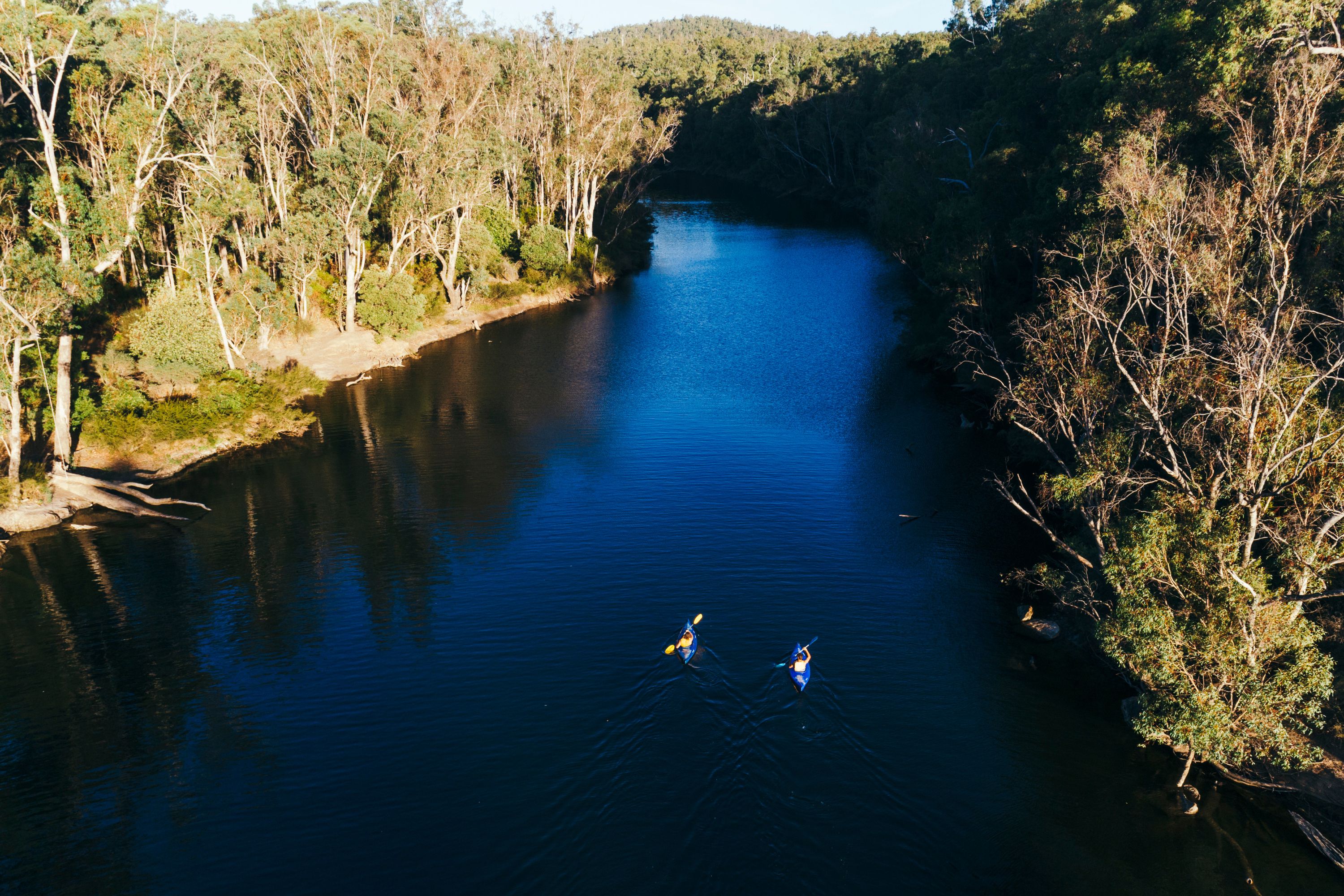 Image credit: Tourism WA
Lane Poole Reserve contains more than 50,000 hectares for you to explore. It's located in the South-West of Western Australia near Dwellingup, about 2.5 hours drive from Perth. The Murray river flows throughout the reserve and is ideal for swimming, paddling, and fishing. For those looking for activities on land, you can also go bird watching, hiking or mountain biking. There are also plenty of campsites within the reserve suitable for both on-road and off-road caravans.
4. Black Diamond Lake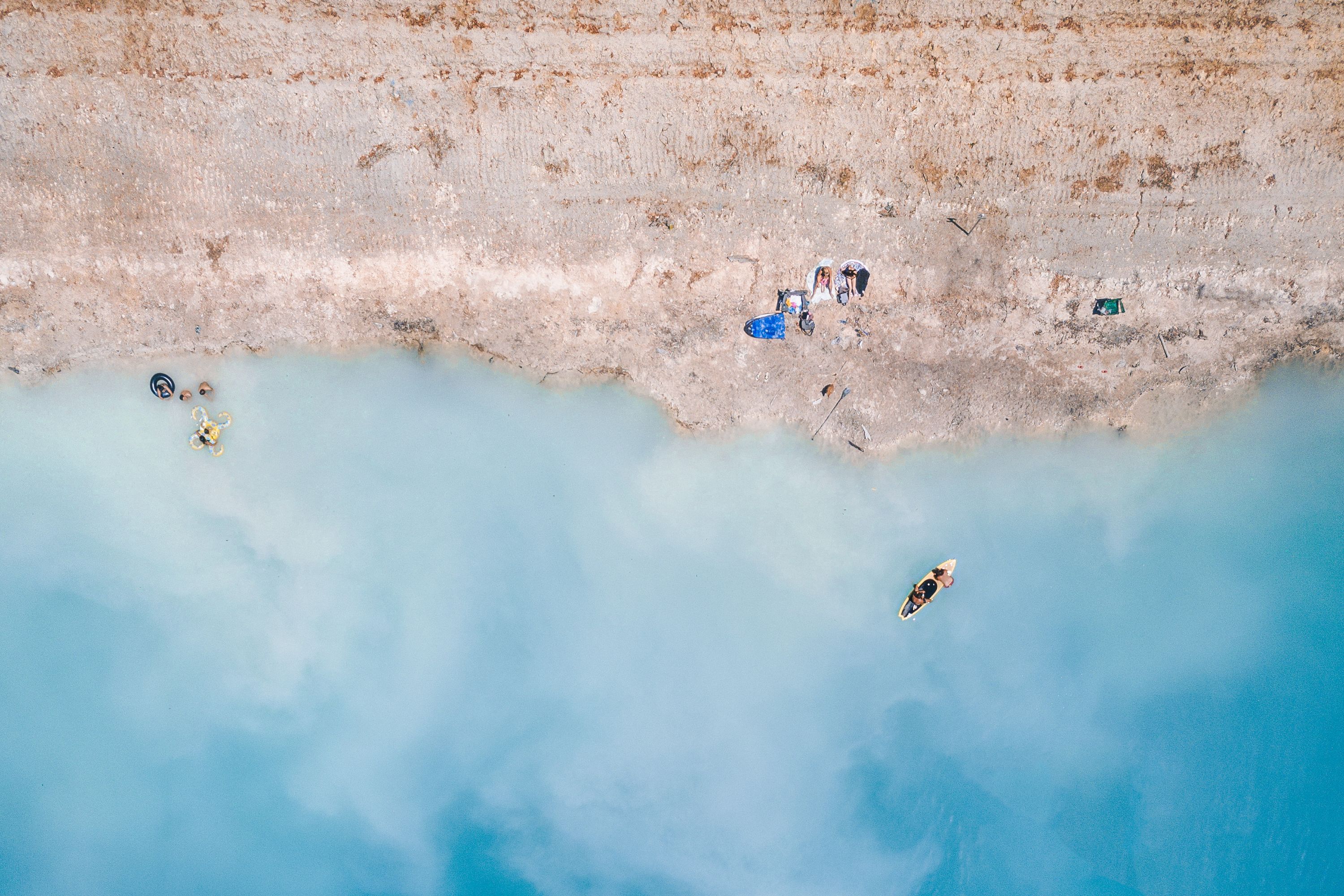 Image credit: Tourism WA
Black Diamond Lake is known for its bright blue appearance. It is an artificial lake once created from an open-cut mine. You can't camp at the lake during the evening but it's only 5 km west of Collie, where there are plenty of campsites nearby to stay. You can, however, enjoy a nice picnic, float in the lake and kayak or canoe.
5. Lake Brockman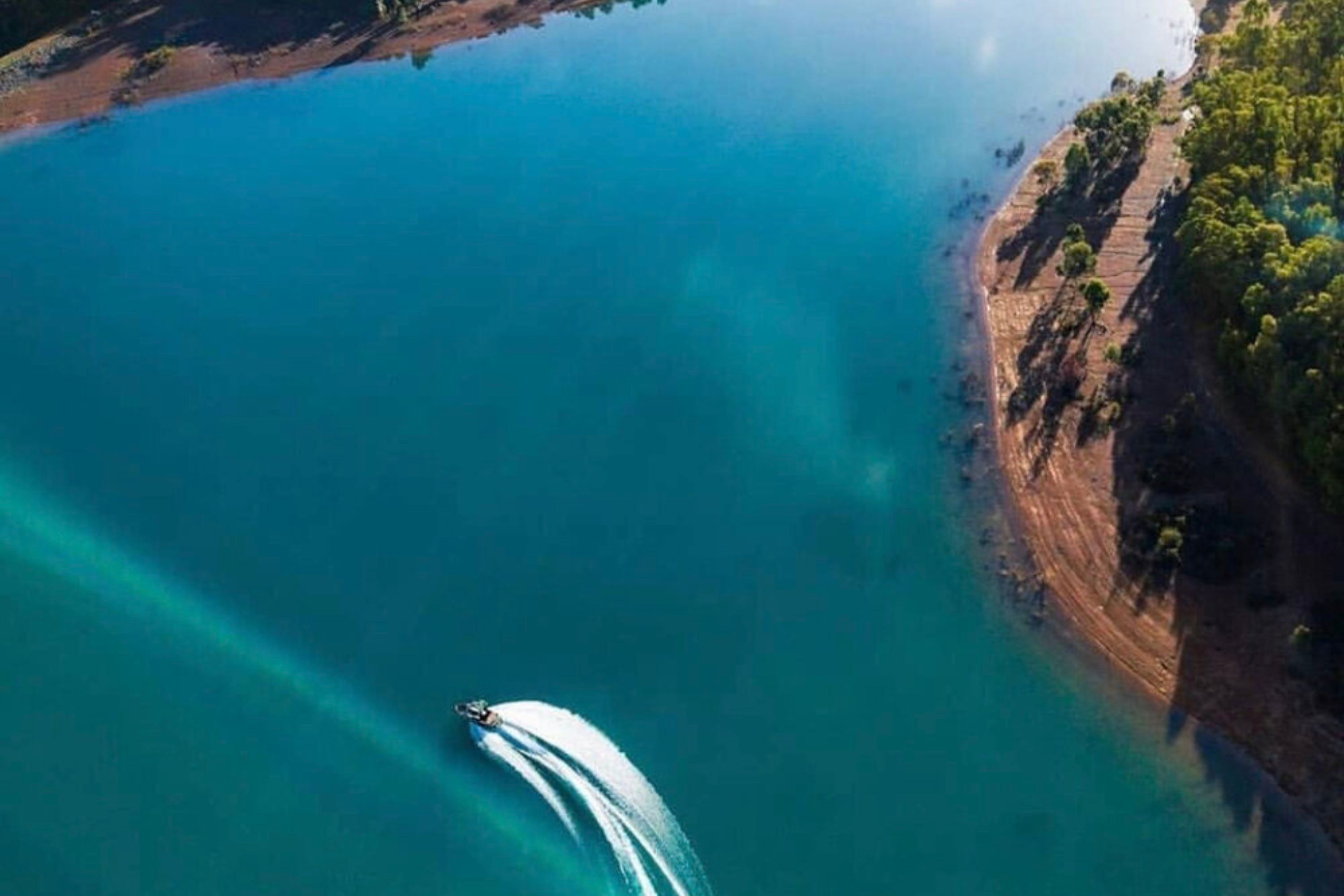 Image credit: Lake Brockman Tourist Park
Located just under 2 hours from Perth, the lake features clear, calm waters which makes it perfect for swimming, canoeing, kayaking, water skiing, and fishing. The nearby Lake Brockman Tourist Park also has plenty of caravan and camping facilities to accommodate you on your family caravan adventure.
6. Stockton Lake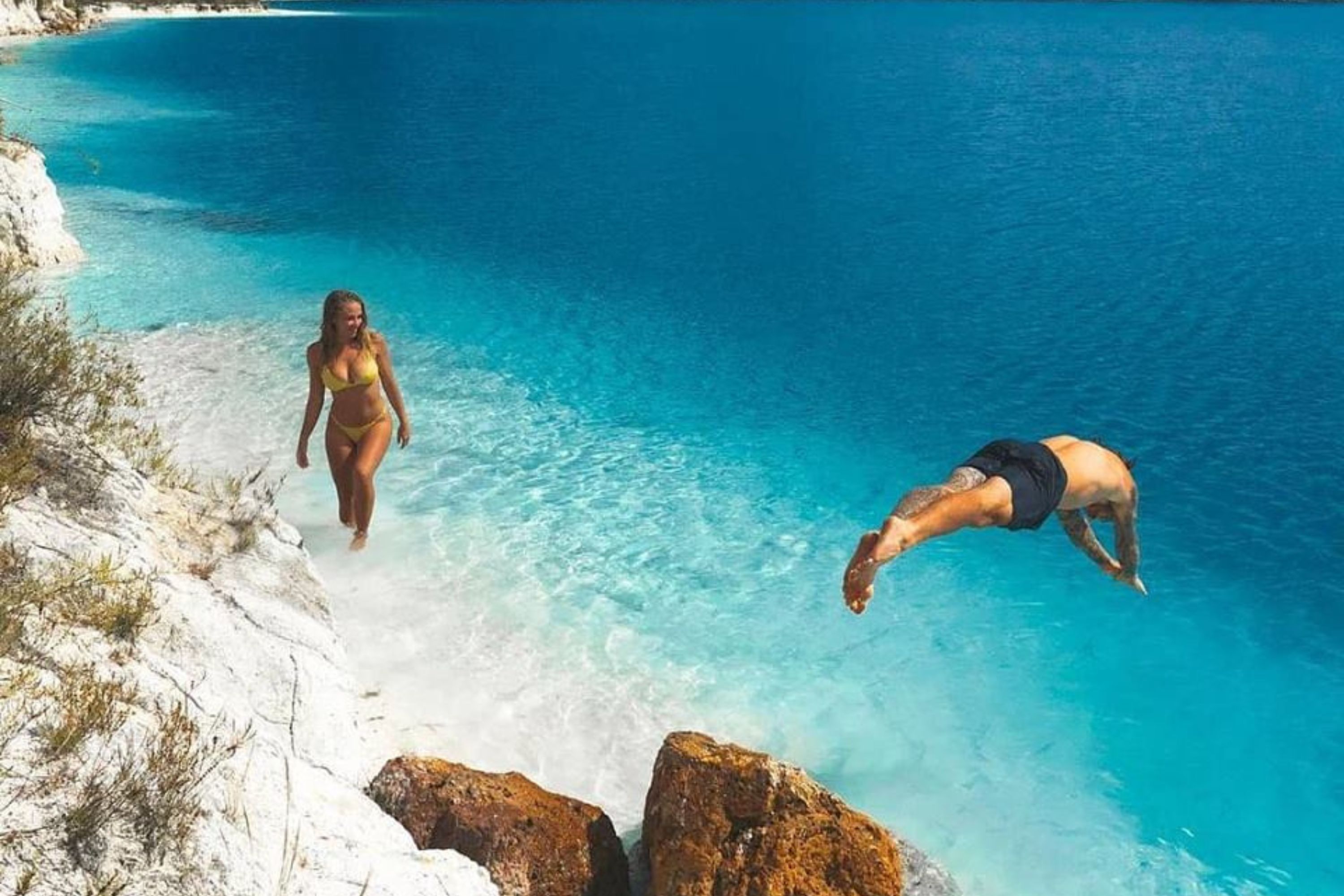 Image credit: Visit Bunbury Geographe
Stockton Lake is a man-made lake. In fact, it was originally a coal mine site.  The mine closed in the 1960s and the rehabilitation process of turning it into a lake began. The lake is known for its striking turquoise appearance.  It's located in Collie, a stone's throw away from Black Diamond Lake. However, the main difference between the two is that at Stockland Lake, there are unpowered sites right up close to the lake for you to set up camp for the night.
7. Thomas River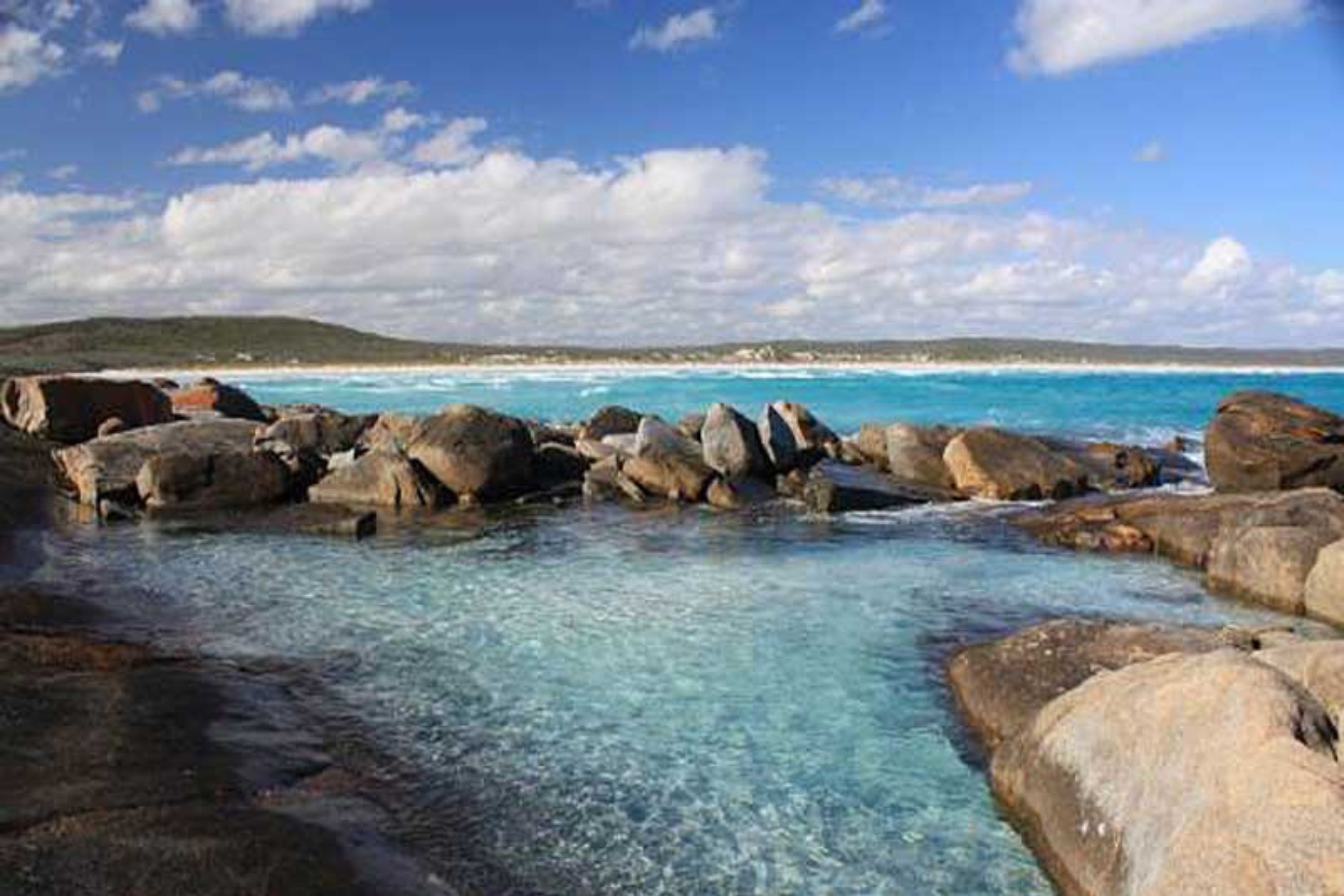 Image credit: Visit Esperance
The scenic Thomas River is an unspoiled secret for those who enjoy outdoor activities. Located about 120 km east of Esperance in Cape Arid National Park, we're sure you won't run out of things to explore. The area is home to some stunning beaches with great 4WDing, fishing or hiking on the side! Plus, did you know the river also has a gold mining history? Although you won't find much gold there now, it is an epic river to check out on your next Western Australian road trip.
8. Blackwood River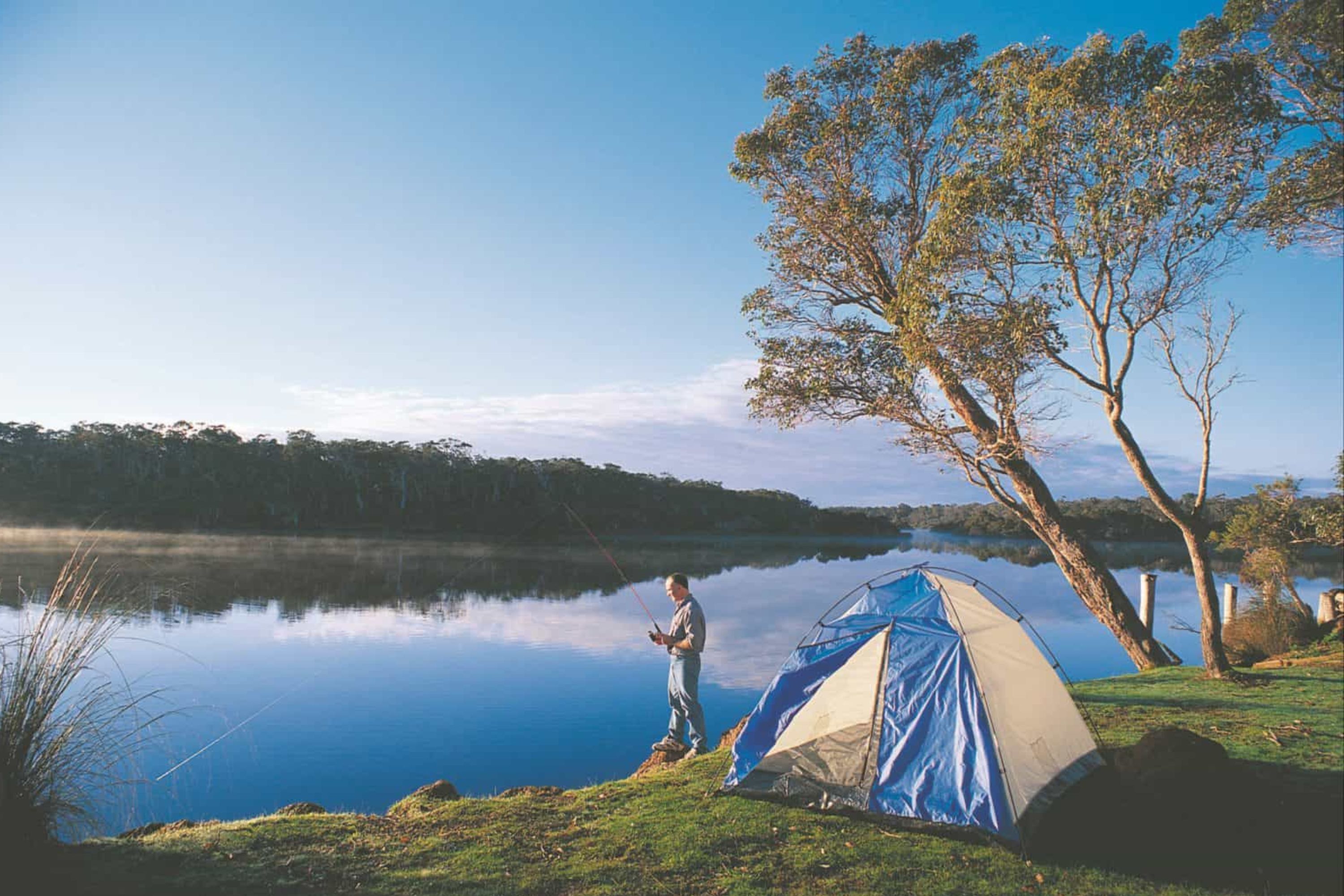 Image credit: Australias.guide
Who doesn't love a good adventure? The Blackwood River in Western Australia is an absolutely incredible river to kayak, swim or fish along. You can even spot many water birds that visit the banks of this long-running stream! At 270 km long, you'll find several towns in the catchment area including Katanning, Narrogin and Bridgetown. There are plenty of options in and around Blackwood River that accommodate both on-road and off-road caravans. You don't need to pre-book, so load up your vehicles and get ready to hit the open road.
9. Warren River Pemberton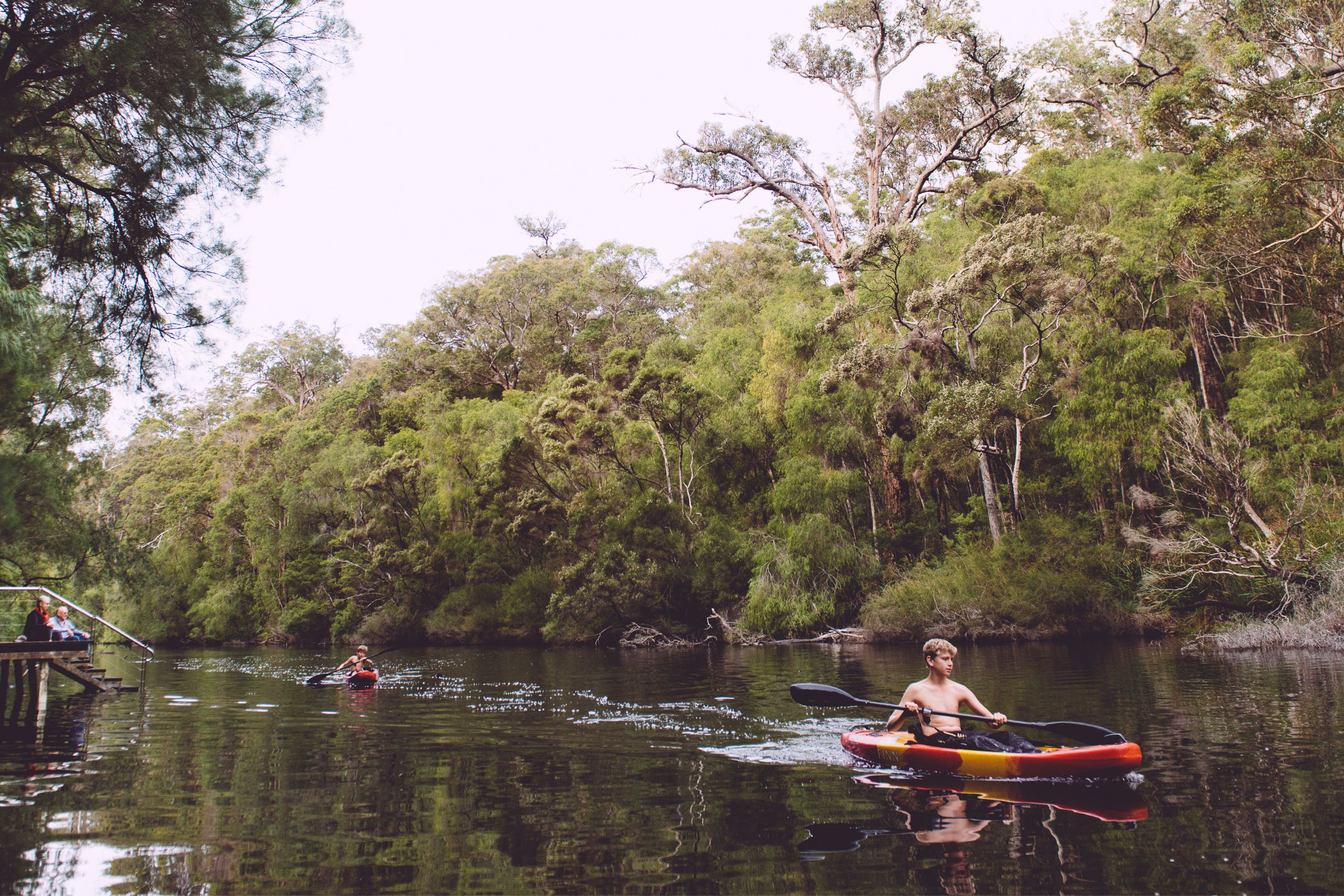 Image credit: Tourism WA
Warren River lies in Warren National Park which is roughly 3000 hectares of lush greenery. The national park is also home to Karri Trees which are over 200 years old. If relaxing by the flowing waters of Warren River isn't your thing, there are plenty of other activities on offer in the area. You can try your hand at canoeing or go for a bushwalk through the tranquil national park, or even explore everything Pemberton has to offer, which is located just 10 km away.
10. Avon River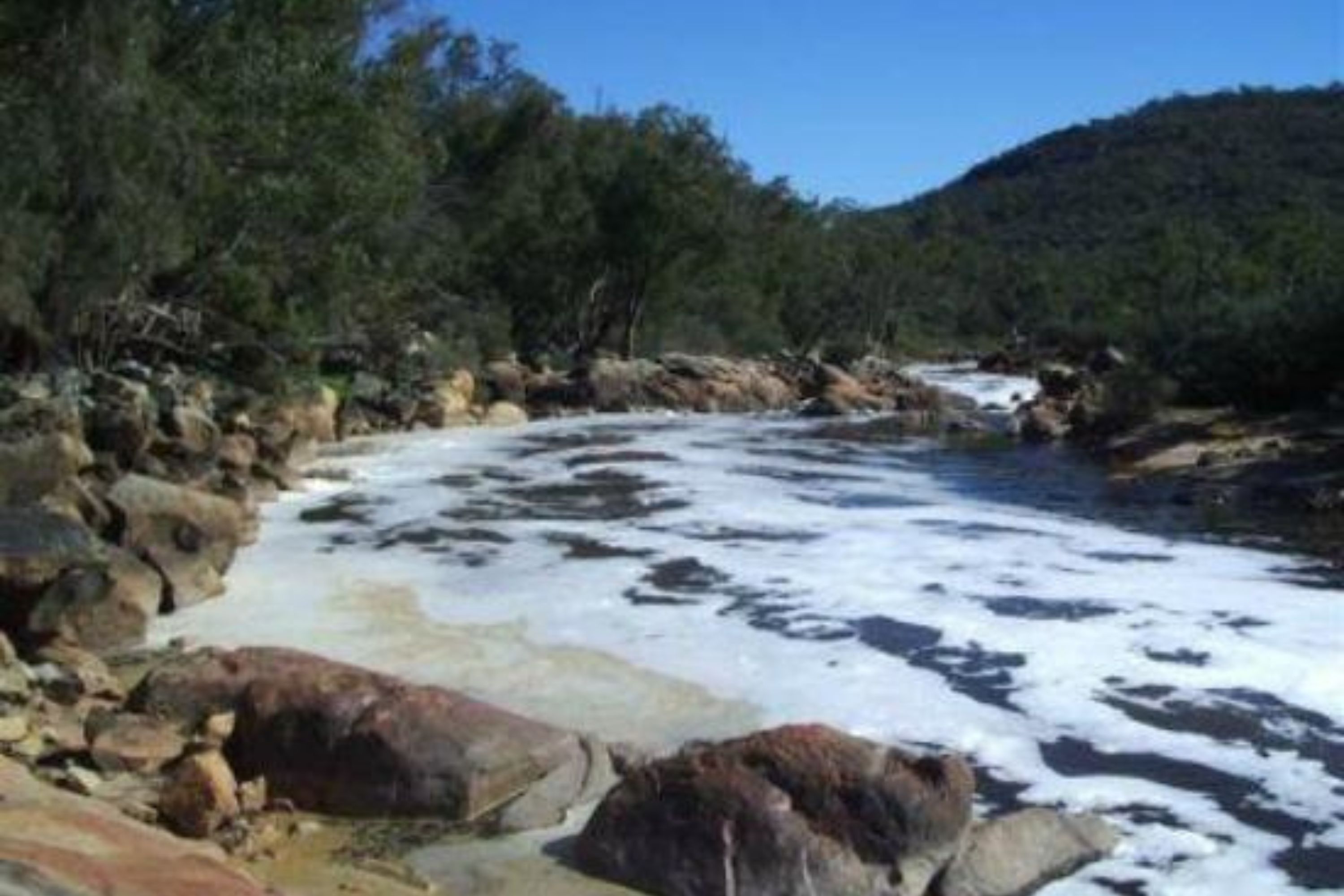 Image credit: Trip Advisor
The Avon River is a tributary of the Swan River in Perth that winds its way through the towns of Toodyay, Northam, and Yealering, to name a few! It is a popular spot for swimming, canoeing, fishing and wildlife spotting. If you're feeling active, there are plenty of walking and cycling trails that follow the river. If you're looking to stay the night, Avon Valley National Park offers camping grounds a stone's throw away from the river with stunning views over the Avon Valley.
Plan your next caravan adventure with help from Lewis RV
So, now that you've added these 10 picturesque rivers to your Western Australian travel bucket list, it's time to start planning those trips! At Lewis RV, we can help get you started with all the right gear. Shop our range of caravan and camping accessories at our Guildford dealership – we've got everything you need to make your next river adventure one to remember!
FAQs
Western Australia is home to some incredible natural attractions. With 208 rivers, we bet you haven't seen them all! When trying to plan your next caravan trip in our beautiful state why not start ticking off the list?
The longest river in WA is the Gascoyne River at 865 km, joined by 36 tributaries. It is Carnarvon's main source of water for fruit plantations.
No, most caravan sites are easily accessible by road. However, it is always a good idea to check ahead of time to make sure the site you're interested in is accessible for your specific type of vehicle. There are many beautiful and serene camping spots near these rivers, so don't let the lack of an off road caravan stop you from enjoying those stunning locations!