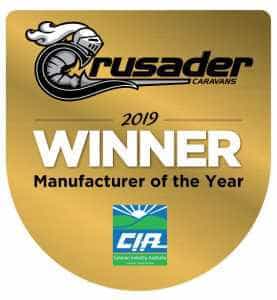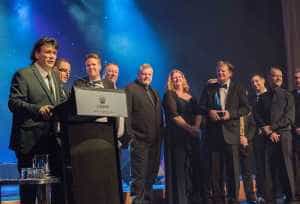 We are very excited to announce that Crusader Caravans have been awarded Manufacturer of the Year 2019!
Serge Valentino, Managing Director of Crusader Caravans proudly accepted the award in front of notables from all aspects of the caravan industry and thanked the team at Crusader for making this award possible "I never thought in a million years that I would be up here accepting this award, this is for team Crusader" said Serge.
Serge went on to say "there are so many people who have contributed so much to put us in the position we are now and I need to thank them very, very much"
There is a stringent process to be undertaken to even be considered for the Manufacturer of the Year' and each company must demonstrate strong commitment to quality systems, innovation, aftersales support and total adherence to safety and manufacturing regulation.
Each manufacturer is audited in detail and the list is narrowed down to a handful of finalists and there can be only one winner as judged by impartial representative from the Caravan Industry Association.