Are you ready for an epic adventure through Western Australia's goldfields? Here's everything you need to know before embarking on a road trip from Perth to Kalgoorlie. Whether you're a seasoned road tripper or a first-time explorer, this comprehensive guide is your ticket to an unforgettable journey. From must-visit attractions and accommodation recommendations to packing tips and local recommendations, we've got you covered every step of the way. So buckle up, grab your map, and get ready to hit the road with your new caravan in tow to discover the incredible treasures that await on this Perth to Kalgoorlie adventure.
Best time of year to drive from Perth to Kalgoorlie
The best time of year to drive from Perth to Kalgoorlie is during the spring and autumn months. Kalgoorlie gets pretty hot in summer, so it's best to avoid those months if you're not a fan of the heat! From September to November and March to May, you can enjoy milder temperatures, making the journey more comfortable. Now it might be pretty hard to believe that the Goldfields is home to wildflowers. But in Spring, the region is known for its vibrant wildflower season, where the landscape bursts into a kaleidoscope of colours.
What to bring on your Kalgoorlie road trip
Navigation tools: Make sure you have a reliable GPS device and a UHF radio to navigate your way to Kalgoorlie and around the area. You want to be prepared if the event you lose signal out on the open road.
Road maps: Also carry printed road maps as a backup, especially if you're travelling through areas with poor cellular reception.
Car & caravan essentials: Ensure your vehicle is in good condition and pack necessary items like a spare tire, jack, jumper cables, and basic tools for minor repairs.
Water and snacks: Stock up on bottled water and non-perishable snacks to keep yourself hydrated and energised during the journey.
Comfortable clothing: Pack clothes suitable for the weather conditions in Kalgoorlie. Consider bringing a hat, sunglasses, and sunscreen to protect yourself from the harsh Australian sun.
First aid kit: It's always wise to carry a basic first aid kit with essentials such as bandages, antiseptic ointment, pain relievers, and any personal medications you may need.
Driving from Perth to Kalgoorlie
Driving from Perth to Kalgoorlie offers a captivating journey through the outback of Western Australia. As you leave the bustling city behind, the landscape gradually transforms into vast open plains, dotted with unique vegetation and occasional kangaroo sightings. Great Eastern Highway guides you through small towns and historic gold mining sites, showcasing the region's rich heritage including York, Merredin & Coolgardie. These towns make the perfect place for a stop off to stretch your legs, as the drive straight to Kalgoorlie from Perth takes approximately 7 hours. Along the way, you'll see expansive skies and the serene beauty of the Australian outback. The 600-kilometre drive allows for a sense of freedom and adventure, as you immerse yourself in the rugged charm of the Australian outback, leading you to the vibrant heart of Kalgoorlie.
Caravan & camping accommodation in Kalgoorlie
Kalgoorlie offers a range of caravan and camping sites for travellers looking to immerse themselves in the outback experience. Some of the more popular ones include:
BIG4 Acclaim Prospector Holiday Park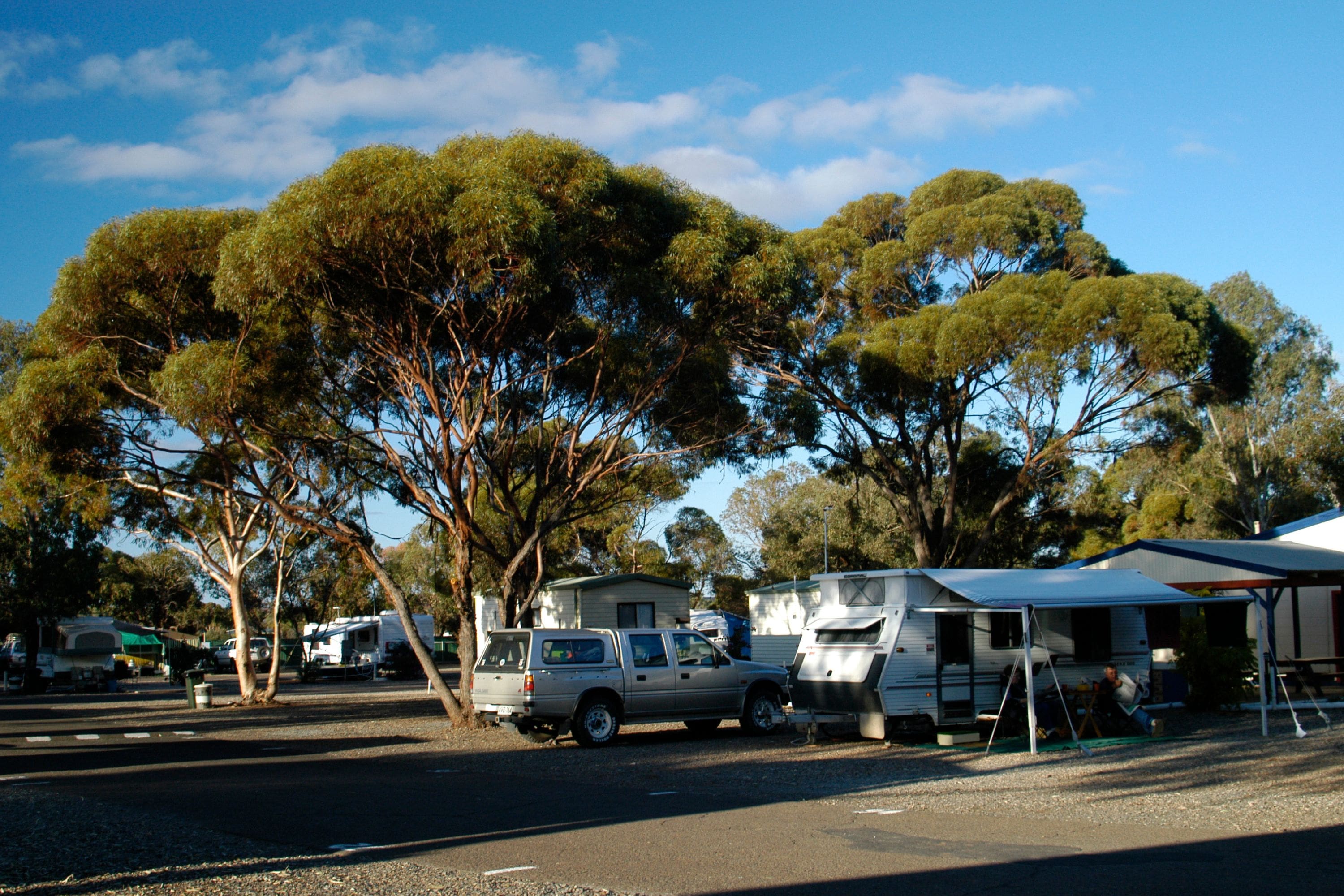 Big4 Acclaim Prospector Holiday Park in Kalgoorlie is a popular holiday park that offers a range of accommodation options to suit different needs. From powered and unpowered sites for caravans and camping to comfortable cabins and villas, there is something for everyone. The park also boasts popular amenities, including a swimming pool, BBQ facilities, a camp kitchen, and a children's playground. It's perfect for a family trip!
Image credit: https://www.big4.com.au/caravan-parks/wa/golden-outback/acclaim-prospector-holiday-park
Discovery Parks Kalgoorlie-Goldfields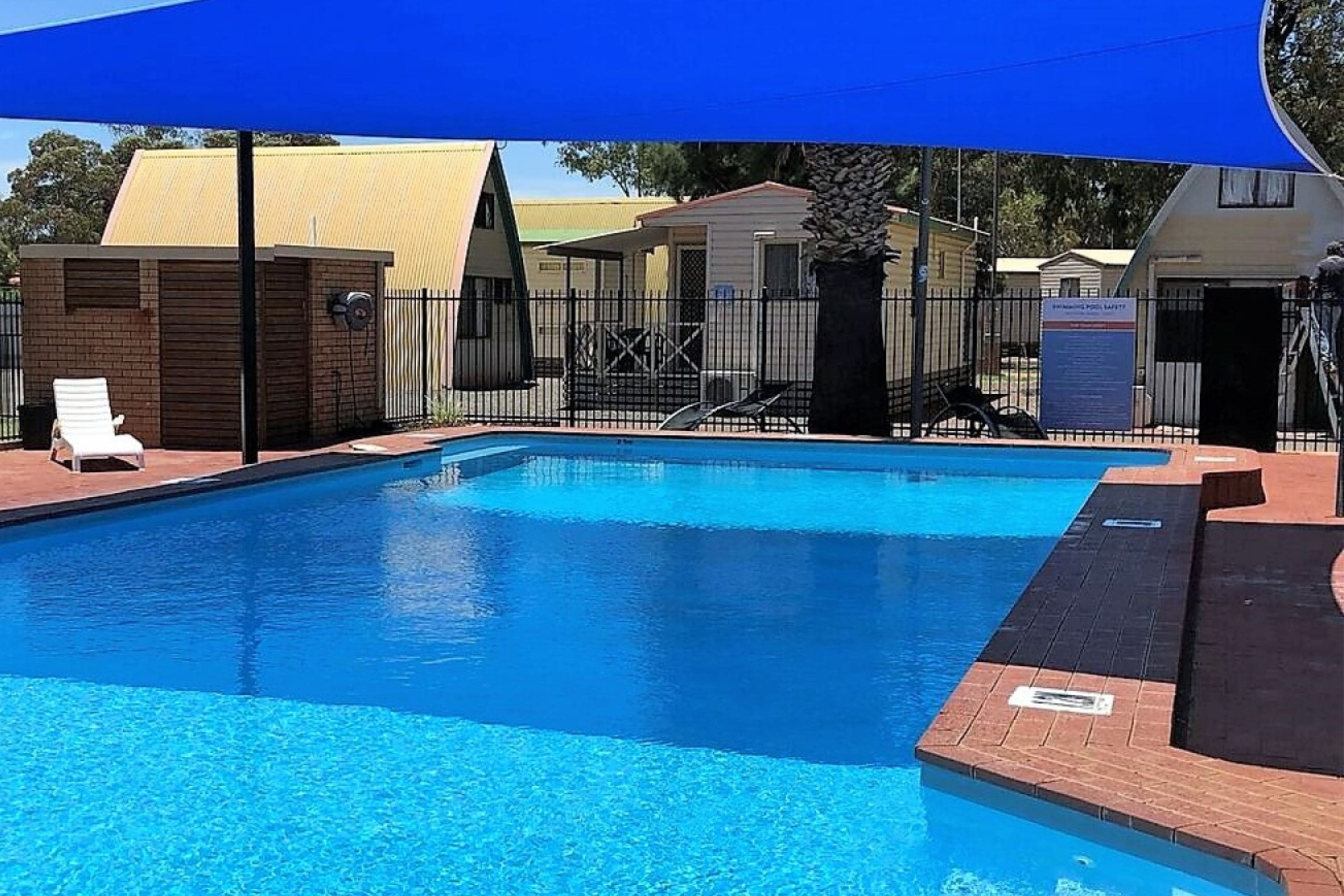 Discovery Parks Kalgoorlie-Goldfields is located in Boulder and is another great choice for accommodation in Kalgoorlie. This holiday park offers a variety of comfy and modern options, like self-contained cabins and powered sites for caravans and camping. They've got all the fun amenities your family will want to have a great time, including a swimming pool, barbecue areas, and a camp kitchen. Plus, it's in a super convenient spot, making it easy to explore Kalgoorlie's attractions such as the Super Pit. Did we mention it's also a dog-friendly caravan park?
Image credit: https://www.discoveryholidayparks.com.au/caravan-parks/western-australia/burt-st-kalgoorlie-boulder-kalgoorlie-goldfields
Centennial Park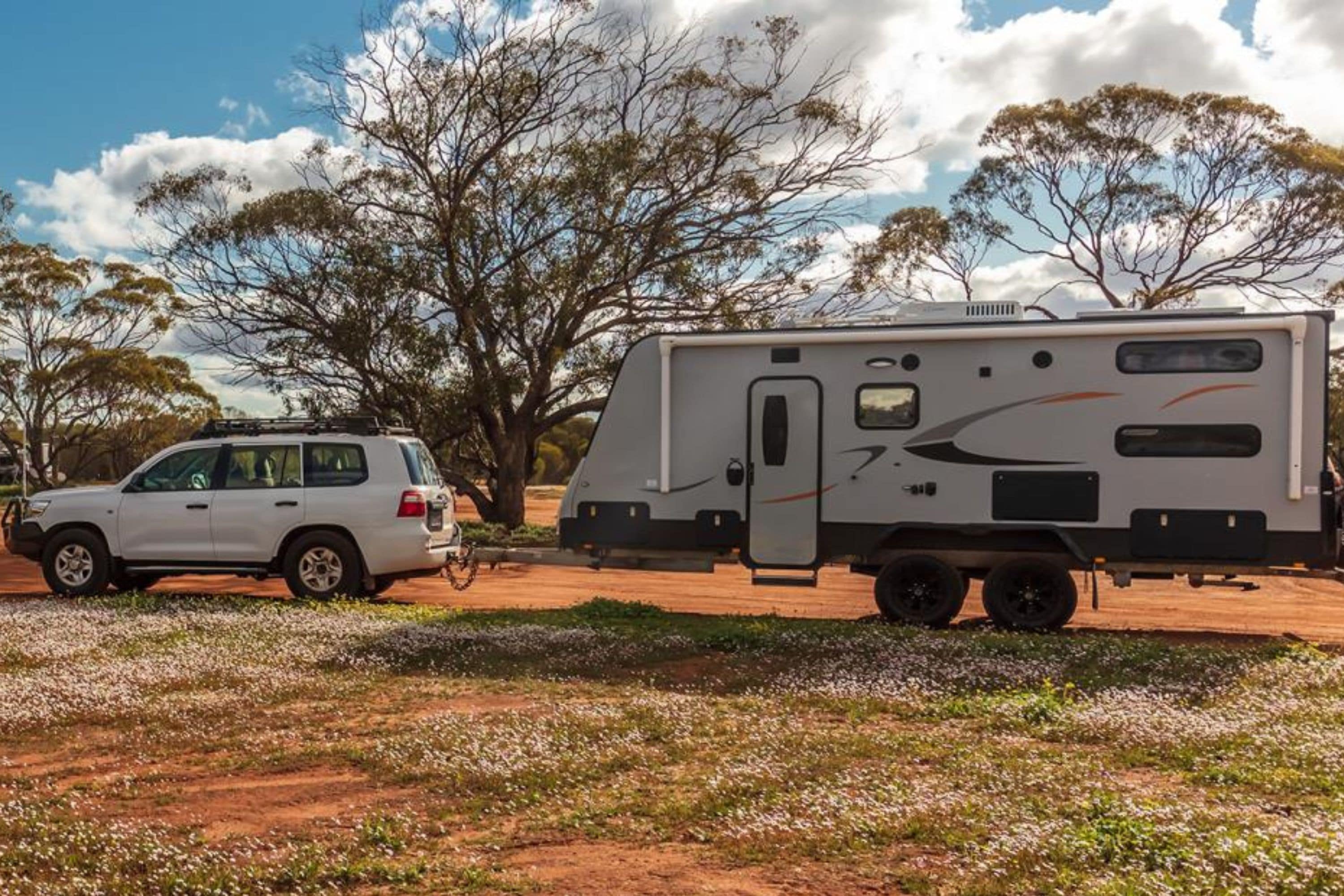 If you're only in town for a short stay and are on a budget, consider free camping at Centennial Park Kalgoorlie. The City of Kalgoorlie Boulder is a proud 'RV Friendly Town' that offers free 72-hour camping for fully self-contained vehicles at Centennial Park, located at the corner of Patroni and Hannan Street in Kalgoorlie. No permits are required, but the area is regularly patrolled by the City Ranger, and certain conditions must be followed. Vehicles must display a 'Leave no Trace' sticker or be subject to inspection by the Ranger.
https://www.ckb.wa.gov.au/72-hour-rest-stop-area.aspx
Things to do in Kalgoorlie & surrounds
Now that you've got the logistics and planning of your Perth to Kalgoorlie road trip sorted, it's time to start thinking about what you are going to do! Here are some popular activities for people of all ages to enjoy.
Museum of the Goldfields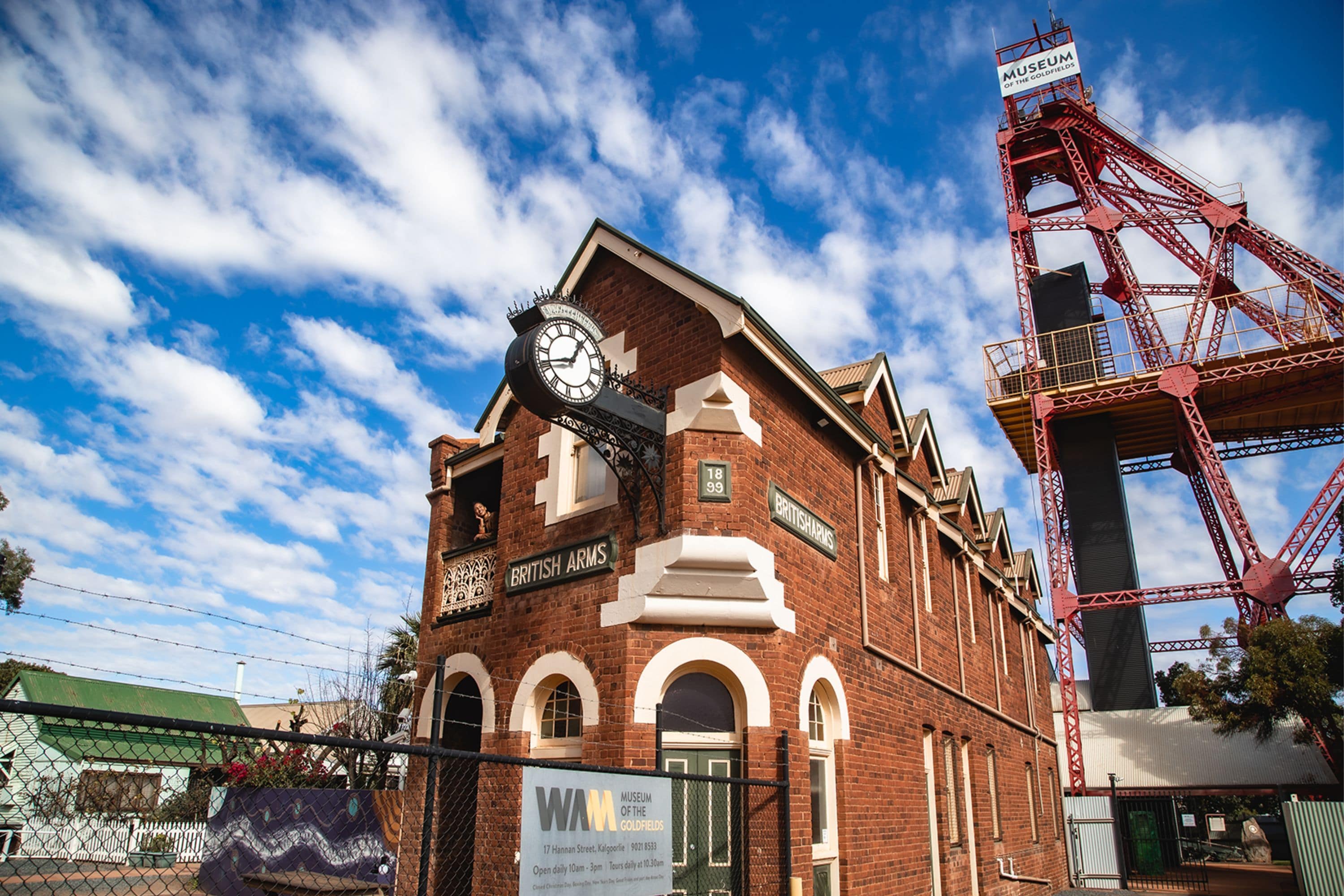 Museum of the Goldfields in Kalgoorlie is a destination that offers a captivating journey through the region's rich gold mining history. It exhibits the stories, artefacts, and experiences of the early pioneers and miners who shaped the area. From impressive displays of gold nuggets and minerals to interactive exhibits, visitors can delve into the challenges, triumphs, and daily life of the gold rush era. The museum provides a comprehensive understanding of the significance of gold mining to the development of Kalgoorlie, making it a must-visit attraction for history enthusiasts and those curious about the region's heritage.
Image credit: https://visit.museum.wa.gov.au/goldfields
The Super Pit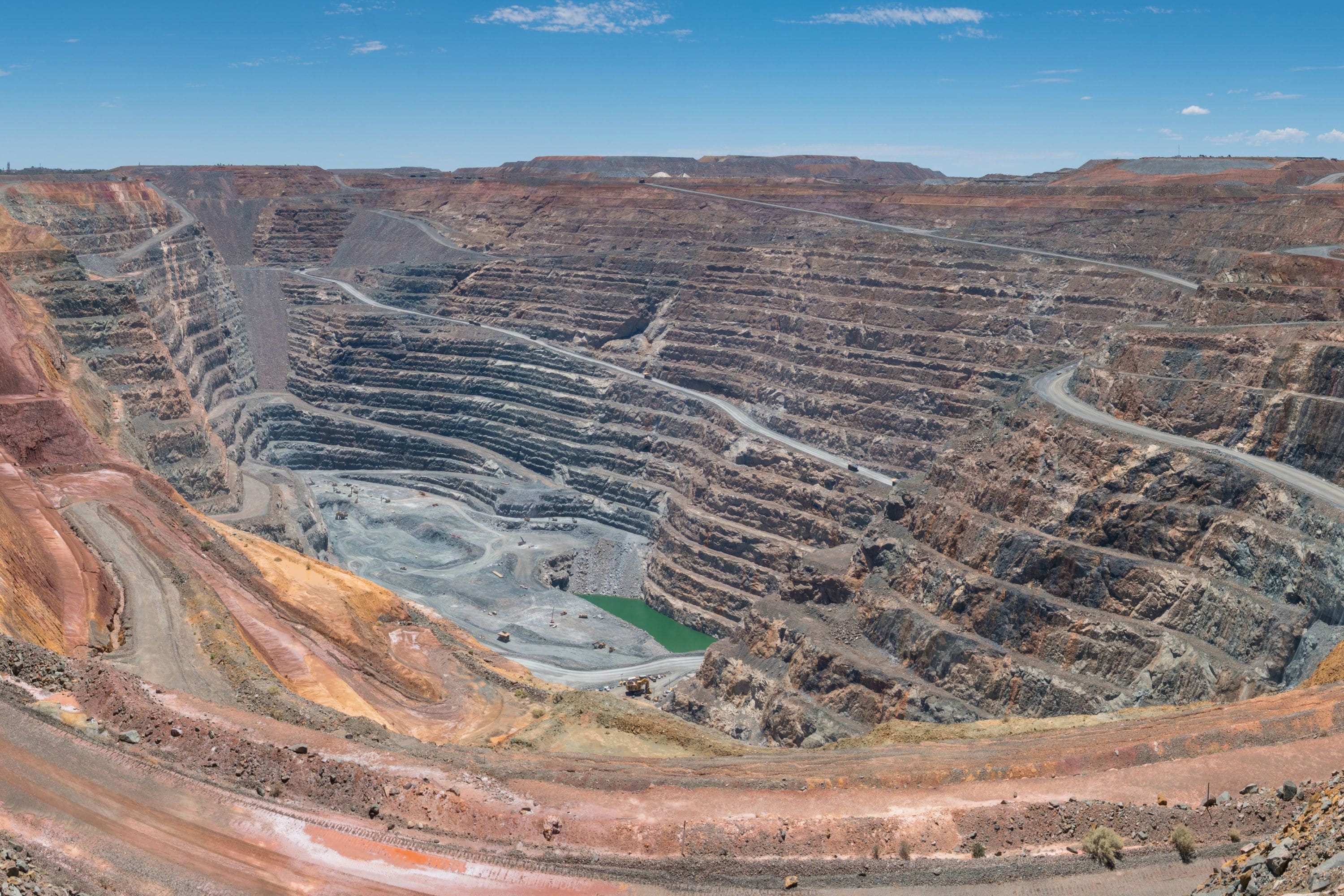 A visit to the Super Pit in Kalgoorlie is a must for any traveller seeking a glimpse into the fascinating world of gold mining. Standing at the lookout, you'll be in awe of the scale of this massive open-cut gold mine, one of the largest in the world. Watching the enormous trucks and machinery in action is a sight to behold, offering a unique perspective on the mining industry's operations. Whether you join a guided tour or simply take in the view from the lookout, visiting the Super Pit provides an unforgettable experience that showcases the magnitude and significance of gold mining in the Kalgoorlie region.
Hannans North Tourist Mine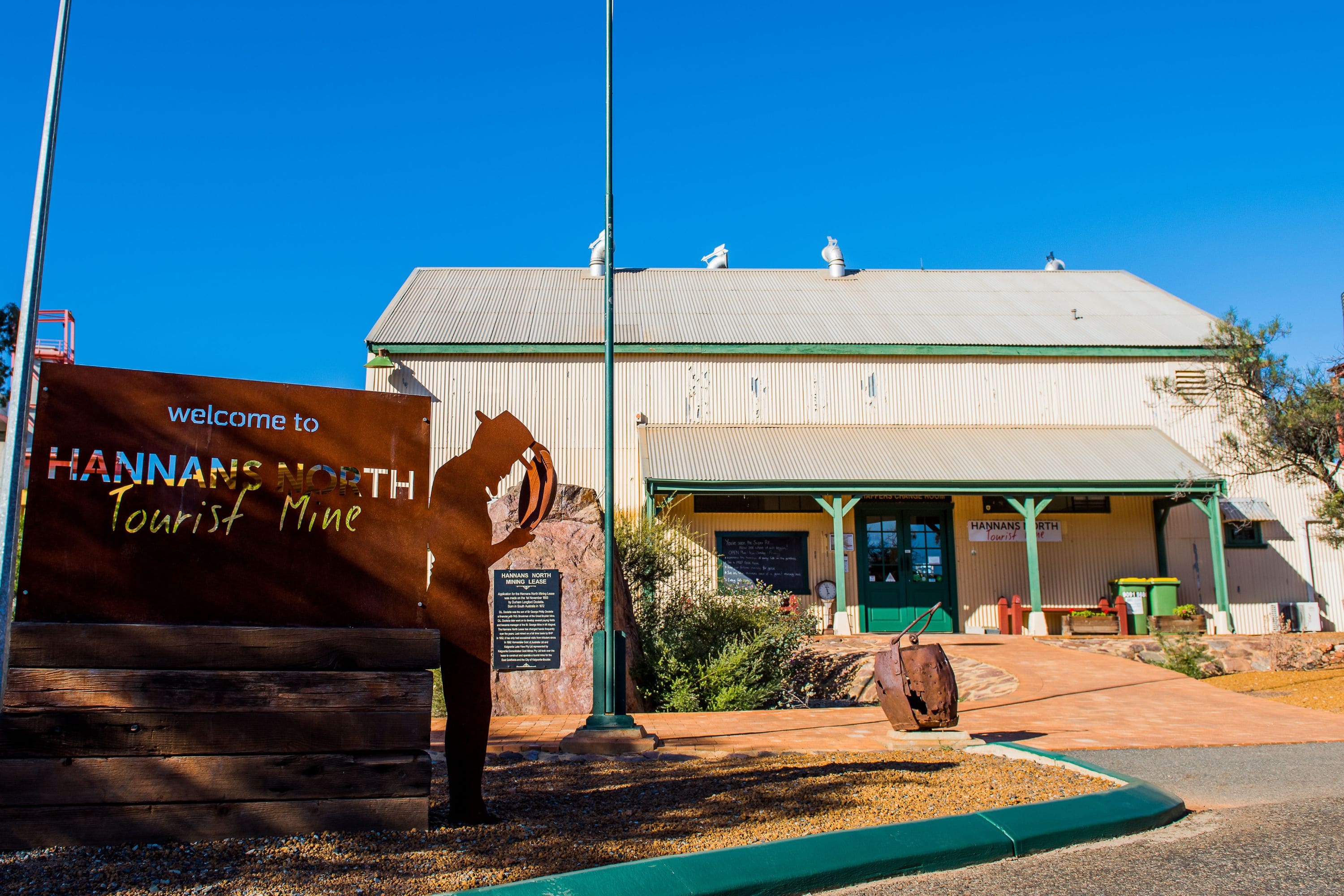 By now you're probably aware, that Kalgoorlie revolves around mining! Hannans North Tourist Mine is a unique attraction in Kalgoorlie that offers visitors an immersive experience into the world of mining. As you explore the mine site, you'll have the opportunity to learn about the techniques and tools used in gold mining throughout history. Engaging tour guides provide insights into the daily lives of miners and the challenges they faced. You can try your hand at gold panning and gain a firsthand understanding of the methods used to extract gold from the earth. Hannans North Tourist Mine provides a fun and educational experience that highlights the significance of mining in the development of Kalgoorlie.
Image credit: http://www.hannansnorth.com.au/visit/
Kalgoorlie Town Hall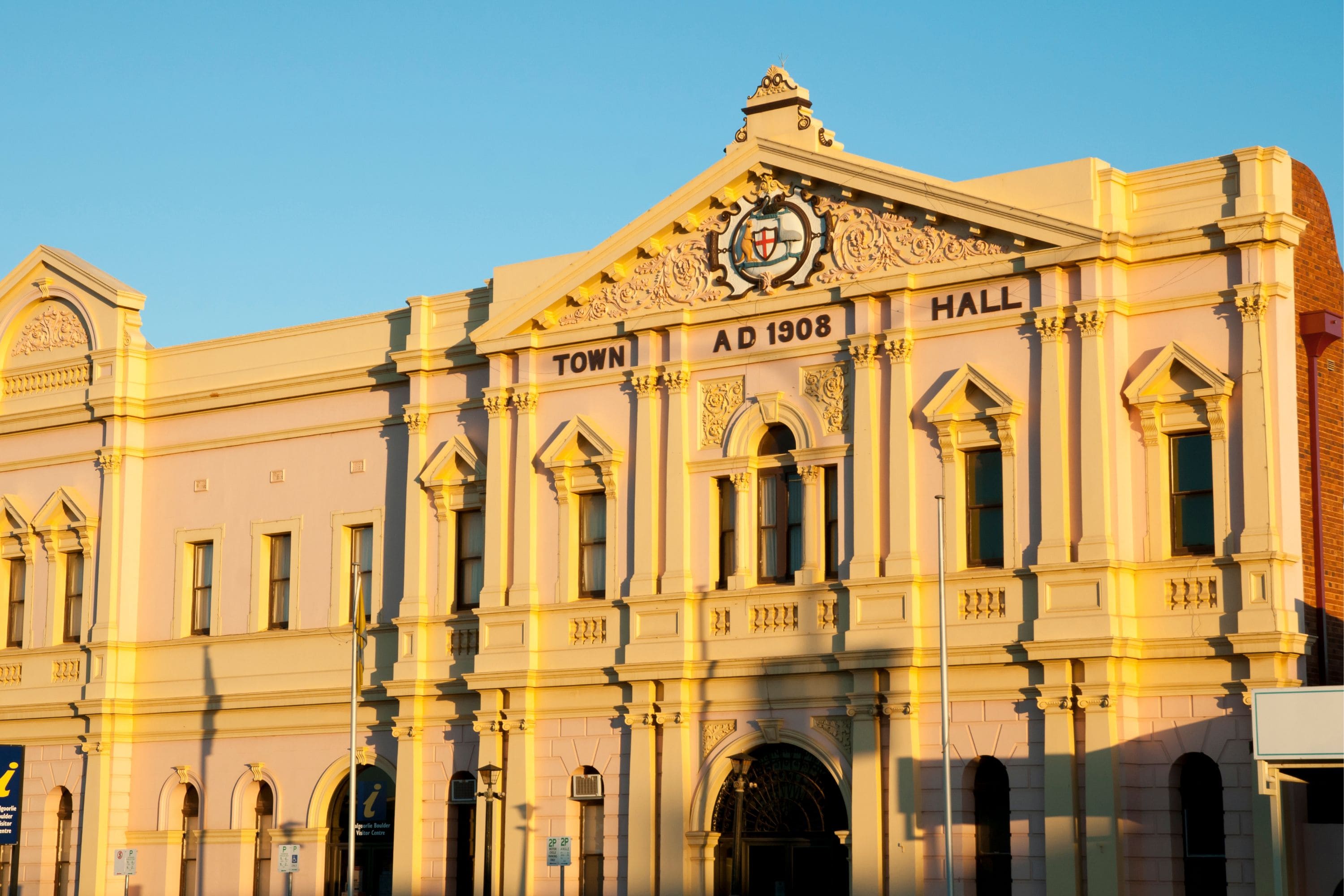 The Kalgoorlie Town Hall is a prominent and historic landmark in the heart of Kalgoorlie. Built in the late 19th century, this grand heritage building showcases impressive architectural features and serves as a focal point for community events and gatherings. With its iconic clock tower and imposing facade, the Kalgoorlie Town Hall is not only a symbol of the town's history but also a vibrant hub for cultural and civic activities. Whether attending a concert, exhibition, or community meeting, visitors can appreciate the town hall's significance in preserving Kalgoorlie's heritage and fostering community engagement.
Hammond Park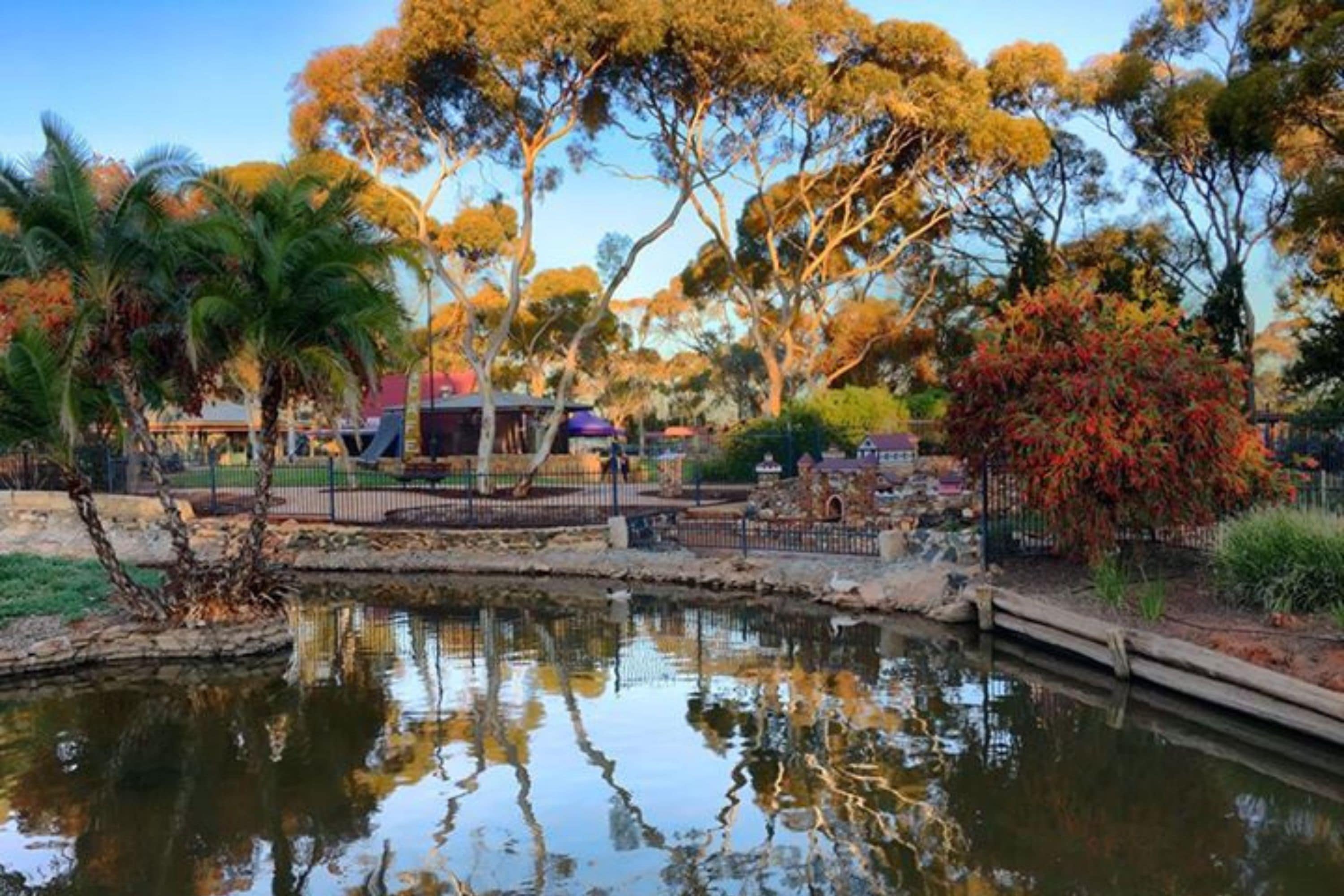 Hammond Park in Kalgoorlie is a picturesque oasis that provides a tranquil escape from the bustling town. This beautifully landscaped park offers lush green spaces, colourful gardens, and shaded picnic areas, making it a perfect spot for relaxation and recreation. Visitors can take leisurely walks along the winding paths, enjoy a picnic with family and friends, or simply unwind amidst the serene surroundings. With its playgrounds, barbecue facilities, and ample space for outdoor activities, Hammond Park is a popular destination for both locals and visitors seeking a peaceful retreat in Kalgoorlie.
Image credit: https://www.kalgoorlietourism.com/hammond-park
Head East to Kalgoorlie!
Kalgoorlie has something for everyone, whether you're seeking adventure or a laid-back family getaway. When you're ready to embark on your caravan adventure, make sure you have all the essentials. At Lewis RV, our dealership offers a wide range of caravan and camping accessories to make your journey more convenient. Don't forget the importance of regular caravan servicing to ensure it's in top-notch condition for your road trip. Trust Lewis RV for all your caravan needs and get ready for an unforgettable experience in Kalgoorlie!