Dreaming of your next getaway? Perth residents love going down south so what better place to take your caravan than on an adventure through the South West region of Western Australia? The South West region of Western Australia is home to a variety of towns each with rich history and plenty to do. This unique part of the state has it all with stunning white sand beaches, adventures in the great outdoors, and delicious local produce. So pack up your car, caravan and bring the family for an unforgettable family caravan experience down south on your next holiday.
Top things to do in Busselton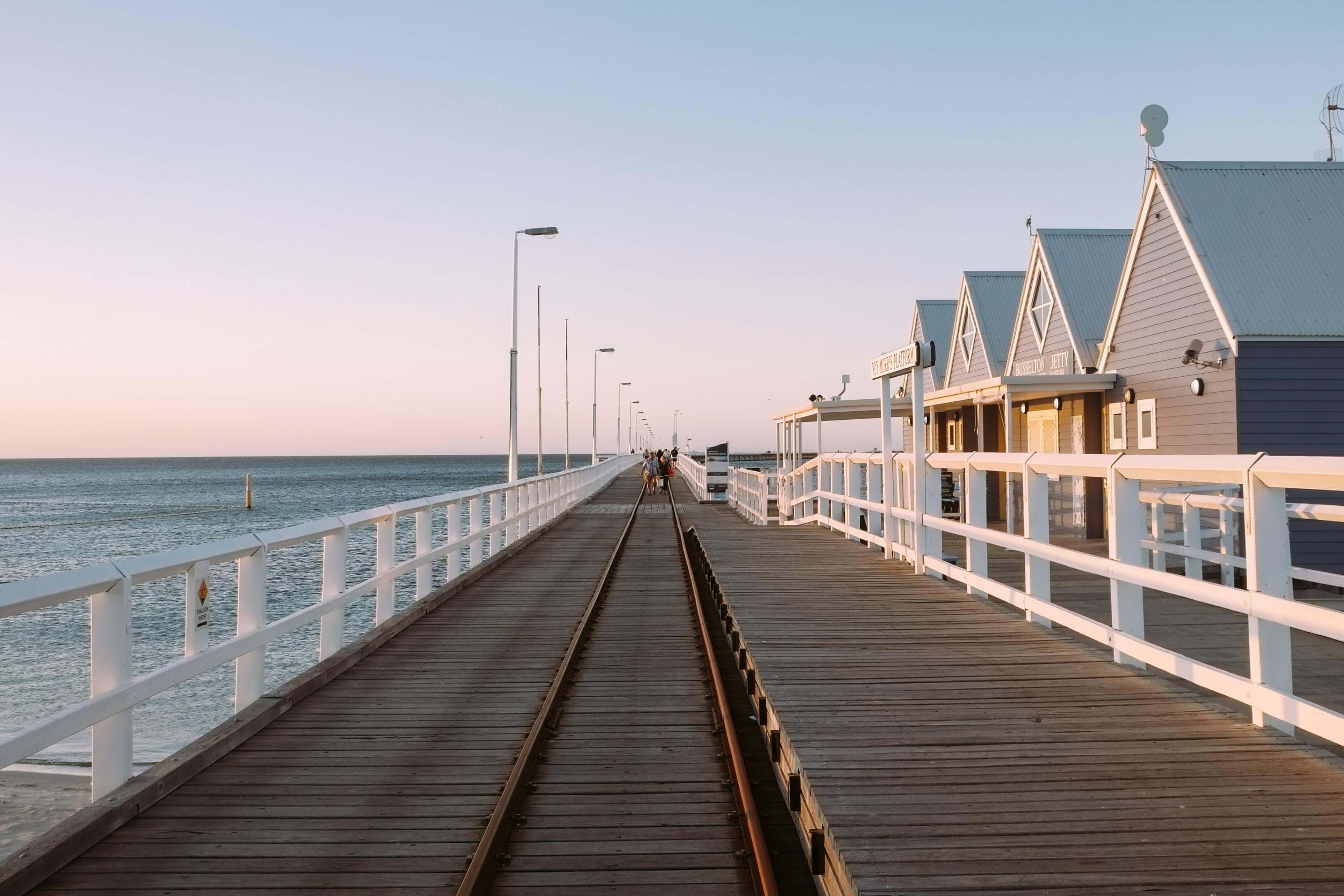 Busselton is a holiday destination that offers something for everyone. With farmer's markets, calm beaches, and a range of accommodation options to choose from – you're guaranteed not to want to leave this place! So what are you waiting for? Pack your bags and head down to a family caravan park in Busselton!
Busselton Jetty
The Busselton Jetty is the longest timber jetty in the southern hemisphere at 1.84km long. Built in 1853, it is a spectacular sight that runs into the pristine waters of Geographe Bay. You can choose to stroll along the length of the jetty or sit back and relax on the Jetty train. Interested in seeing what's below the water? Book onto one of the many diving tours available and see if you can spot some blue groper or perhaps even a crayfish or two!
Busselton Underwater Observatory
The Busselton Underwater Observatory is one of only six underwater observatories in the entire world. Visitors will be able to descend 8 metres down to the ocean floor for a closer look at the fish and marine life that call this place home.
Geographe Bay
Geographe Bay is considered by many to be one of the most beautiful beaches in Australia. It's also home to some of the best snorkelling spots you could ever wish for! With calm waters, pristine white sand and incredibly clear waters you'll be able to discover all sorts of fish, crayfish and other marine life just swimming around.
ArtGeo Cultural Complex
The ArtGeo Cultural Complex is the ideal spot for those who like to explore and stake a step back through time. As you walk through the heritage-listed buildings you'll learn all about the law and history of Busselton as well as see some of the city's historical artefacts.
Top things to do in the Leeuwin-Naturaliste Region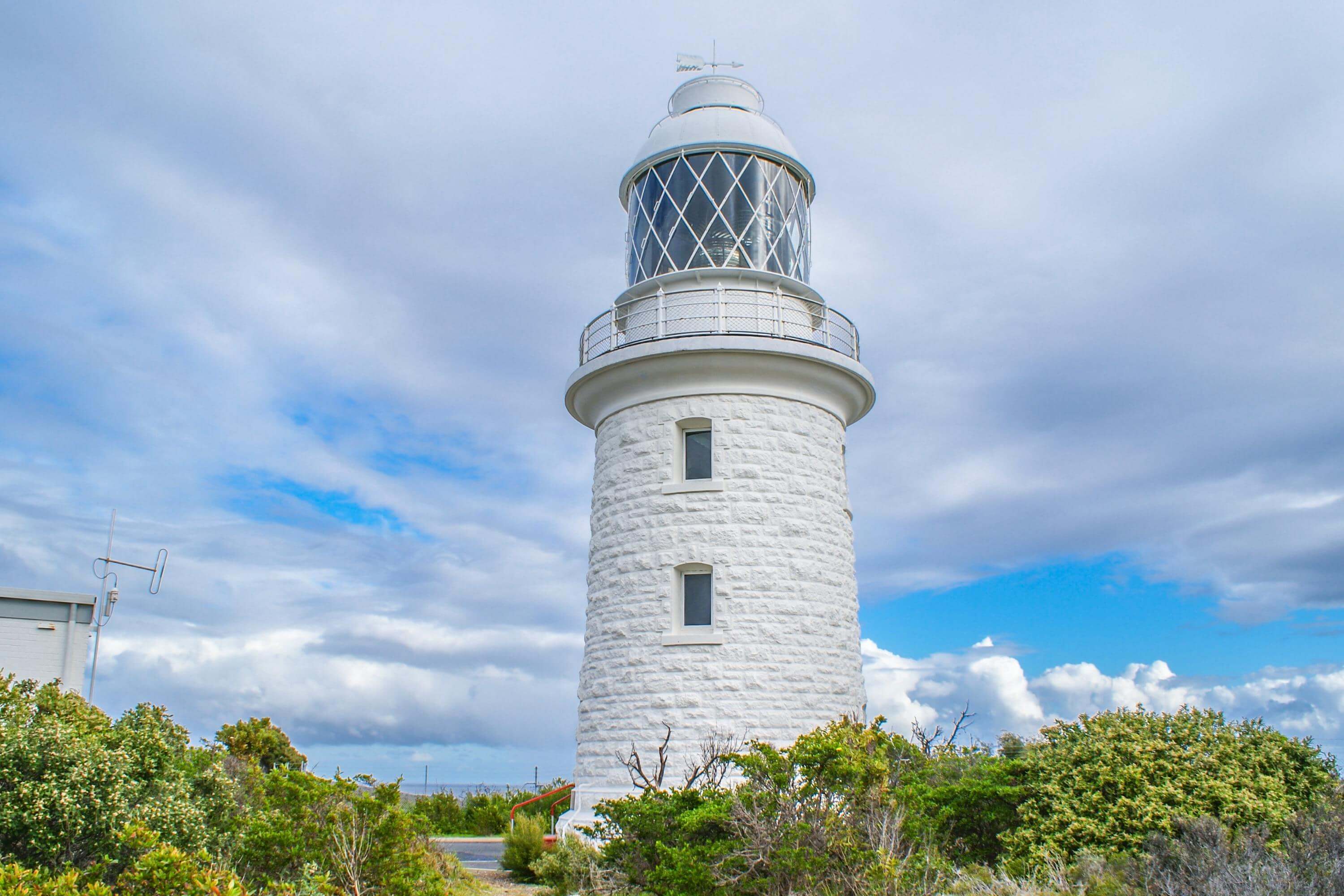 The Leeuwin-Naturaliste region is absolutely perfect for nature lovers. You'll find coastal forests, open grasslands and limestone cliffs. There are also some great walks you can discover along the coast.
Cape Leeuwin Lighthouse
The Cape Naturaliste lighthouse is something the whole family can enjoy. It's Australia's tallest lighthouse and is a must-see for anyone visiting the South West region. From May to September, it's also a great vantage point for spotting whales!
Eagle Bay
Eagle bay is a small town located fairly close to Dunsborough. It's a great place for kids – there are some cool rock pools and it's the perfect spot to stop over on your way to or from Dunsborough. The water here is shallow, warm and crystal clear which makes it a fun outing for the entire family.
Leeuwin Naturaliste National Park
Western Australia's most loved and scenic spot, with rugged limestone sea cliffs dominating the coastline interspersed by curving beaches, sheltered bays that offer protection from strong winds or waves for small boats. The landmass itself is made up mostly of granite rock outcrops topped off nicely into wildflower fields where holidaymakers can spend hours walking along sandy shores before they head back home again!
Sugarloaf rock
Sugar Loaf Rock is located just off Cape Naturaliste and is a large granite rock submerged in the ocean. This rock formation is one of the region's most photographed landscapes. It's also a perfect spot for bushwalking and bird watching.
Top things to do in Yallingup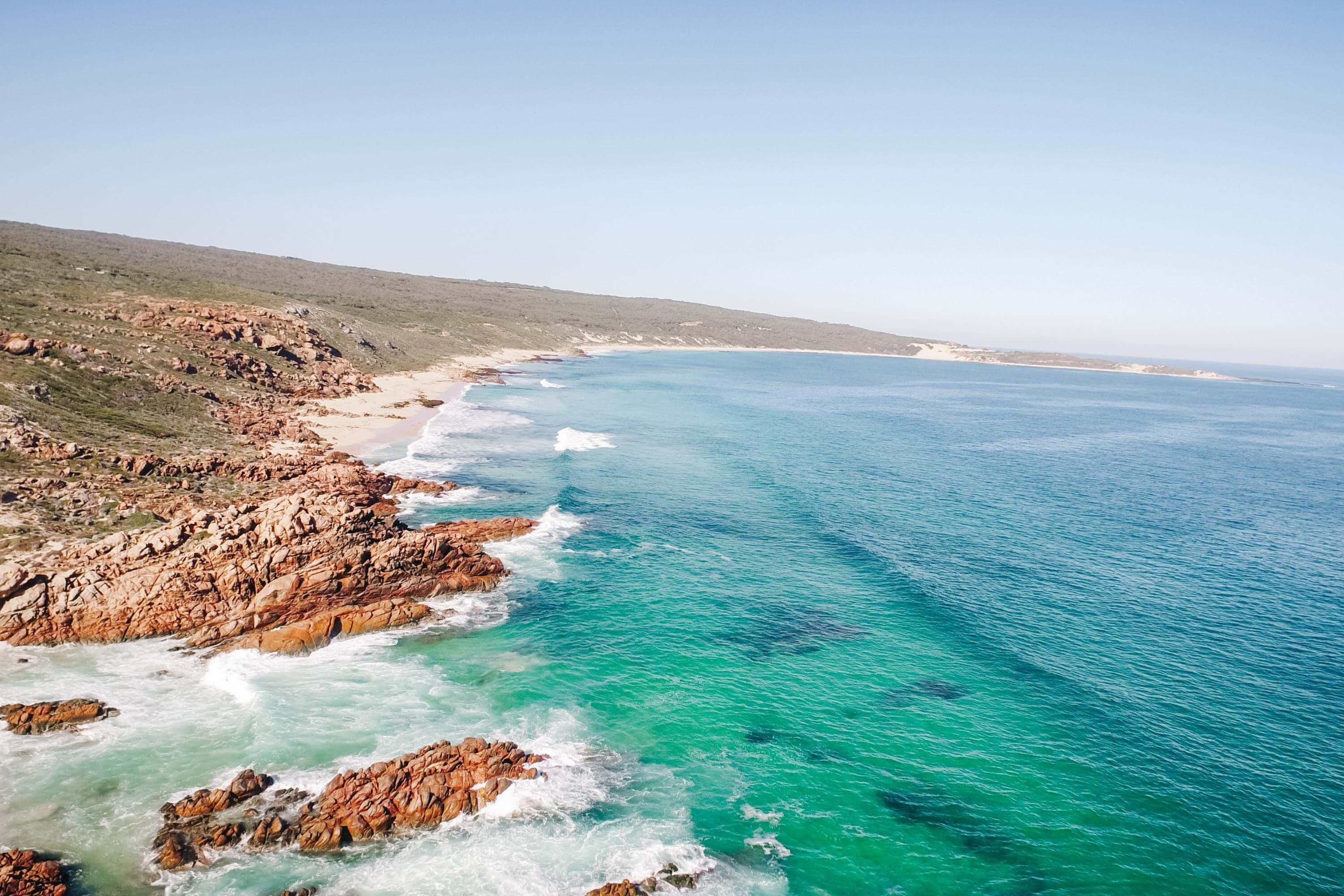 Yallingup is a popular spot for tourists due to its beaches, caves and more. Definitely, a place to consider staying at on your next South West caravan adventure.
Ngilgi cave
Ngilgi Cave is one of the most popular Yallingup caves and it's incredibly unique. The roof has fantastic large stalactites growing from it while inside there are amazing rock formations. It's definitely worth a look!
Canal rocks
It's a unique spot where the mighty Indian Ocean crashes against this granite coastline. The timber pathways around the rock formations offer excellent views of the crashing waves. You can visit canal rocks all year round which makes it a must-see attraction for all.
Injidup natural spa
The Injidup natural spa is one of Western Australia's secret spots. It's a hidden rock formation located north of Injidup beach near Yallingup. It is a secluded natural bath of rock pools that creates a spa-like effect once the waves come crashing in. You can snorkel around the turquoise waters or sit back, relax and allow the waves to wash over you.
Yallingup Maze
Had enough exploring the South West region's beautiful beaches and rock formations? Head to the Yallingup Maze for a family fun-filled day! The Yallingup Maze provides 40x50m area of maze to navigate. The maze panels are interchangeable meaning every visit will provide you with a new challenge to complete.
Yallingup galleries
Art lovers, this one's for you. The Yallingup region has a wide variety of galleries with art in many different styles. The Yallingup galleries have a diverse mix of products from local artists including paintings, jewellery, glassworks and sculptures.
Top things to do in Margaret River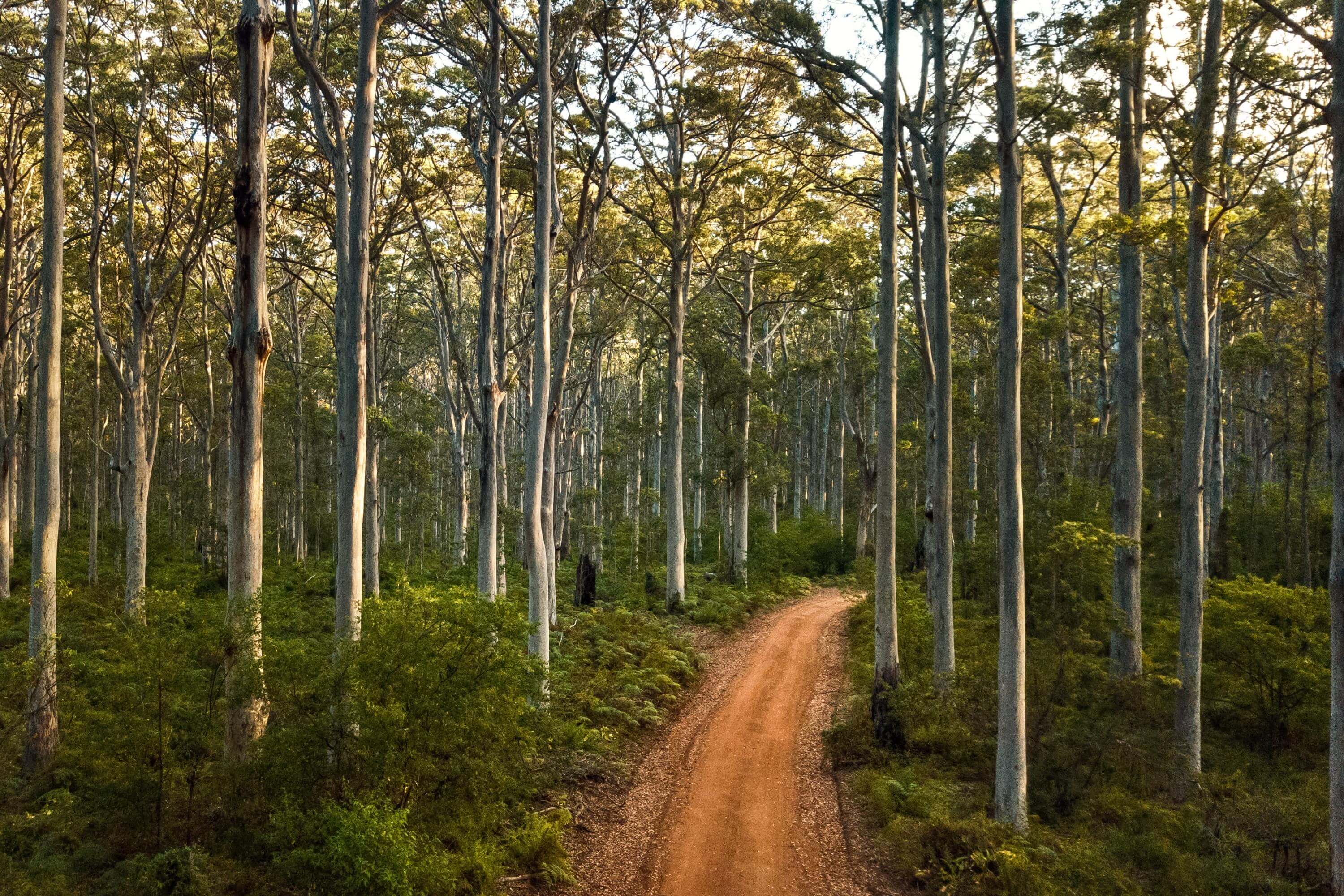 The Margaret River region is known for its wineries, beaches and forests that you can enjoy all year round. Here are some things you can do on your adventure to Margaret River.
Margaret River wine region
Take a tour of the many breathtaking wineries around Margaret River. There are so many vineyards to see, you could spend a week or two in this region! Plus, whilst sampling some of the region's best wines you can indulge in some fine local cuisine from the many restaurants available nearby or by the cellar door.
Margaret River Surf School
This region is home to Surfers Point which attracts some of the best surfers in the world. If you're feeling inspired to join the thrill seekers why not take up surfing lessons? The Margaret River Surf School offers beginner classes that will have you standing up on a board in no time. These lessons will teach you all the basics about surfing plus some awesome life skills for your next adventure.
Boranup forest
Boranup Forest features karri trees that are over 60m tall! This towering forest is the perfect place for a walk with free walking trails that allow you to explore at your own pace. Each trail showcases the breathtaking karri trees, beautiful plants and wildflowers, so make sure you keep an eye out!
Whale watching
From June to early December, head on a whale watching tour from the Margaret River region. There is a range of whale watching companies to choose from that each allows you to learn all about these magnificent creatures from a local tour guide. Watch in awe as Humpback Whales make their annual journey along the coast.
Get ready to embark on your South West caravan adventure
In Perth, the South West region is easily accessible by caravan. With well-equipped caravan parks and beautiful beaches just a short drive away – it's also the perfect place for a long weekend family getaway. Now that you're equipped with a full list of what to do in WA's South West – you can make the next step to planning your trip. Check out our blog for more caravan tips and tricks.