When it comes to setting up your new caravan, many travellers want more than the standard accessories. After all, your home on wheels should be designed for your lifestyle.
To make life on the road practical and comfortable, invest in the right caravan accessories. Caravans that are properly equipped are safer, more secure and enable a better standard of living.
If you're looking to increase functionality, make travelling easier or take your luxury caravanning game to the next level, these caravan accessories can customise your home away from home. Whether you're upgrading for aesthetic, comfort or safety purposes, here are the most popular extras for 2023.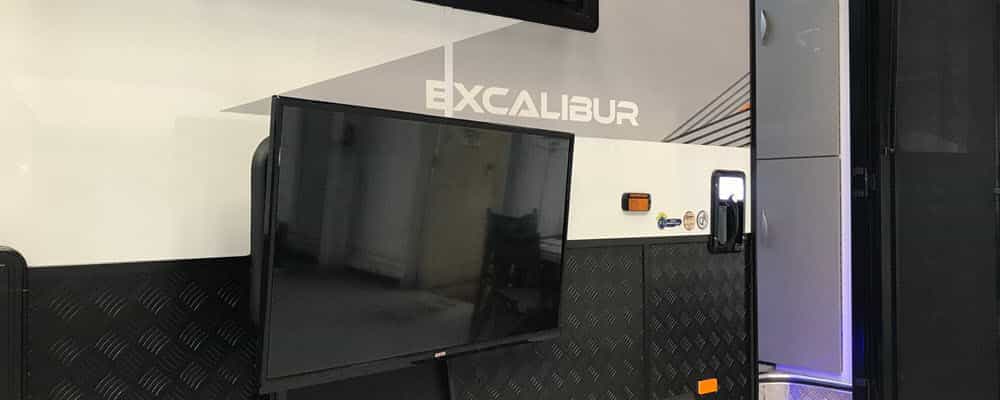 Caravan solar panels
Sustainable living has become a big priority for many Australians.
But if you want to save money and energy and stop being reliant on the grid, solar panels for caravans make a smart investment.
The biggest benefit is independence. Generating your own power through solar panels means there's no need for mains power or to rely on the campsite to provide it. Solar panels are a portable source of clean energy and are highly practical for travellers who want to camp remotely. Self-sufficient setups allow you to camp and travel off the grid without sacrificing luxury items such as fridges, LED camping lights, mobile devices and more.
Caravan awnings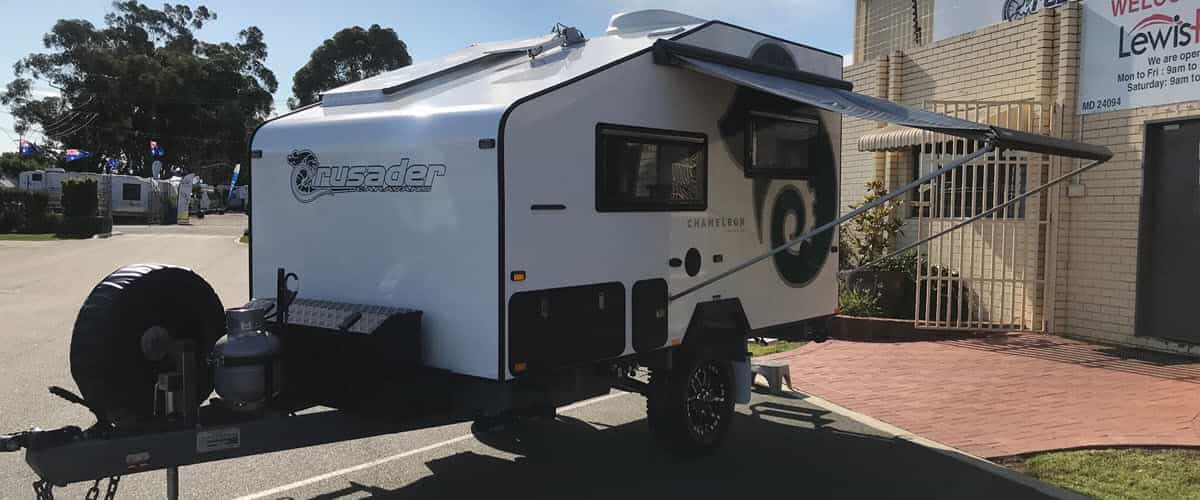 Want to maximise your outdoor space?
Awnings offer shelter from Australia's harsh weather, whilst increasing the caravan's usable living and entertaining areas. Boost personal space, add an awning that opens up to a separate bedroom or create an outside room that's shielded from sun, wind and rain.
Annex walls can be added to awnings to increase protection and privacy. These use full walls or flyscreens to close off an under-awning area for a weatherproof, insect-free space. Awnings, annexes, anti-flap kits and curved roof rafters are all designed to increase your overall caravanning experience. The covers are as stylish as they are practical, customising caravans for aesthetic purposes as well.
Caravan towing mirrors and reversing camera
Navigating with a towed vehicle such as a caravan can be tricky.
To ensure safe towing on the main roads, towing mirrors and reversing cameras are functional accessories.
Towing mirrors clip-on to your vehicle's existing mirrors to extend and use conveniently. However, if preferred, caravan towing mirrors can completely replace the vehicle's original mirrors.
If you want to make towing life easier, reversing or rear view cameras have turned into a caravan must-have. Beneficial for reducing blind spots and eliminating stress levels, towing mirrors are ideal but reversing cameras can help you move the caravan with ease.
Safety accessories
Increase the safety of your caravan by investing in accessories such as Electronic Stability Control (ESC) and GPS tracking devices.
Long distance travellers can benefit from fitting ESC, which is designed specifically to handle towing emergencies. These systems detect dangerous swerving and helps reduce stopping distance, increasing driver control and your ability to manoeuvre hazards.
Although not essential, tracking devices will allow you to track and recover your caravan if it's stolen. This accessory may reduce insurance premiums if installed by a specialist as well. Some tracking devices are more sophisticated, with real-time alerts if your caravan is on the move.
Caravan levellers will also make your life a lot easier on the road. This wireless technology lets you know whether the caravan load is level or not when it's undertow. These devices can make travel and towing smoother and more practical. To work, a receiver sits in your vehicle whilst the transmitter is kept in the caravan.
Security accessories
Caravan theft is a problem. These expensive investments, as well as the cost of your devices and belongings inside them, can be protected with caravan security accessories.
The most important devices include alarm systems and hitch locks, which attach to the tow bar of your caravan to prevent unauthorised vehicles towing it. Many caravan insurers will require a caravan hitch as minimum security when providing cover. However, they don't prevent unauthorised entry so caravan alarms are recommended. Locks and cables may also be alarmed to deter thieves. These are quick and easy to install, ranging in prices and types including alarmed locks, cables or chains.
Insect screening
Australia's outback is beautiful, but travelling and camping outside in summer means a lot of insects. If your caravan doesn't come with screened windows and doors for protection, invest in magnetic insect screens to enjoy the best of both worlds.
These screens are practical, durable and save on insect repellent. To clean, they can be fully removed and washed.
Deep-cycle batteries
Most caravans come equipped with a 12v deep-cycle house battery to run lighting, water pump, fans, fridge and other small appliances.
However, if you're planning a remote camping trip or will be away for an extended time, investing in a second battery is a smart idea.
To find the best caravan parts and accessories for your needs, contact us for more information. Want the latest adventures? Follow our blog for caravan escapes and tips.