If you're planning on taking your new caravan out for a short getaway, why not embark on an Albany road trip? Albany is a popular tourist destination for a number of reasons. The city has a rich historical background, there's plenty of national parks and beaches to explore, and there are a number of interesting attractions to suit all ages. Plus, there are also plenty of caravan parks in Albany to set yourself up for the evening. If you're planning your next road trip, don't forget about these top Albany attractions.
1. Torndirrup National Park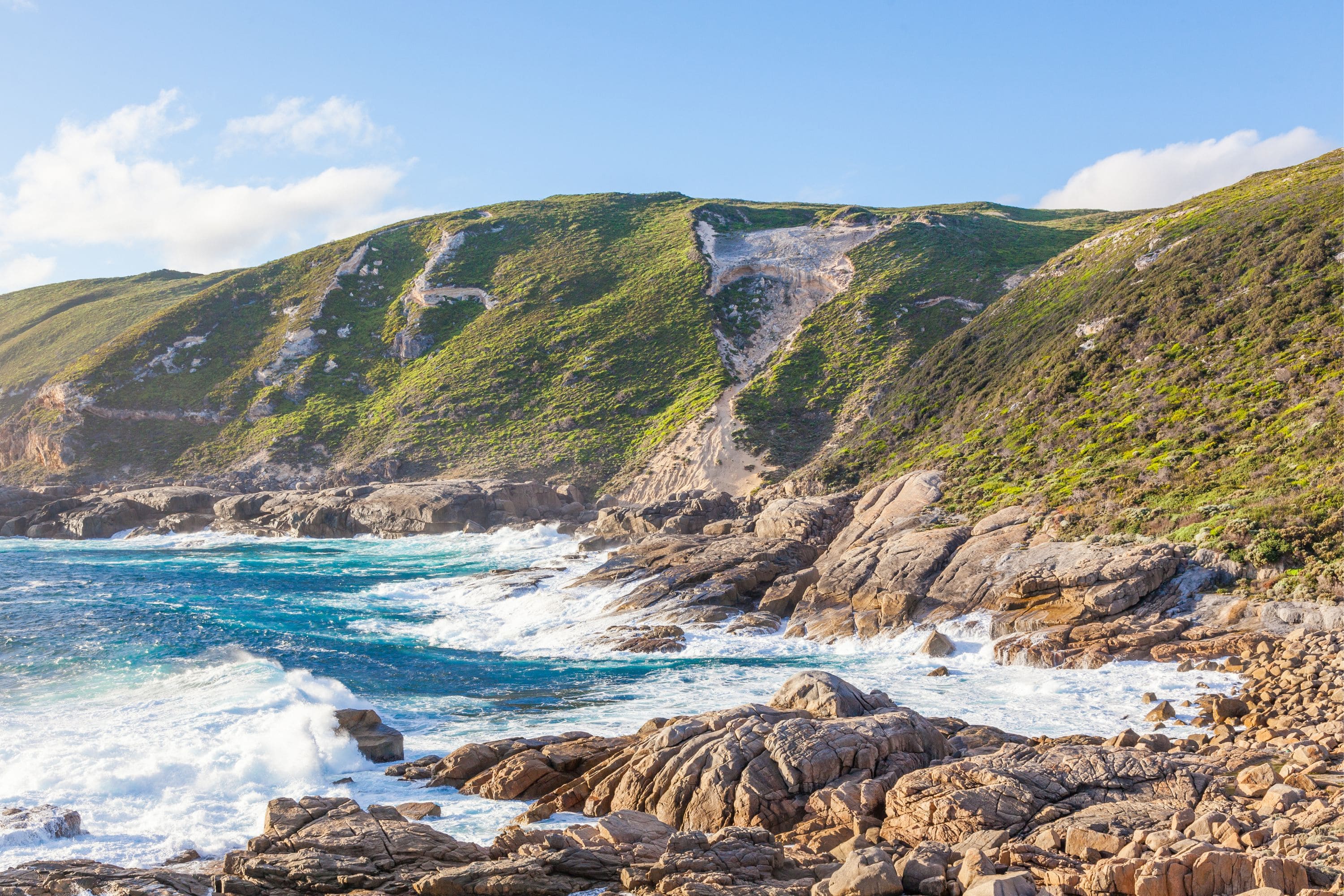 Cost: $15 per Vehicle
When looking for things to do in Albany, you would have likely come across Torndirrup National Park. Torndirrup National Park is located just outside of Albany and offers some of the most spectacular natural scenery in the area. There are a number of hiking trails to explore, as well as lookouts where you can take in panoramic views of the coastline. This is a great place to visit if you love being outdoors and exploring nature's beauty. You can visit the park all year round, but the best time to go is during spring when the wildflowers are in bloom and when it's not too hot or cold!
2. The Gap and Natural Bridge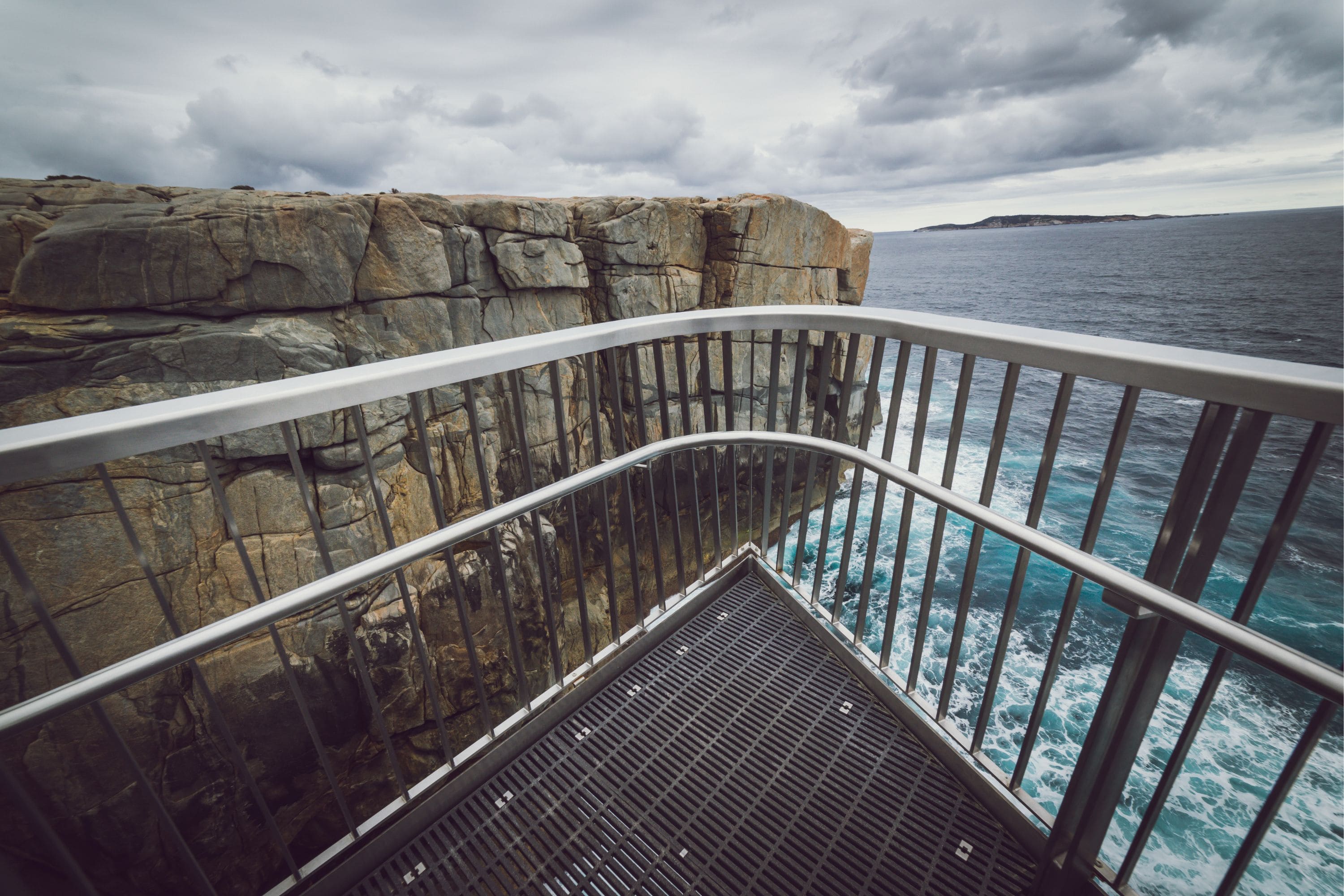 Cost: Included in Torndirrup National Park Fees
Within Torndirrup National Park, you'll find this attraction. The Gap and Natural Bridge are two of Albany's most popular tourist attractions. The Gap is a natural rock formation which has been created over time by the erosion of the ocean and is 40m above the sea. The Natural Bridge is a granite formation that was formed by the gradual wearing away of rocks over time as they were buffeted by Great Southern Ocean waves, leaving behind this spectacular viewing structure. Both landmarks provide epic views of the coastline and are great places to take photos of the crashing waves beneath.
3. Albany Wind Farm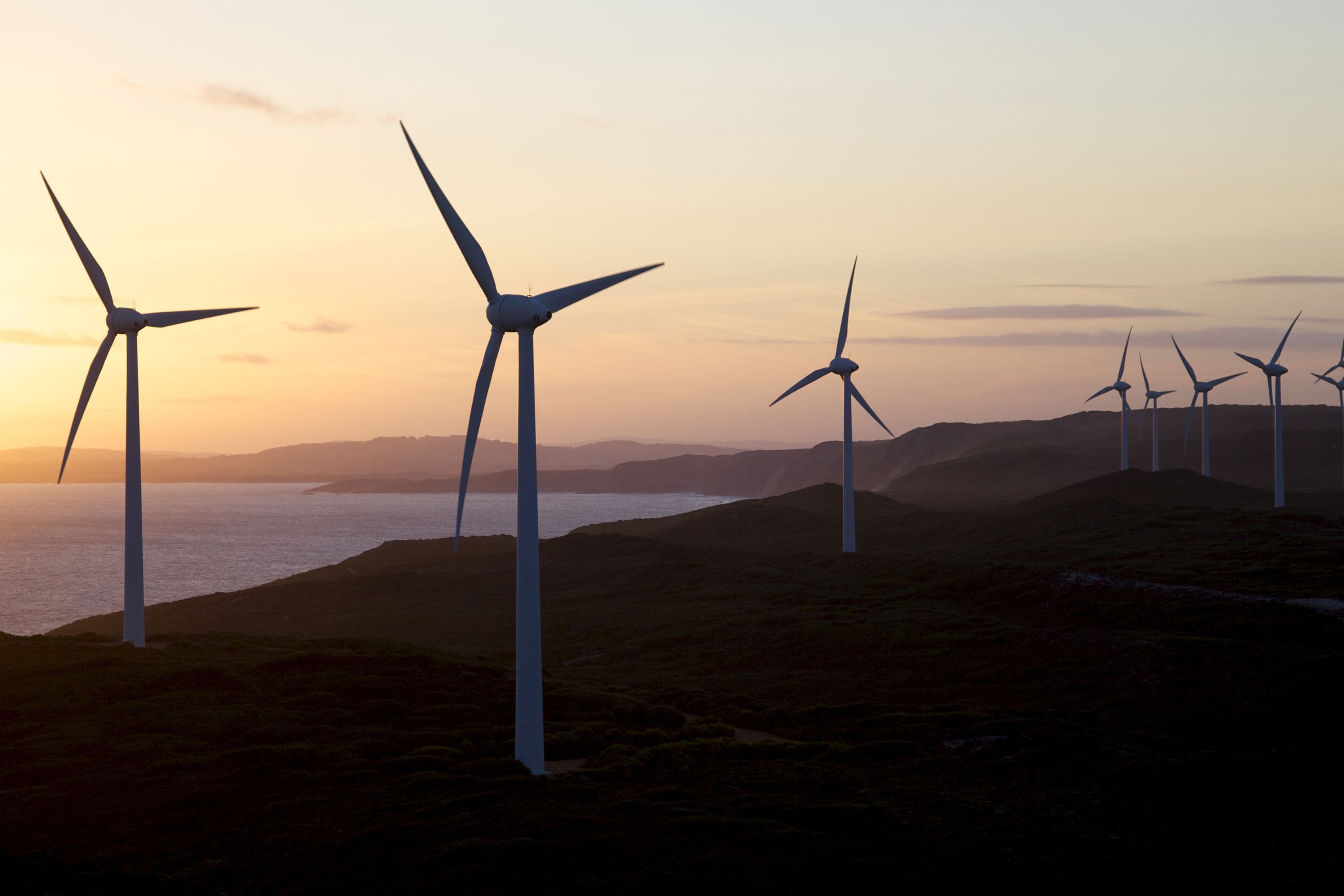 Cost: Free
Did you know the Albany Windfarm generates up to 75% of electricity for the region? It's located just outside of town and is definitely worth a visit! The wind farm was the largest of its kind in Australia when it was commissioned in 2001. You'll definitely be mesmerised by the stunning view of the area amongst the giant turbines. Plus, the wind farm also has information boards for you to take yourself on a self-guided tour and to learn more about how it all works.
4. National Anzac Centre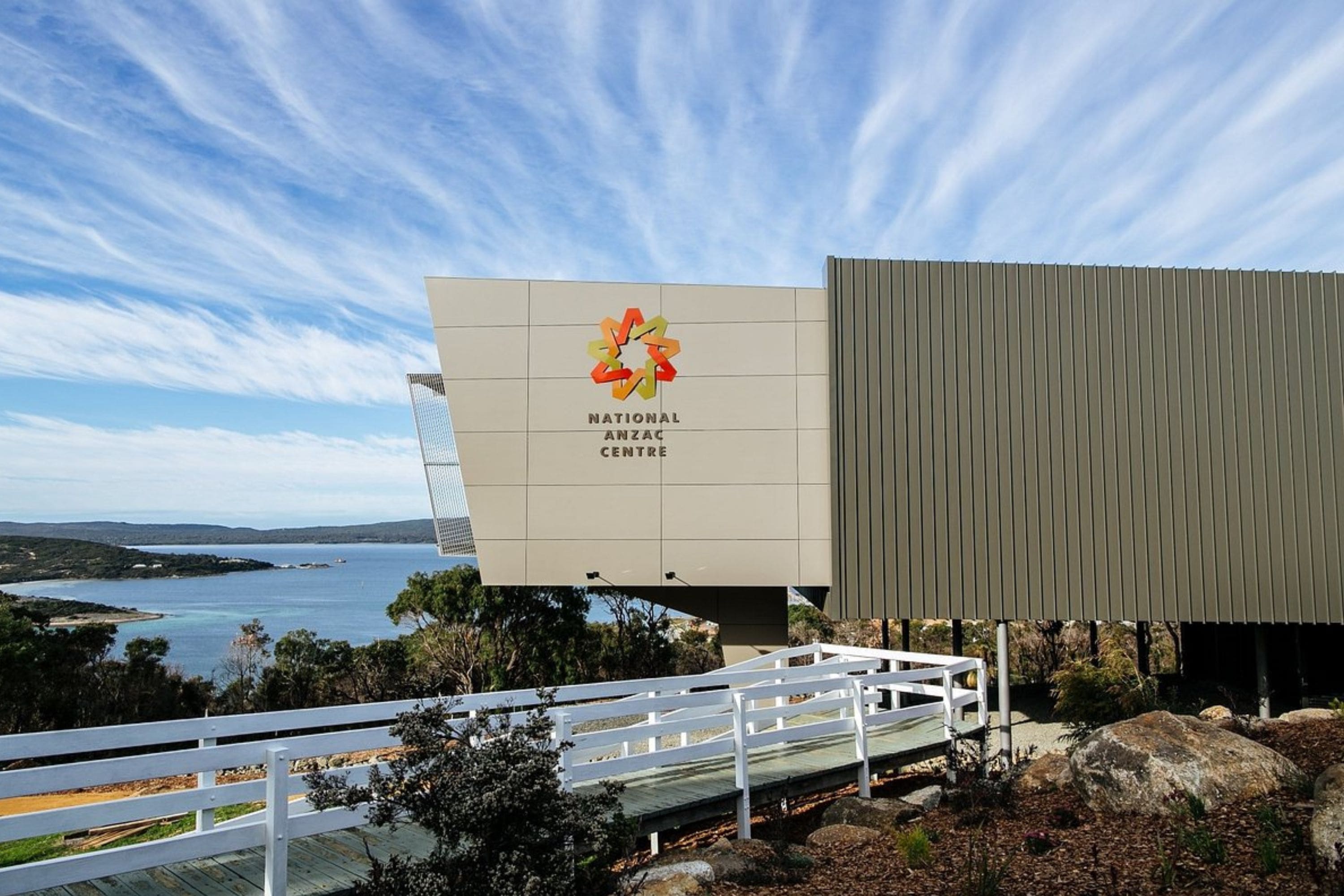 Image from Viator
Cost: $25 per Adult
The National Anzac Centre is perched atop Mount Clarence and overlooks King George Sound. The museum tells the story of Australia's involvement in World War I, with a focus on the Anzacs. The centre uses interactive technology to bring history to life. Upon entry, you'll assume the identity of one of the Anzacs and experience what it was like for them during the war. The stories involve recruitment, training and their fate at the end. This attraction is thought-provoking and will give you a greater understanding of the Anzacs and the war.
5. Princess Royal Harbour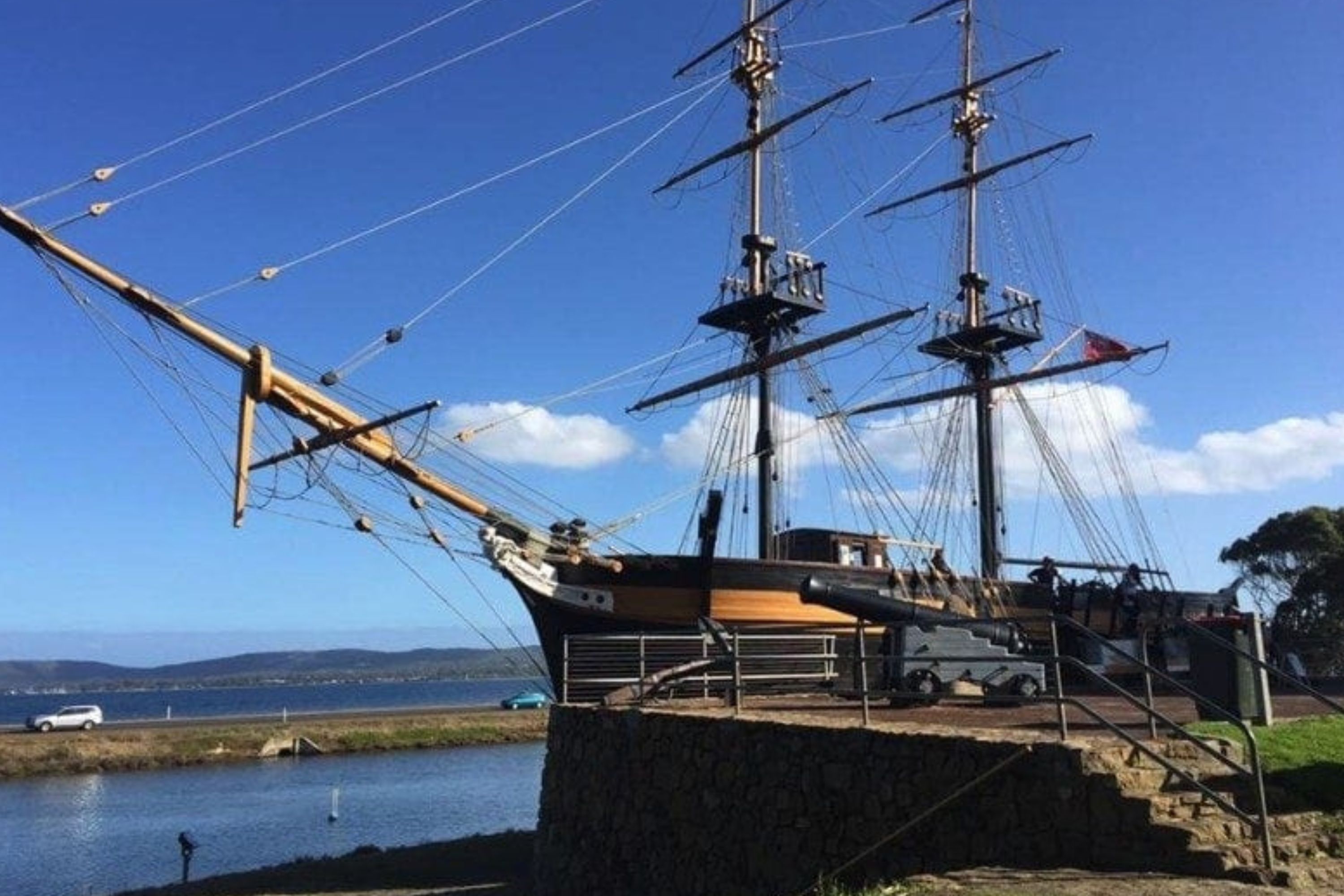 Cost: Free
The Princess Royal Harbour was named by George Vancouver as he sailed into the harbour in 1791. The harbour is one of the world's largest natural harbours and offers many activities such as swimming, fishing, kayaking and cycling. There are also a number of restaurants and cafes along the water's edge where you can enjoy a meal or a coffee while taking in the stunning views. Keep your eyes out on the water, you might even spot a whale or two!
6. Strawberry Hill Farm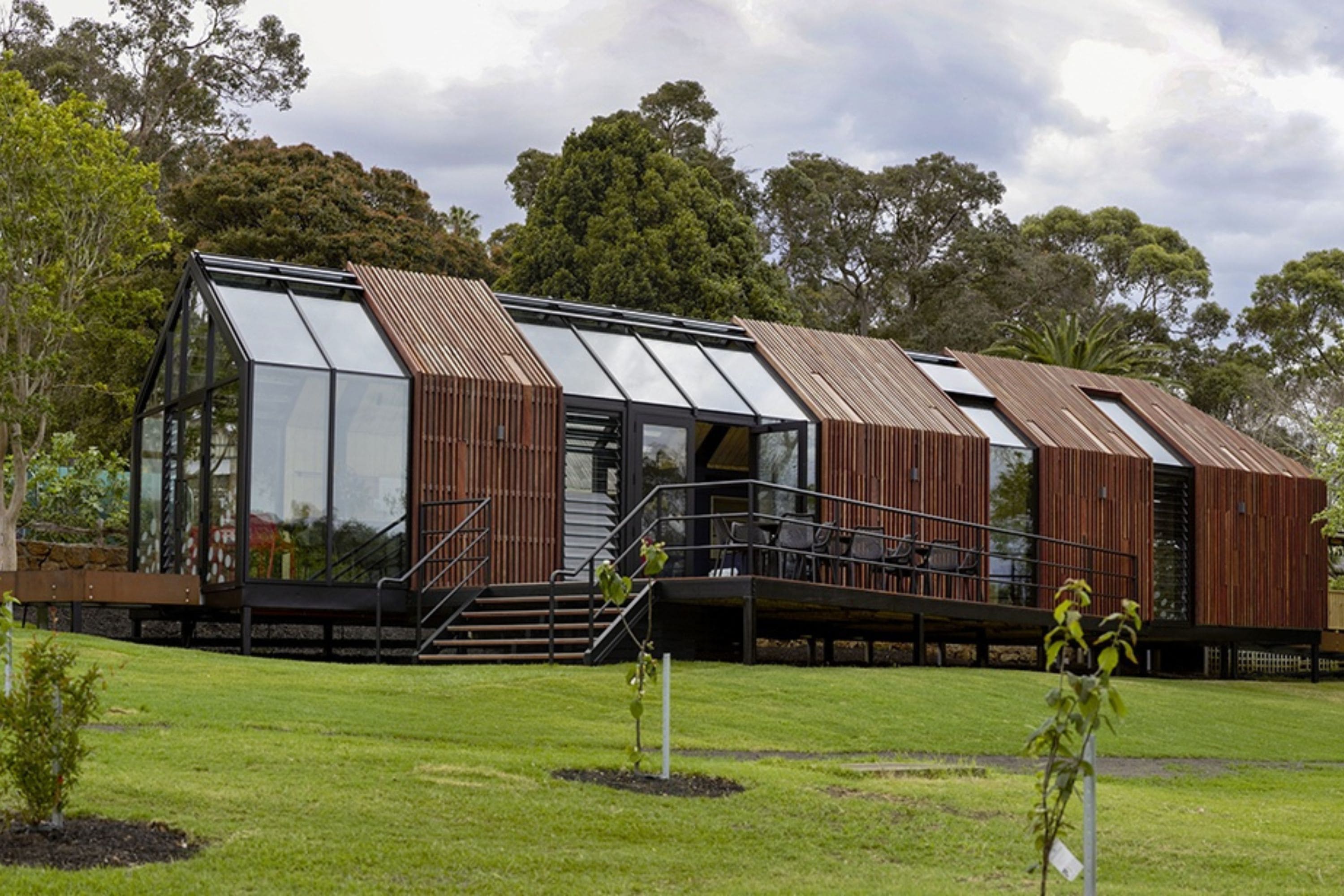 Image Credit:  https://www.nationaltrust.org.au/wp-content/uploads/2020/11/Website-banner-Bob-AP-23_stitch-2.jpg
Cost: $10 per person
Strawberry Hill Farm is known for being the first farm in Western Australia. Long before European settlement, it was an important place of shelter for the Menang people. Today, you can take a guided tour of the expansive property and grab a bite to eat at the cafe.
7. Bluff Knoll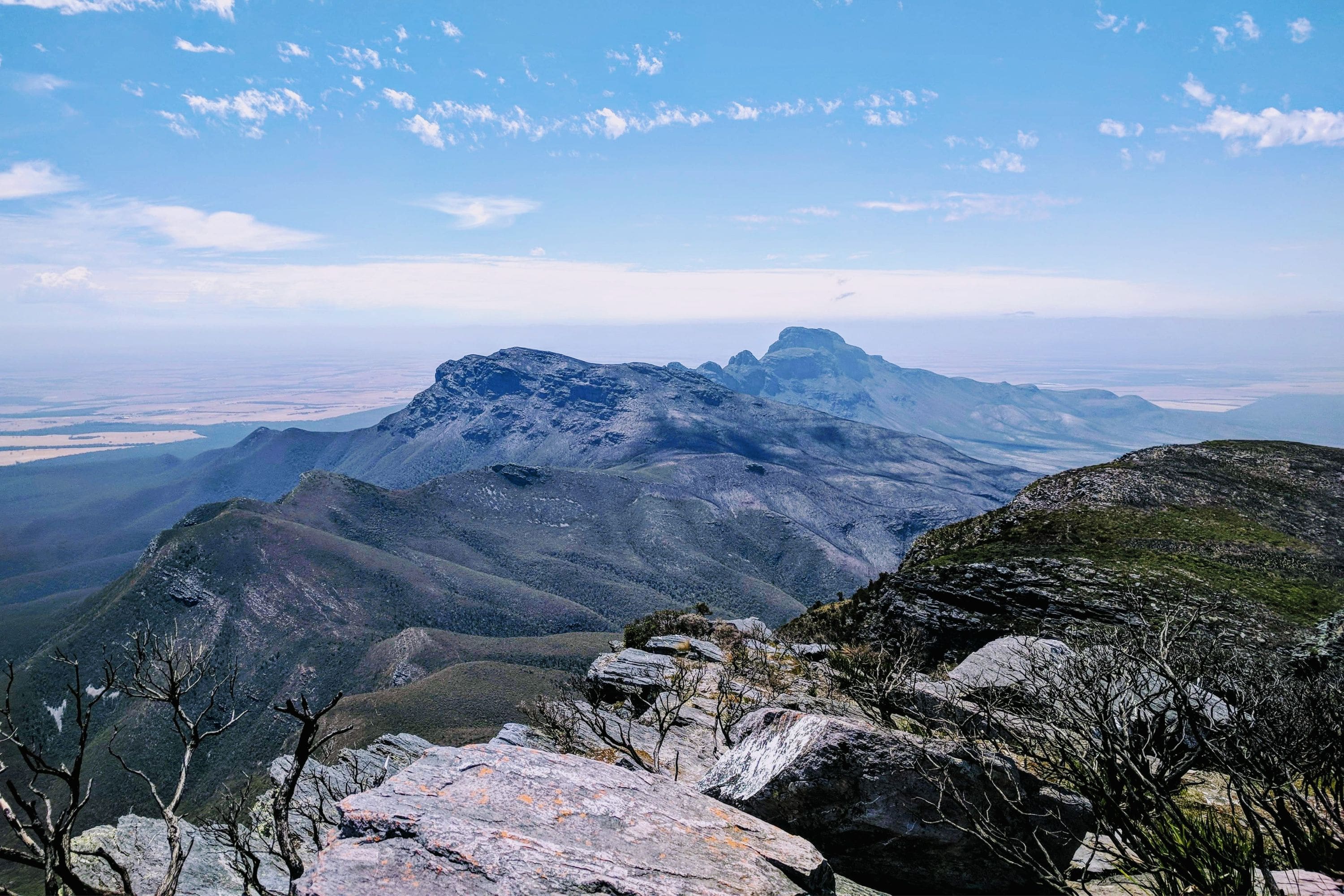 Cost: $15 per vehicle
In the Albany region, you'll find Bluff Knoll, which is the highest point in the Stirling Ranges and offers incredible views of the surrounding countryside. It's a popular spot for hiking, picnicking and camping. Plus, if you head out in winter, you may be lucky enough to see some snow! If you're feeling adventurous, why not start your hike in the early hours of the morning to try to catch the sunrise? Trust us, it's well worth the early wake-up time!
8. Wilson Brewing Company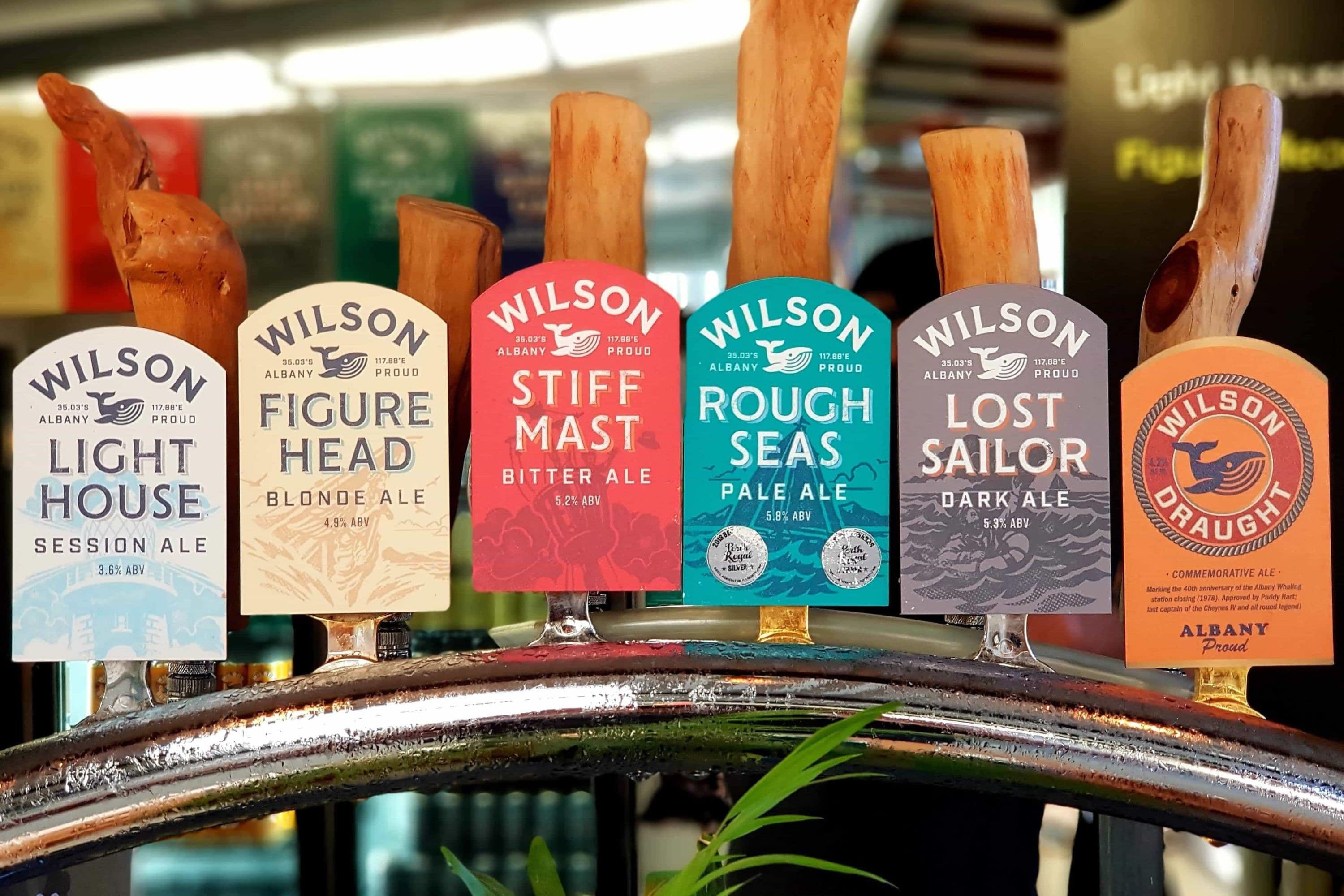 Image credit: https://www.australias.guide/wa/food-drink/wilson-brewing-company/
Cost: Varies 
If you're a fan of beer, then you'll definitely want to check out Wilson Brewing Company. They offer a range of delicious brews, including IPAs, pilsners and stouts. And, if you're feeling peckish, they also serve up some pretty tasty food, like wood-fired pizzas and burgers.
9. Albany's Historic Whaling Station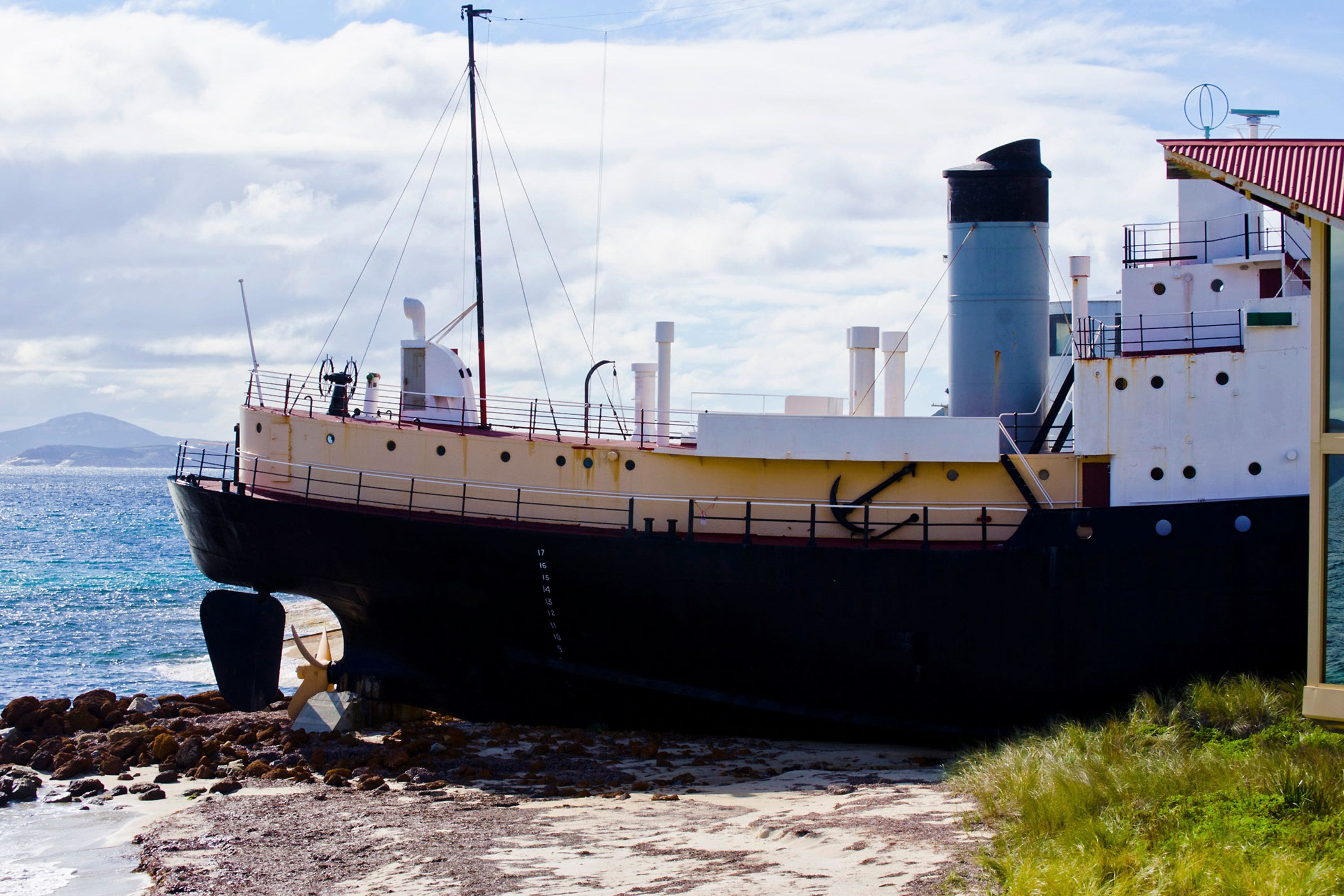 Cost: $32 per adult
For a taste of history, head to Albany's Historic Whaling Station. It was the last whaling company in Australia to cease operations, closing its doors in November 1978. This former whaling station is now a museum, and it's definitely worth a visit. Here, you can learn all about Albany's whaling history, see some incredible artefacts and tour the facilities.
10. Middleton Beach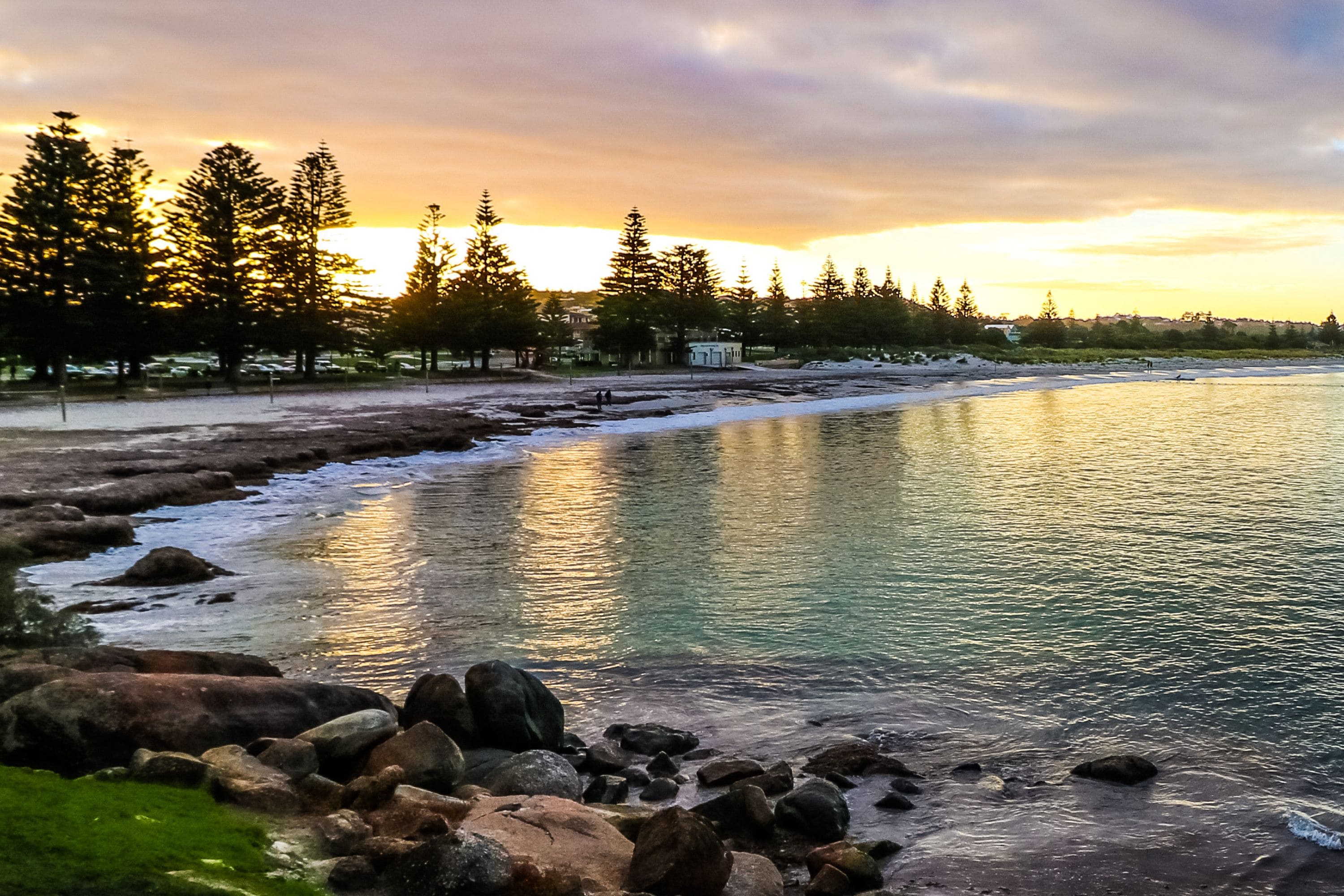 Cost: Free
Middleton Beach is one of Albany's most popular beaches, and it's easy to see why. With its white sand and turquoise water, it's absolutely gorgeous. It's also a great spot for swimming, surfing and windsurfing. If you're feeling active, you can hire a bike and explore the nearby coastline by travelling along the Ellen Cove boardwalk and other nearby walking trails. You'll also find plenty of family caravan parks in the Middleton Beach area for you to set up camp for the night.
11. Padre White Lookout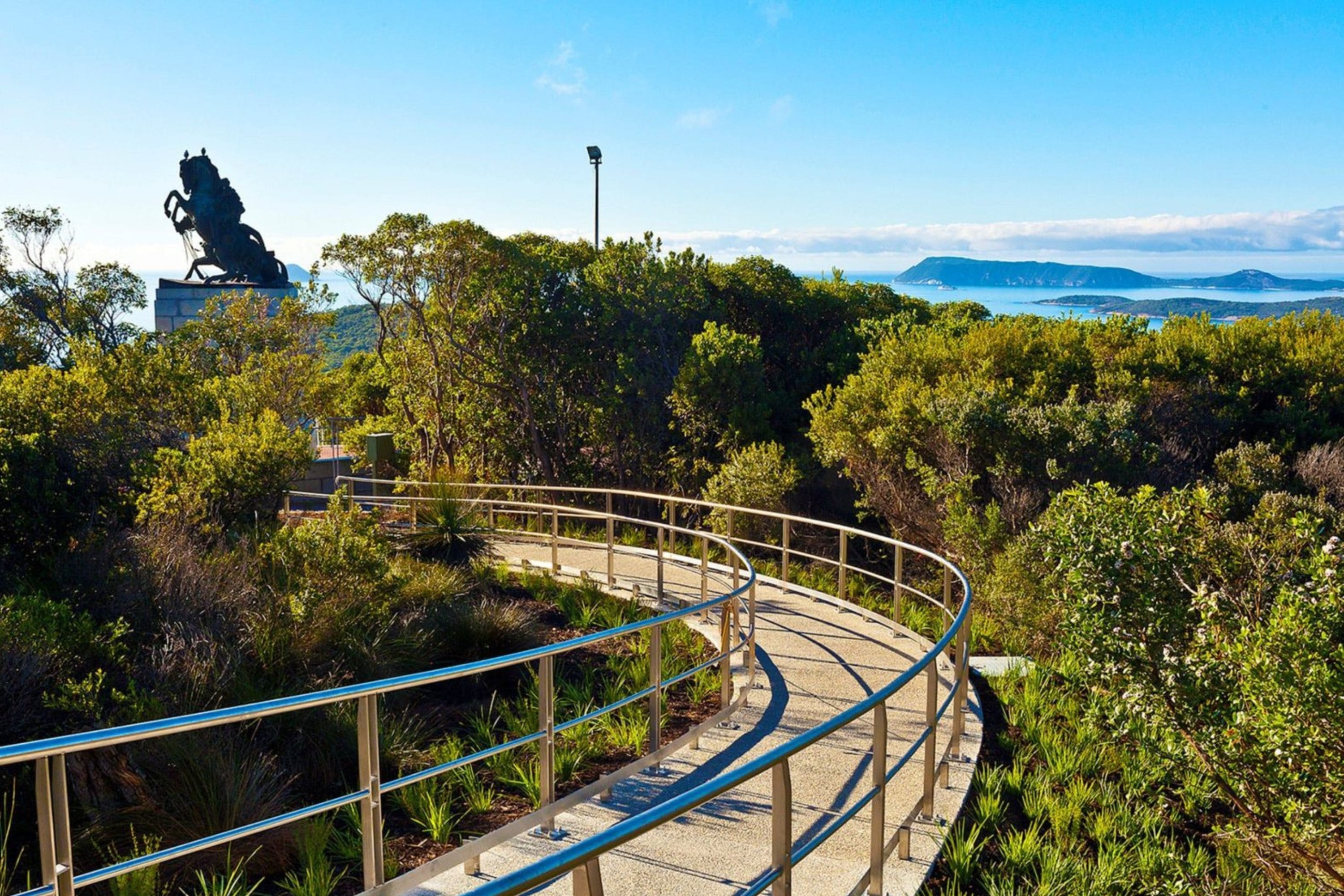 Image credit: https://www.australias.guide/wa/attraction-tour/padre-white-lookout/
Cost: Free
If you want to see Albany from above, head to Padre White Lookout, located on the top of Mt Clarence. This lookout point offers panoramic views of the city, the harbour and King George Sound. It's particularly stunning at sunset, so make sure you time your visit accordingly. Padre White Lookout was the site of the first ANZAC Day Dawn Service in Australia, led by Padre White in 1930. It serves as a site of reflection and remembrance for many visitors today.
12. Whale Watching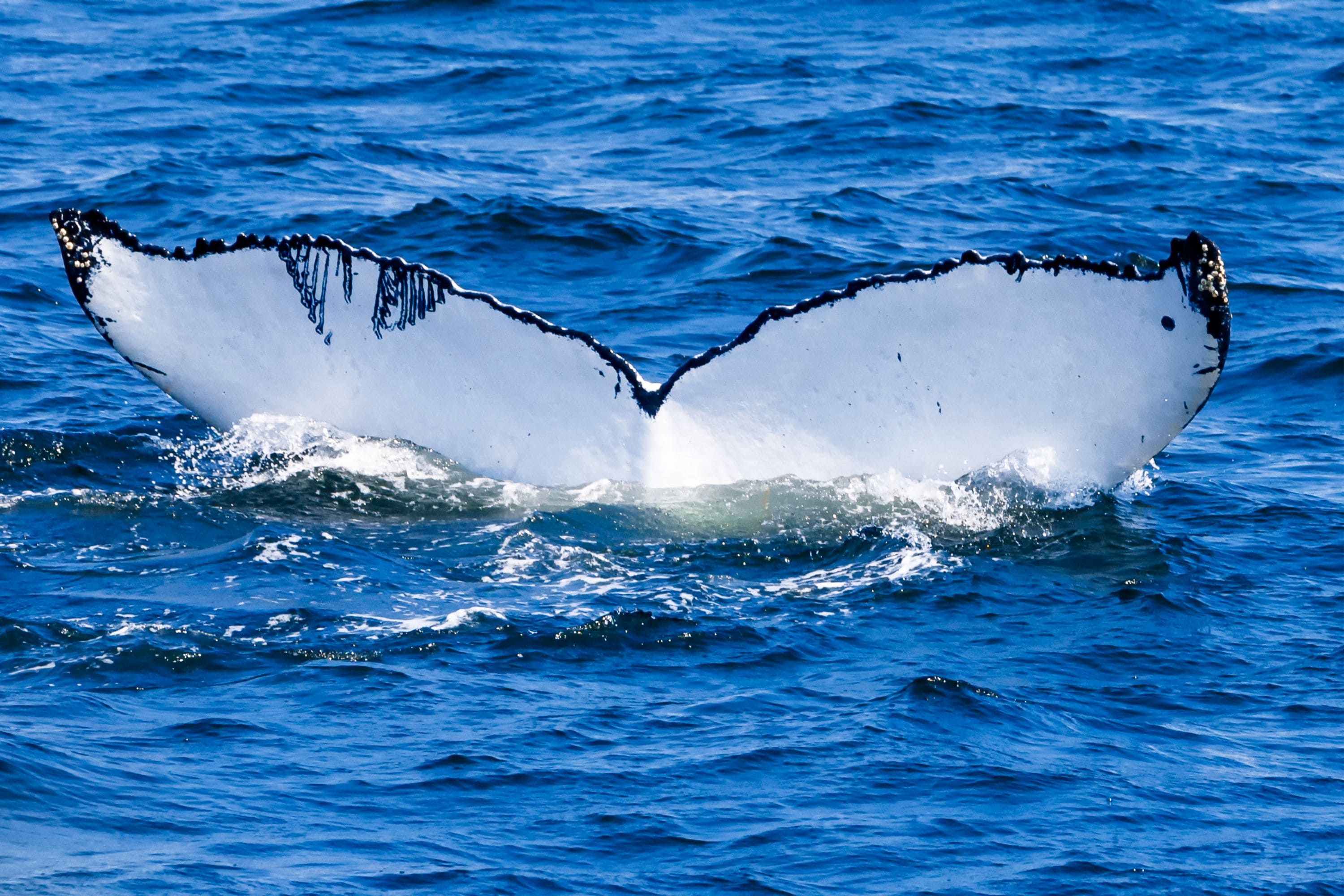 Cost: Free – Varies
When researching things to do in Albany, you can't go past whale watching. Albany is one of the best places in Australia to see humpback and southern right whales as they migrate along the coast. Whale watching season runs from June to September, but you might be lucky enough to spot a whale or two outside of these months. There are plenty of Albany tours that provide the opportunity for whale watching tours, however, you may also be able to spot them yourself in King George Sound and Torndirrup National Park.
13. Albany Farmers Market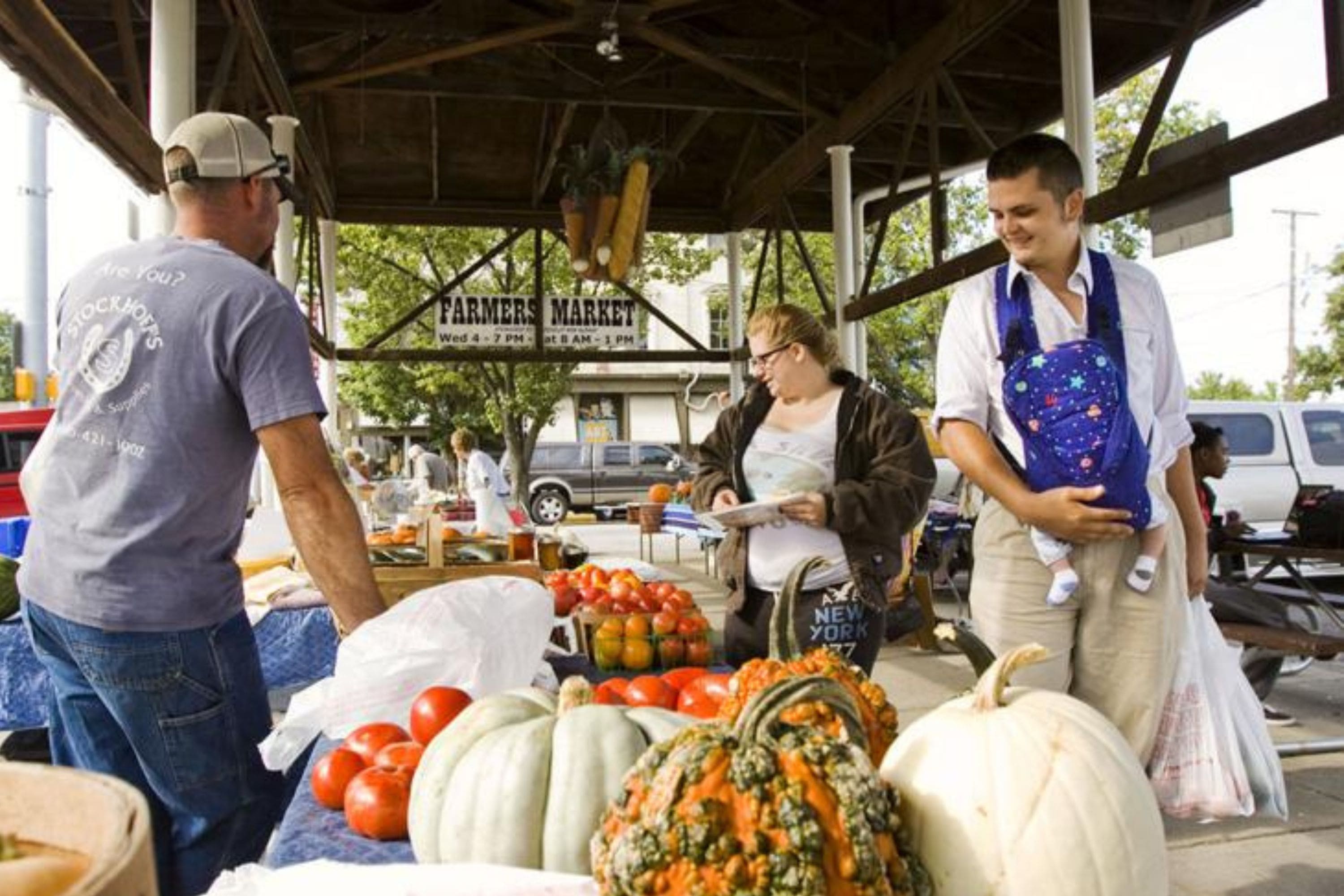 Image credit: https://www.newsandtribune.com/news/new-albany-farmers-market-project-not-high-on-priority-list/article_5be1e0d8-3ec1-11e4-8852-b3ea2157ff31.html 
Cost: Free
The Albany Farmers Market is held every Saturday morning from 8am – 12pm, rain, hail or shine! This vibrant market offers a range of fresh, local and seasonal produce as well as artisan goods. You'll find everything from fruit and vegetables to flowers, cheese, bread, meat and more.
14. Emu Point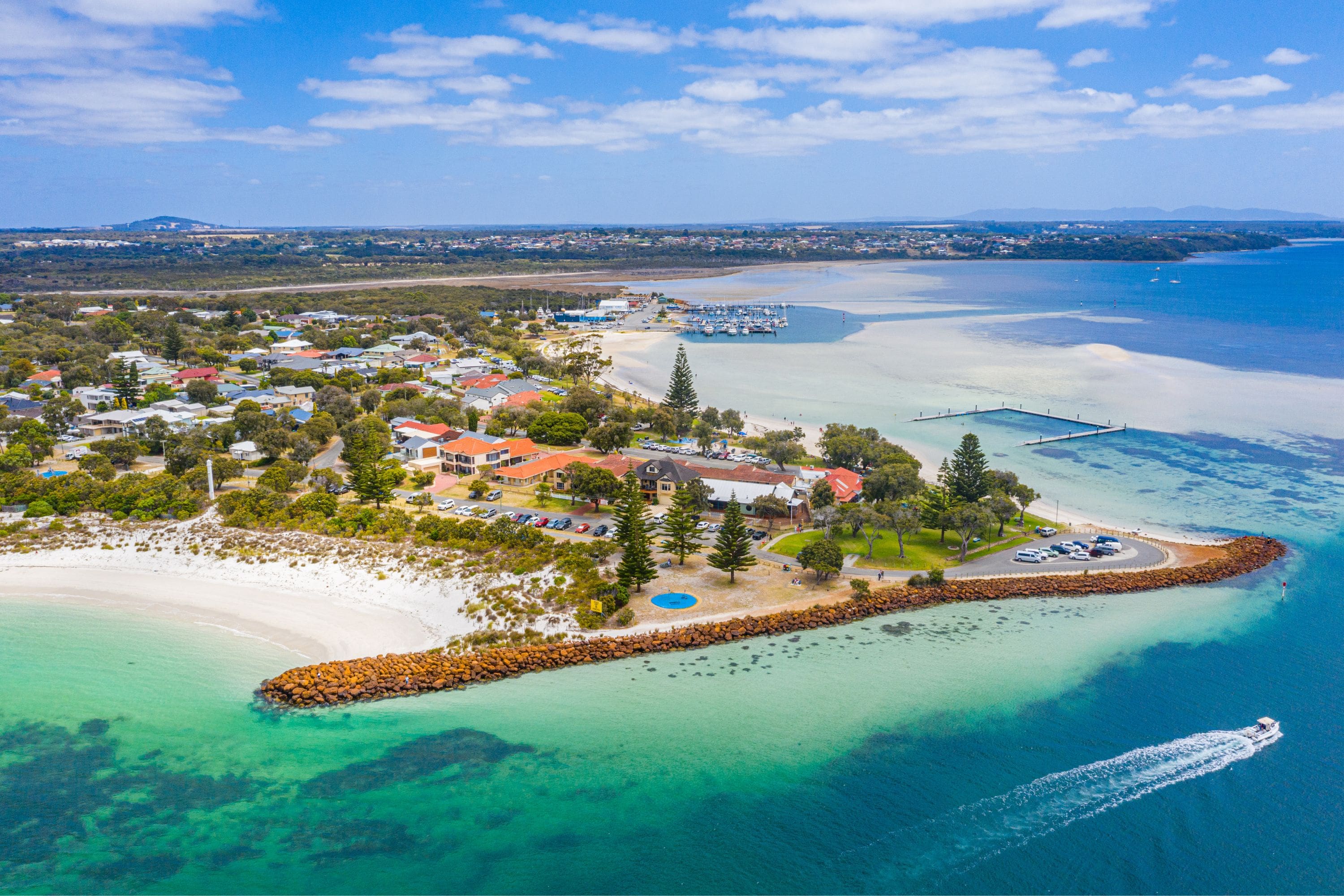 Cost: Free
When looking for things to do in Albany with your entire family, you can't go past Emu Point. Emu Point is a great spot for swimming, kayaking and picnicking. It's also a popular spot for boating so you'll often find window surfers taking advantage of the clear waters. The area is sheltered from the wind and has stunning views of Albany. It's a perfect spot for the whole family to enjoy with plenty of grassed areas, a playground, BBQ's and picnic tables.
15. Castle Rock Granite Skywalk in Porongurup National Park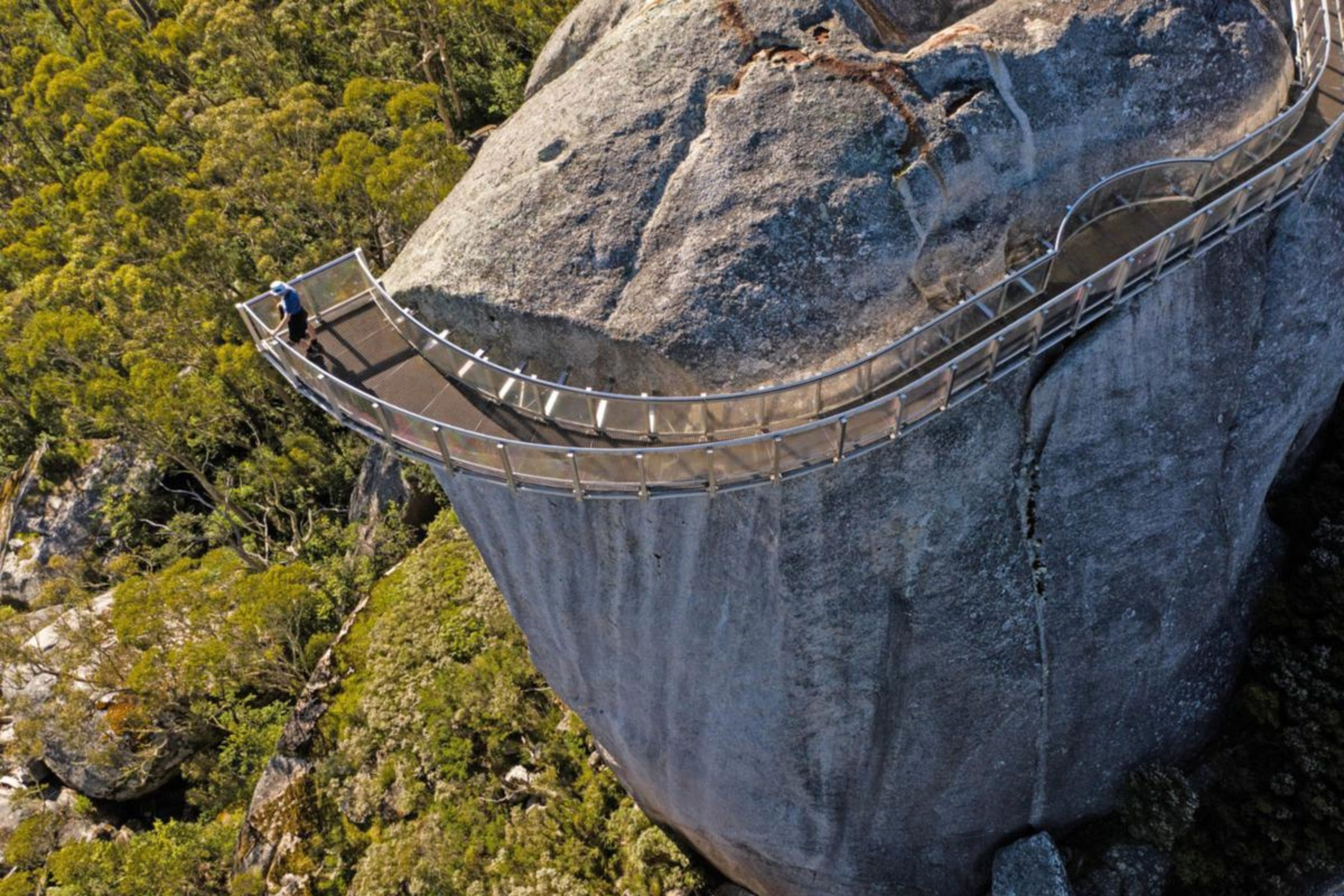 Image credit: https://www.albanyadvertiser.com.au/
Cost: Included in the entry fee to Porongurup National Park
This is a great spot for those who love the outdoors and hiking. The Castle Rock Granite Skywalk is located in Porongurup National Park and offers stunning views of the surrounding area. The skywalk itself is about 500 metres long and takes you through some of the most beautiful scenery in the park.
Get Your Caravan Ready For A Trip To Albany With Lewis RV
Albany is a beautiful town with plenty to see and do. Whether you're looking for a relaxing holiday by the beach, or an adventurous hike through the national park, there's something for everyone in Albany.
Now that you've got your list of things to do in Albany, before embarking on the 5 hour drive with your caravan in tow, be sure to get it serviced from a reputable caravan dealership. At Lewis RV, we service all caravan makes and models. Chat to our friendly team online today.