With summer coming up just around the corner, there's no better time to start getting your caravan out of storage and ready to hit the open road. Family caravans can start to feel full to the brim super quick, to help you make the most of your next caravan adventure, we've identified some of the most simple caravan hacks, modifications, and caravan storage ideas that are sure to make your next trip a little bit easier!
1. Hooks for hanging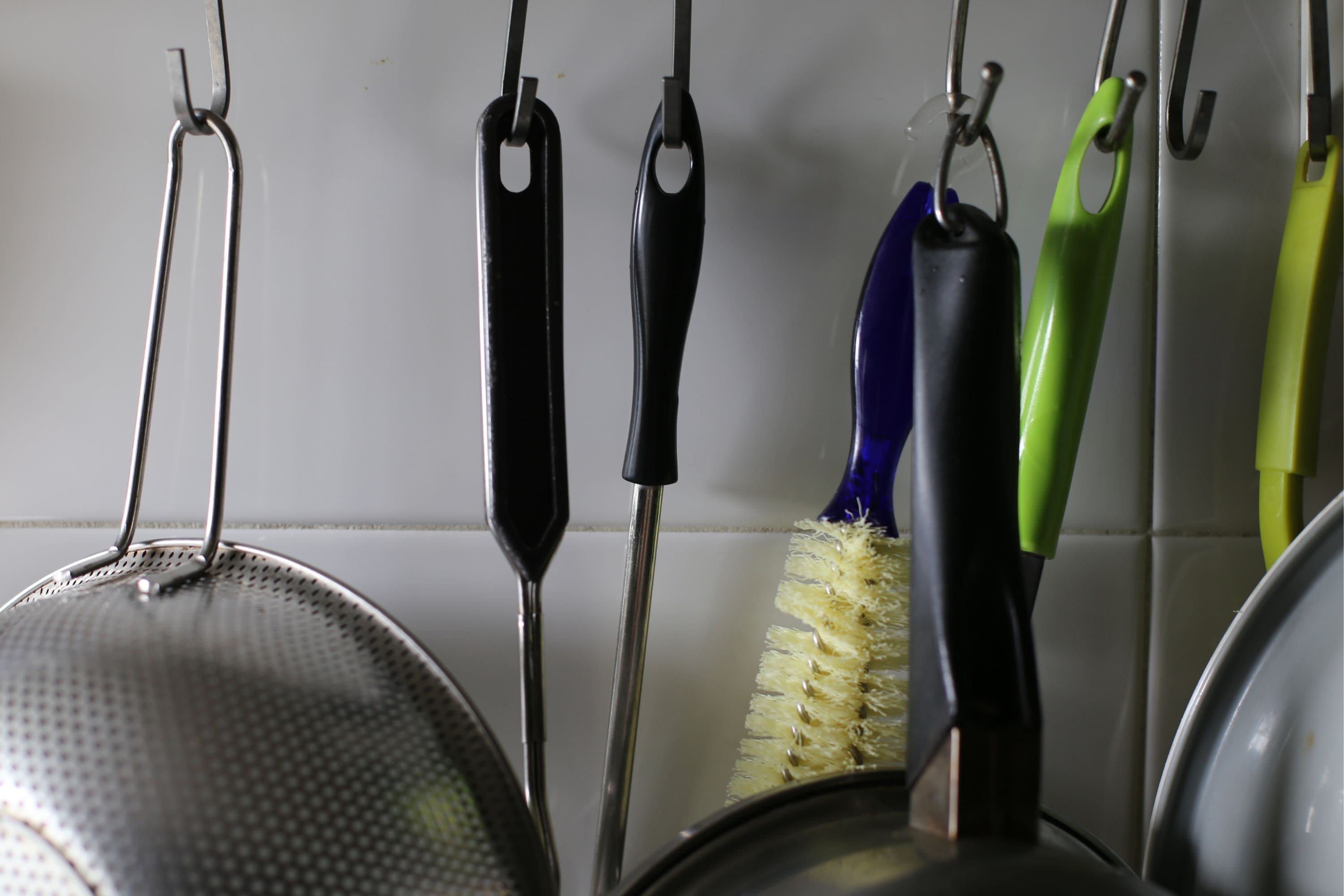 Every caravan storage tips guide will probably suggest hooks, there's a reason why! It's the best way to utilise the vertical wall space. Add some stick on hooks or even drill some metal hooks to your caravan's walls and you've now got added hanging space. You can easily hang things like towels, bags, umbrellas, and cooking utensils.
2. Stick on wall holders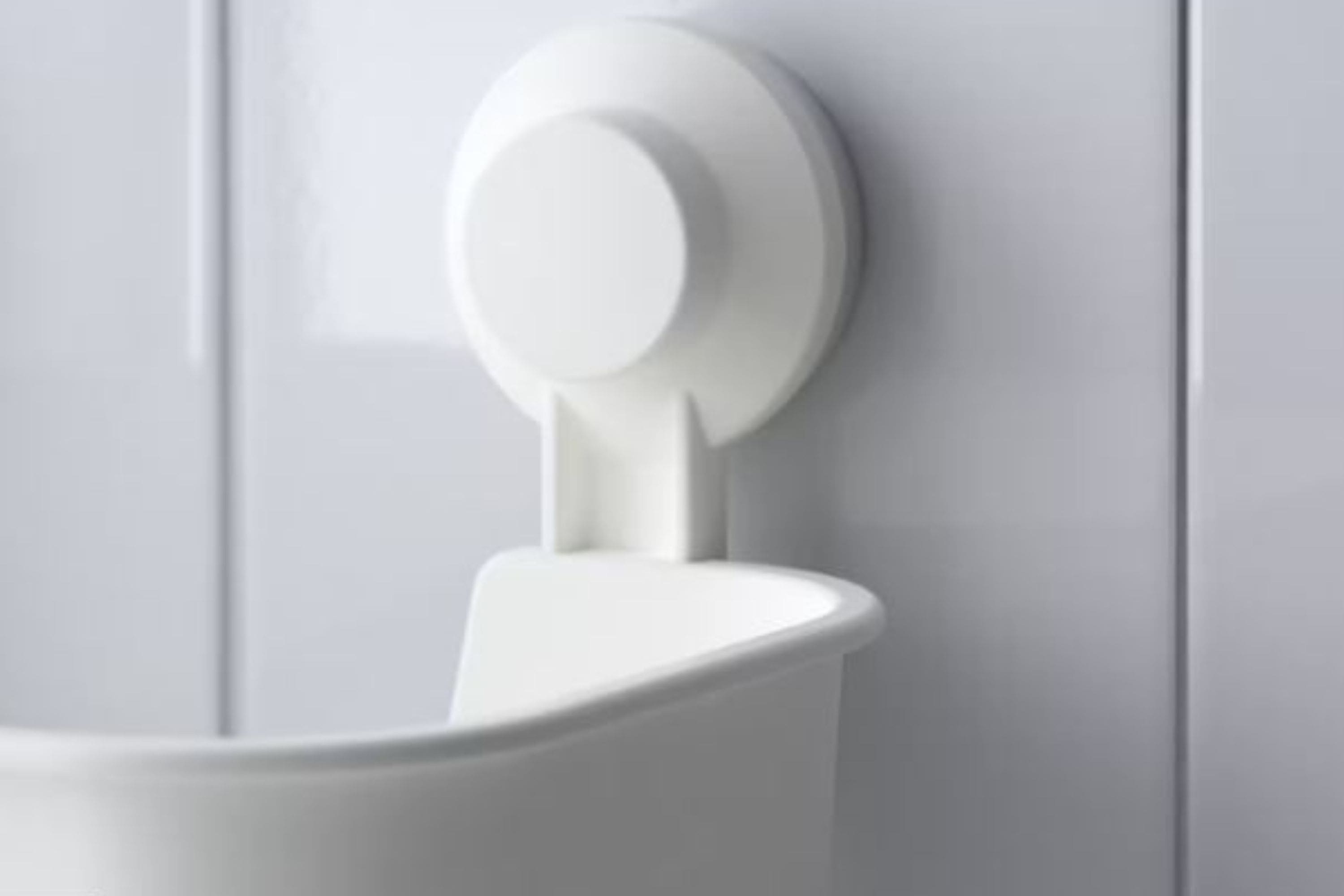 You can buy all sorts of stick-on wall holders and racks that are perfect for small spaces. These are great for holding things like toothbrushes, hairbrushes, cups, and even spices in the kitchen. You can find these fairly cheap at places like Kmart, Target or Ikea.
Image credit: https://www.ikea.com/au/en/p/tisken-basket-with-suction-cup-white-20381254/
3. DIY caravan awning clothesline
If you don't have a lot of space or weight allowance for additional items such as portable clotheslines, then why not try making your own DIY awning clothesline? All you need is some hooks and strong string. Then you can simply hook the line up to your awning poles and voila, you've got yourself some hanging space to dry your clothes. Alternatively, if you're not feeling that crafty, many caravan stores also sell kits.
4. Use packing cubes to maximise space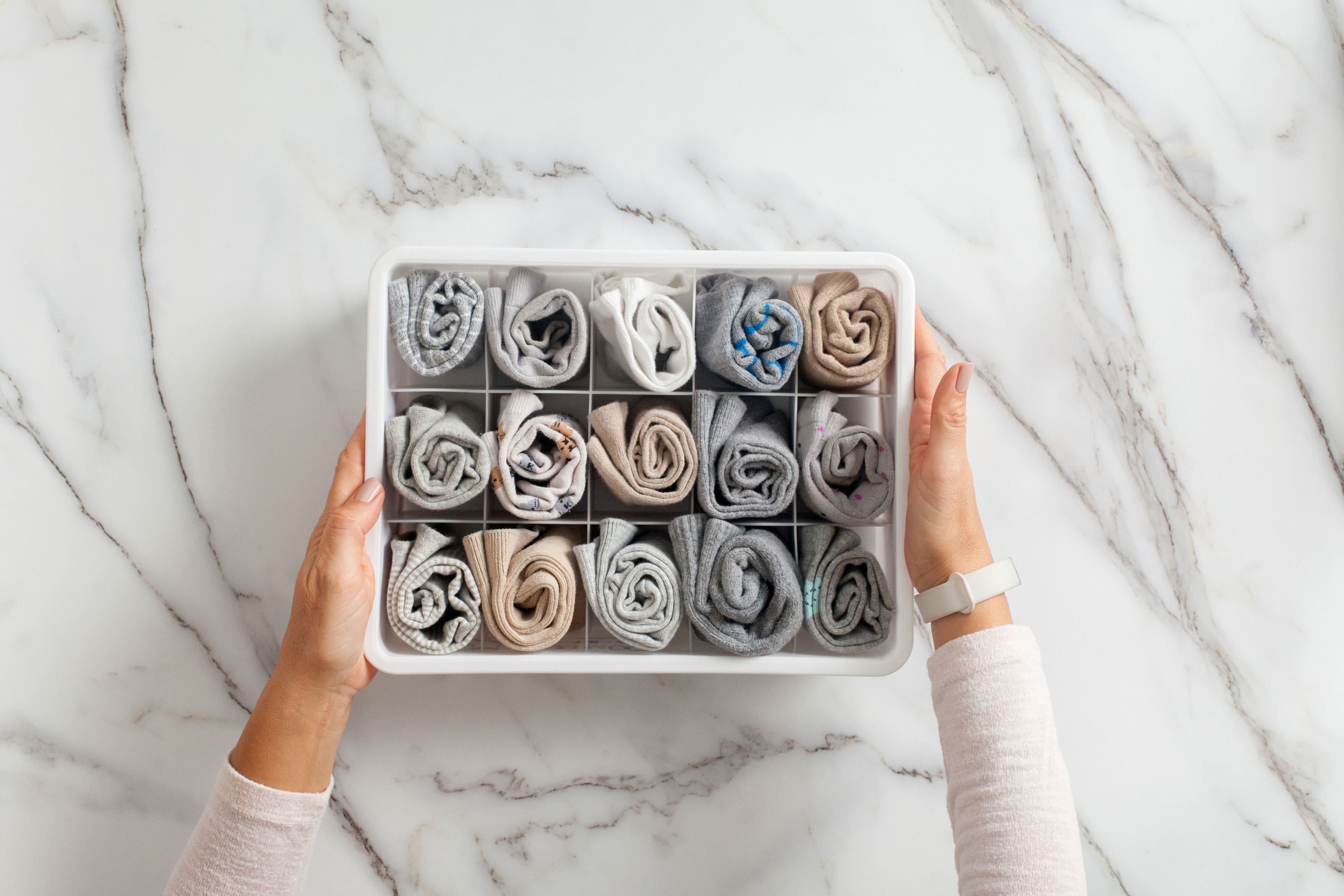 Packing cubes are a great way to make the most out of limited space in kitchen cabinets, under-bed storage, wardrobes, and more. They come in all sorts of sizes and can be stacked on top of each other or placed side by side. You can use them to store clothes, towels, blankets, kid's toys, and just about anything else you can think of.
5. Sink Cover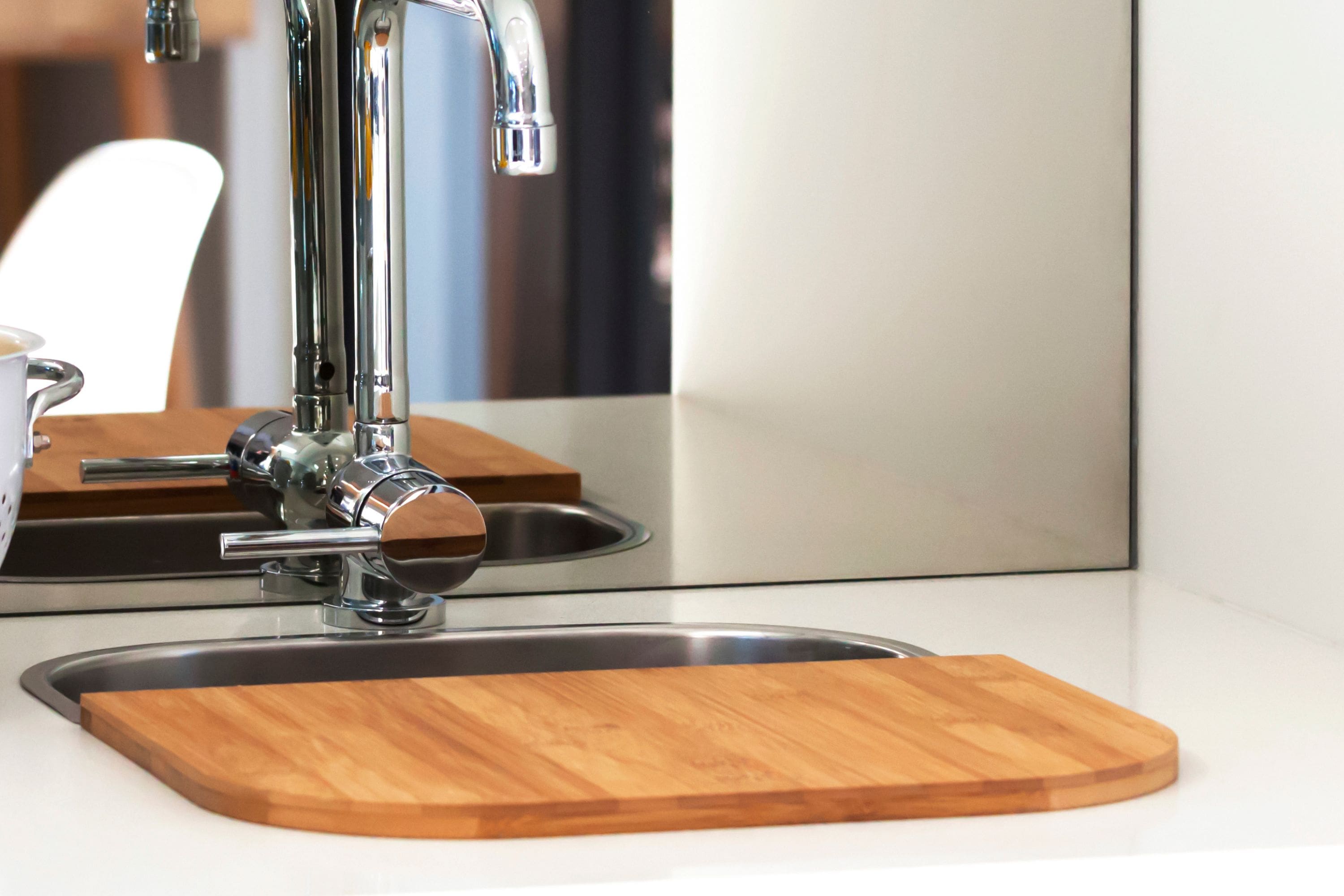 Chances are your caravan kitchen isn't that big. However, you can make use of the space by covering up the sink with a wooden chopping board. This way, you can use the space as extra prep space when you're cooking. You should be able to purchase standard boards that will be large enough to cover it, however, it is also a simple DIY project if you are after something more custom.
6. Create a water jug lantern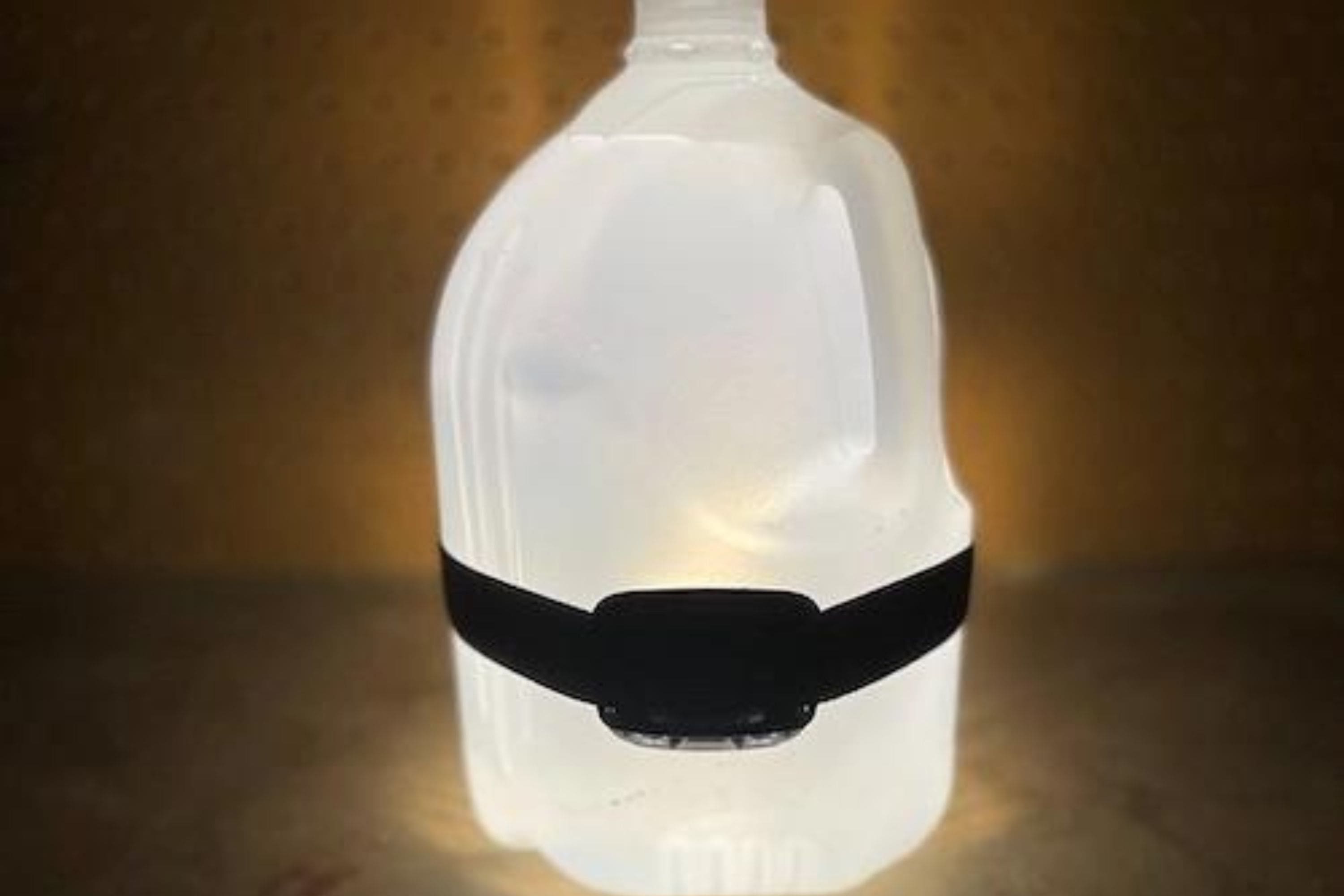 The less you bring, the more space you'll have. If you are wanting to travel a little lighter, this tip is for you. All you need to make a lantern is a water jug and a torch or headlamp. Chances are these items will already be packed up in your caravan. Simply place the torch right up against the jug and you've got yourself a homemade lantern.
Image credit: https://www.artofmanliness.com/skills/outdoor-survival/how-to-turn-a-plastic-jug-into-a-lantern/
7. Invest in a mattress topper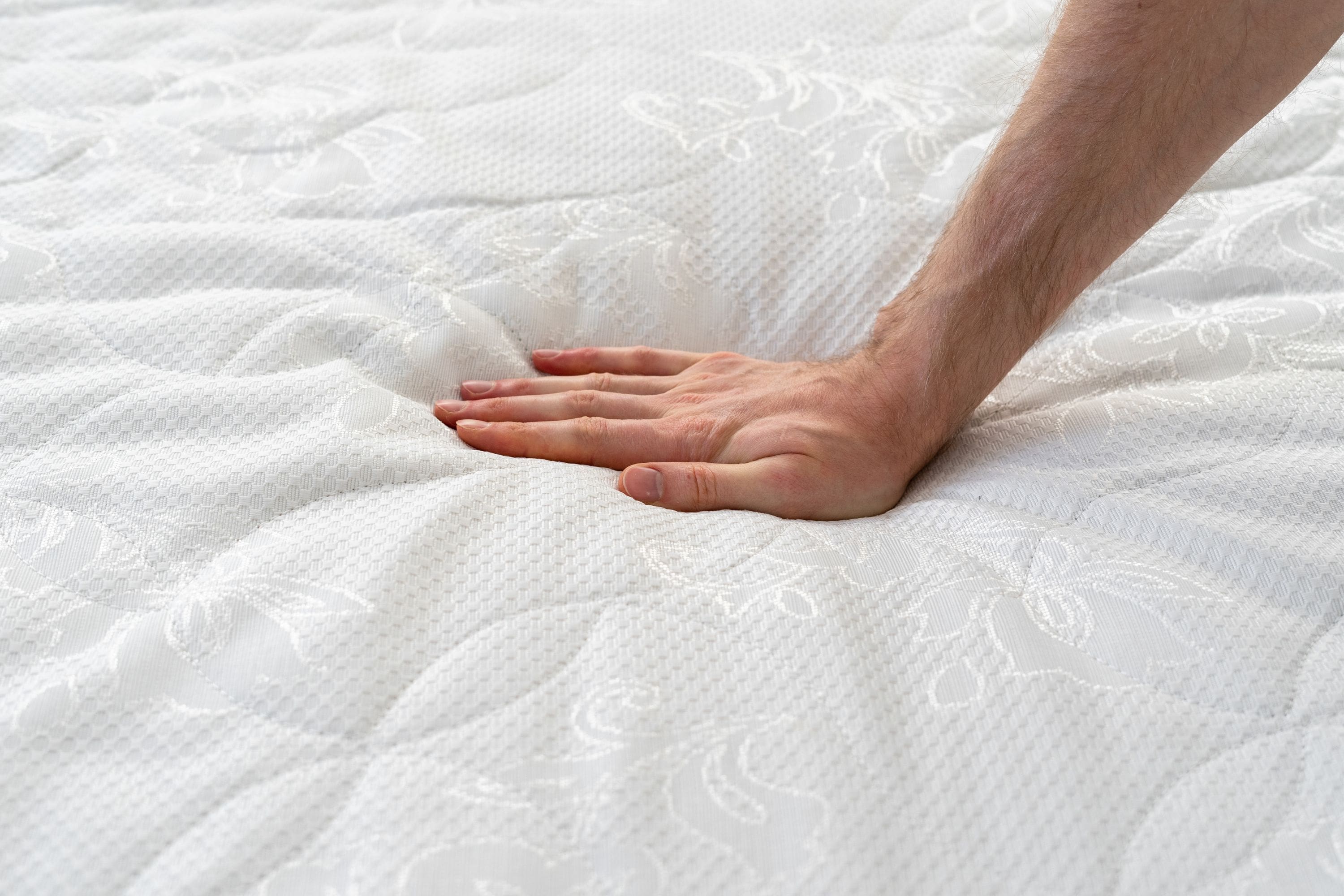 A good night's rest is crucial when manoeuvring a caravan and it's no secret standard caravan mattresses aren't going to be the same as your bed at home. To get a restful sleep, we recommend investing in a mattress topper. This will make all the difference in the world and your back will thank you for it.
8. Use hose reels to organise your cables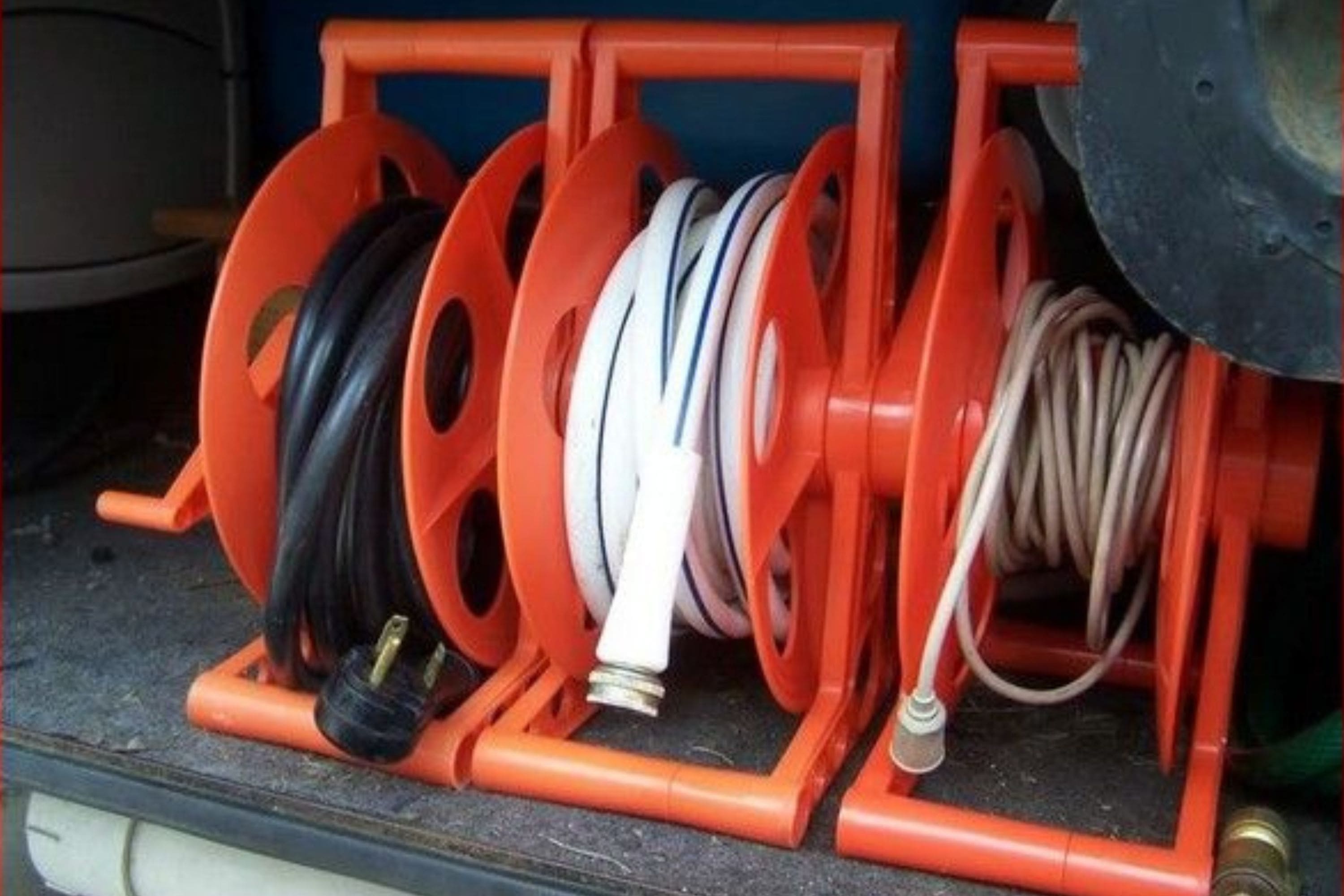 Make sure you keep the cables in your caravan organised. Not only do hose reels help with keeping your cables tidy, but they also help in preventing trips and falls from long cables. Simply run your cable through the reel and you're good to go.
Image credit: https://www.pinterest.com.au/pin/292945150767250853/
9. Use velcro to store things on the wall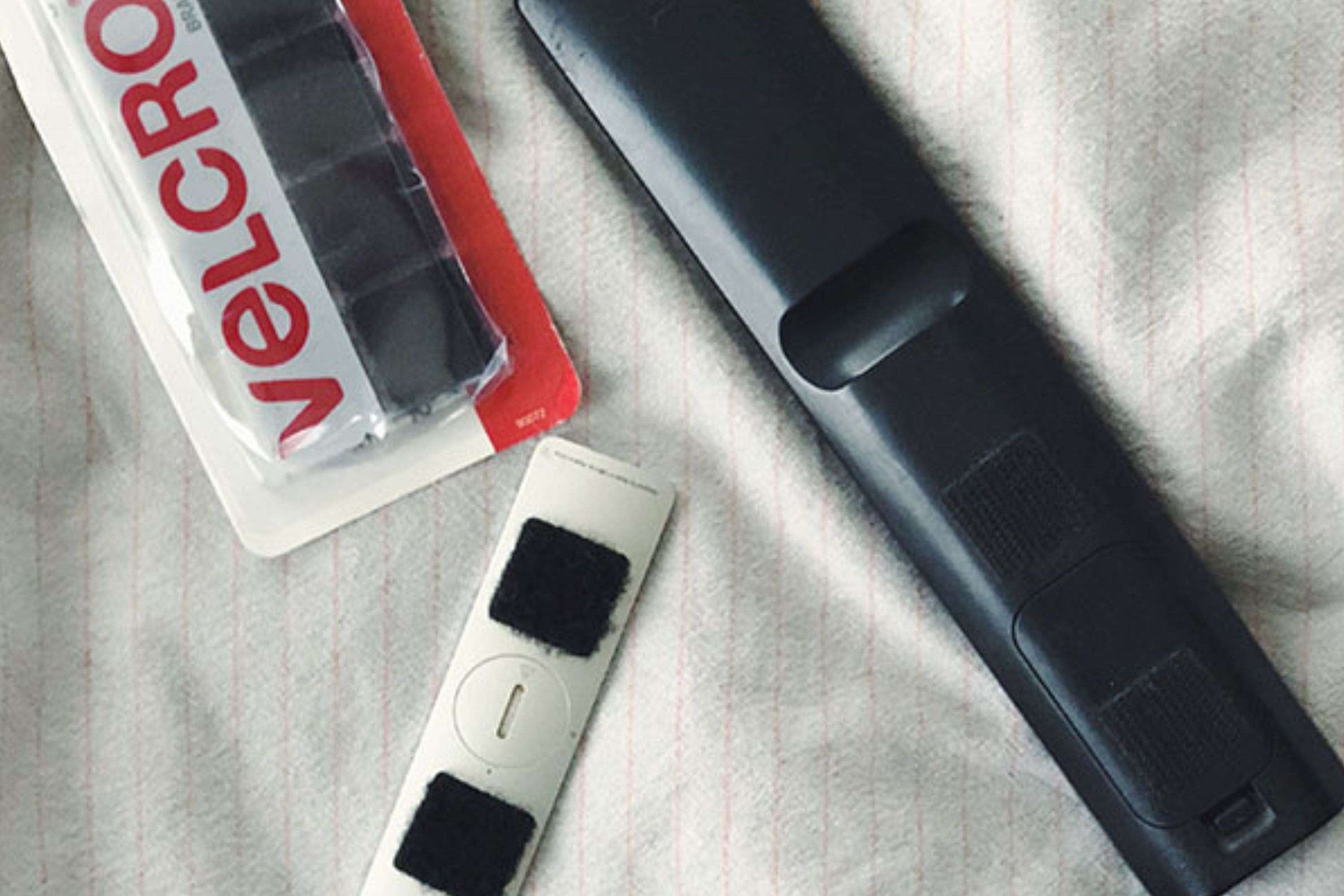 A great way to keep your caravan storage organised is by using velcro. You can use it to store things like flashlights, remote controls, and even powerboards on the wall so they're within reach when you need them.
Image credit: https://manhattan-nest.com/2018/04/13/couch-potato-diaries-stop-losing-the-apple-tv-remote/
10. Keep your glassware in stubby holders whilst on the road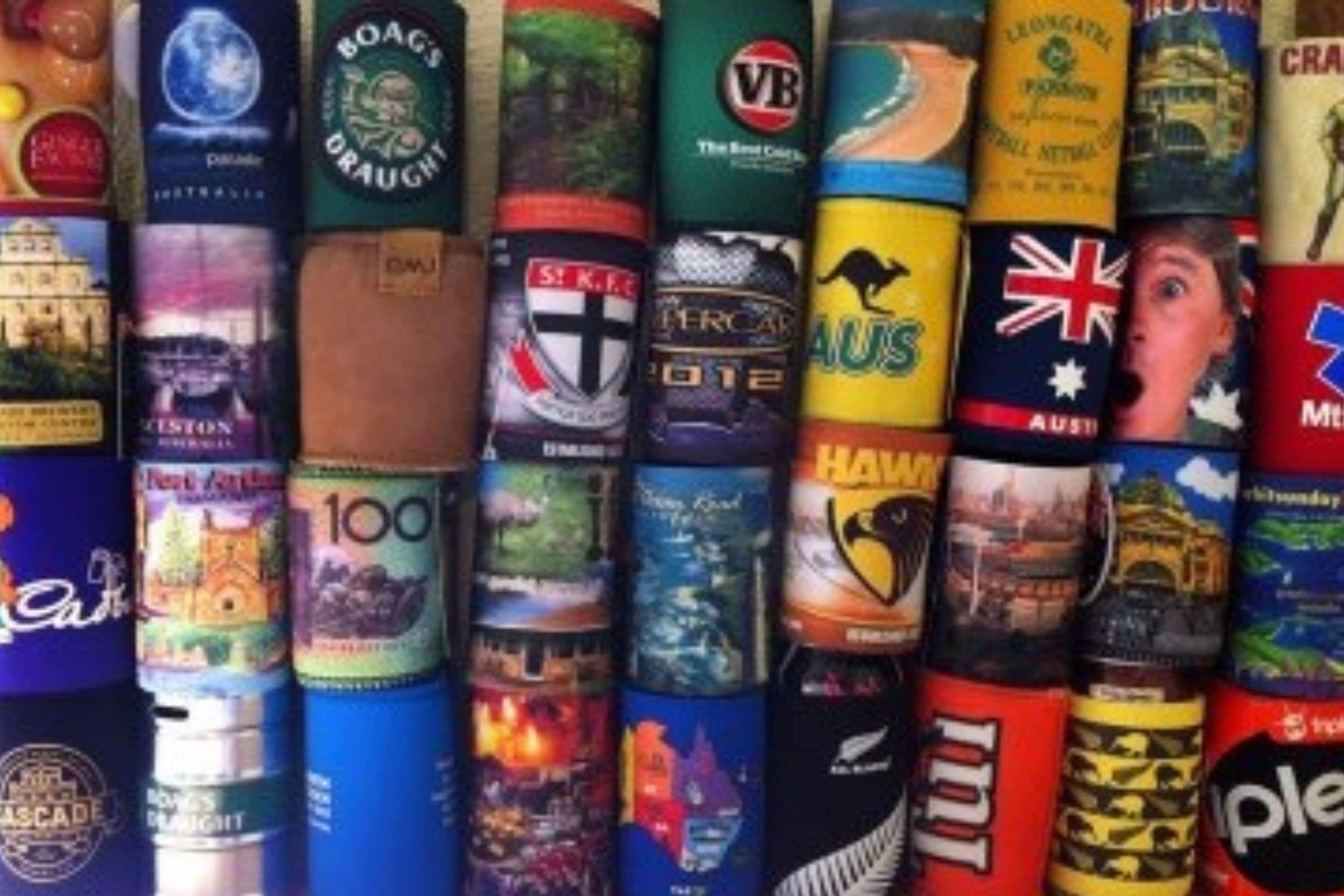 You're likely to have a few stubbies in your caravan. If you're travelling with glassware, consider storing them in those stubby holders whilst moving. This will help to prevent them from breaking or banging into each other. 
Image credit: https://www.personalisedstubbyholders.com.au/blog/Wendy/
11. Add hanging shelves to wardrobes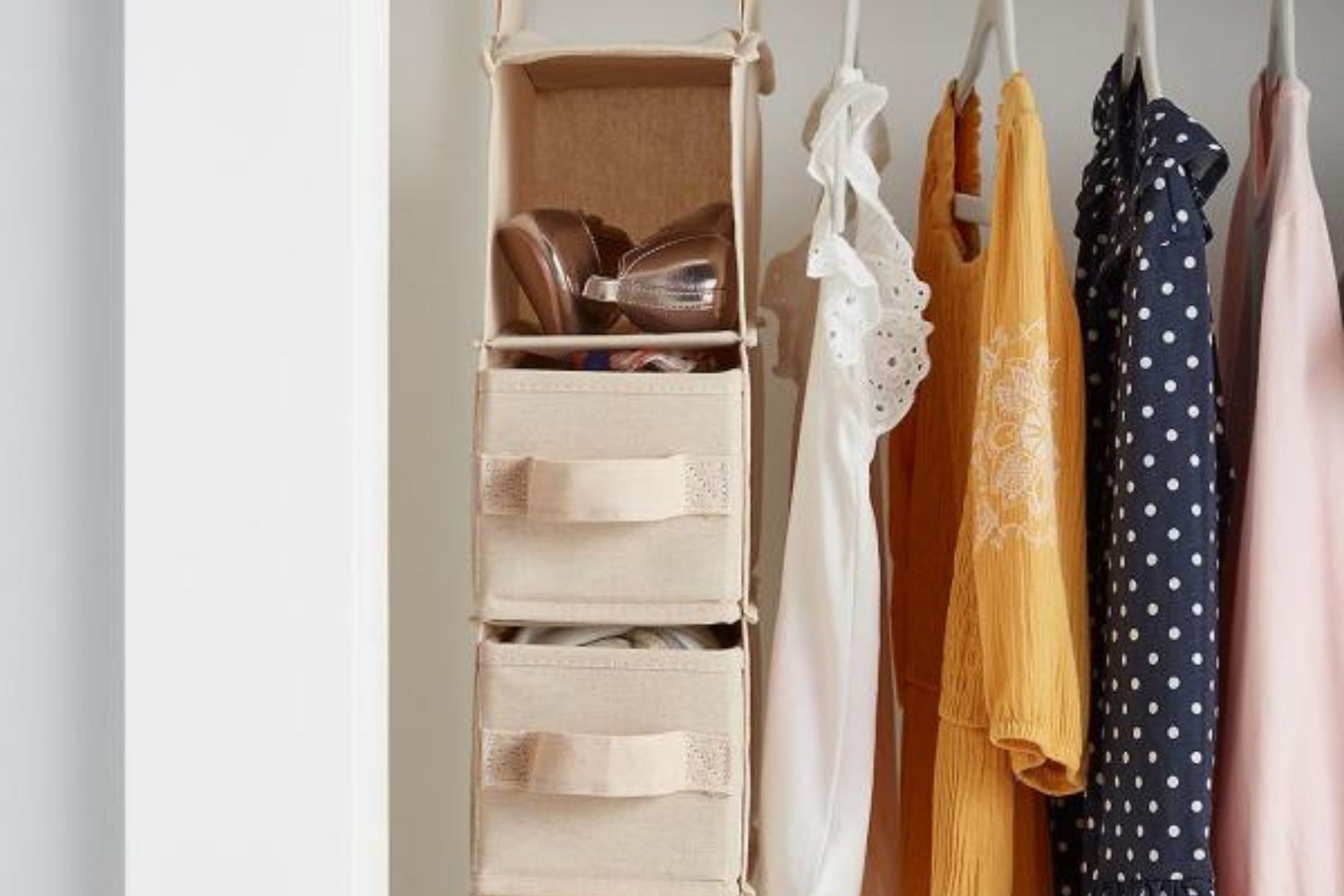 If you are not someone who will utilise all the hanging space in wardrobes, this storage idea is for you. Consider adding hanging shelves to the rails. These can be used to store smaller items such as socks, underwear, and t-shirts. By doing this you can maximise the vertical space in a wardrobe.
12. Shower caddies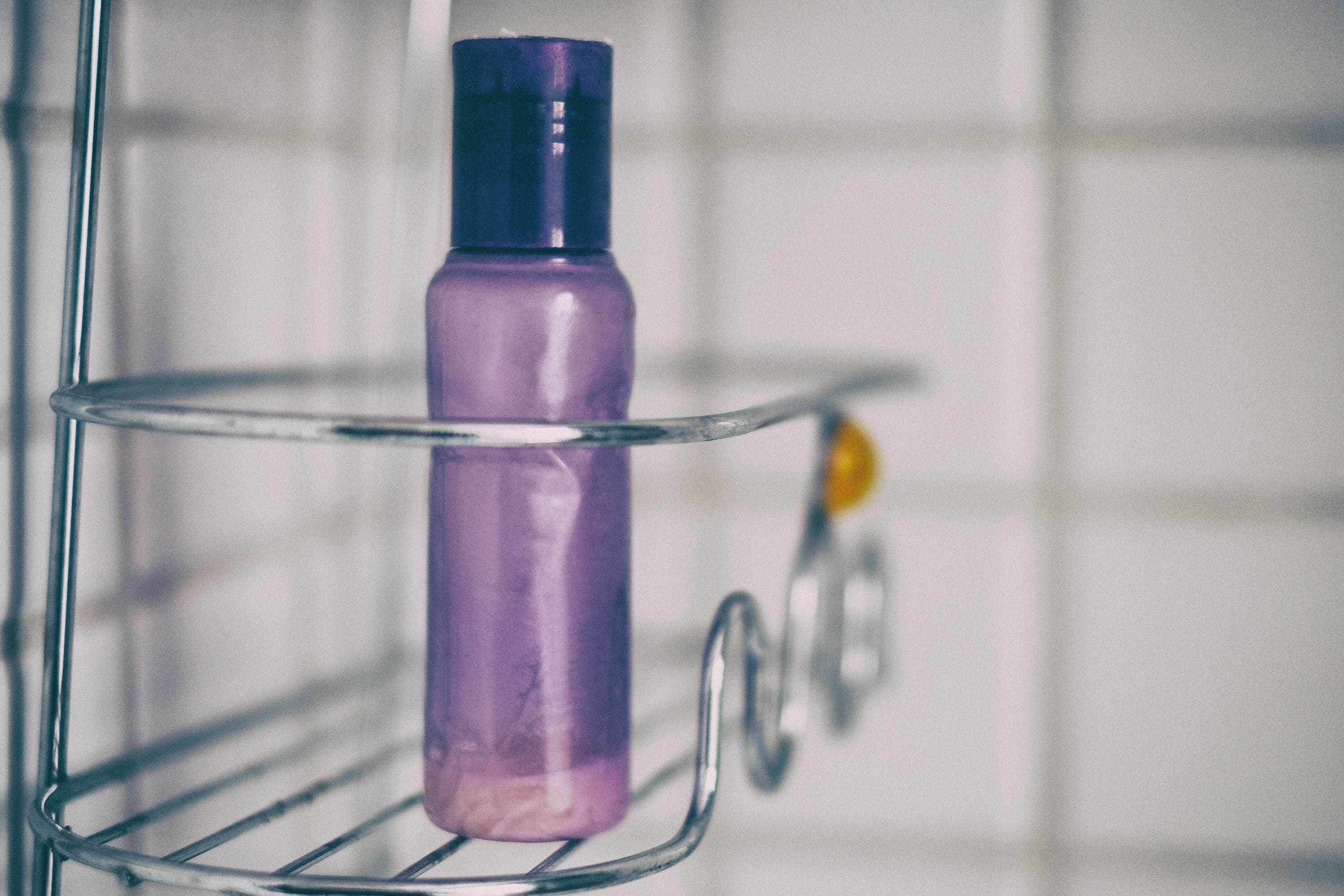 If you don't have a lot of storage space in the bathroom of your caravan, a shower caddy can be used to store all of your toiletries. This way, they will be within reach when you need them and out of the way when you don't.
13. Bring dual-usage appliances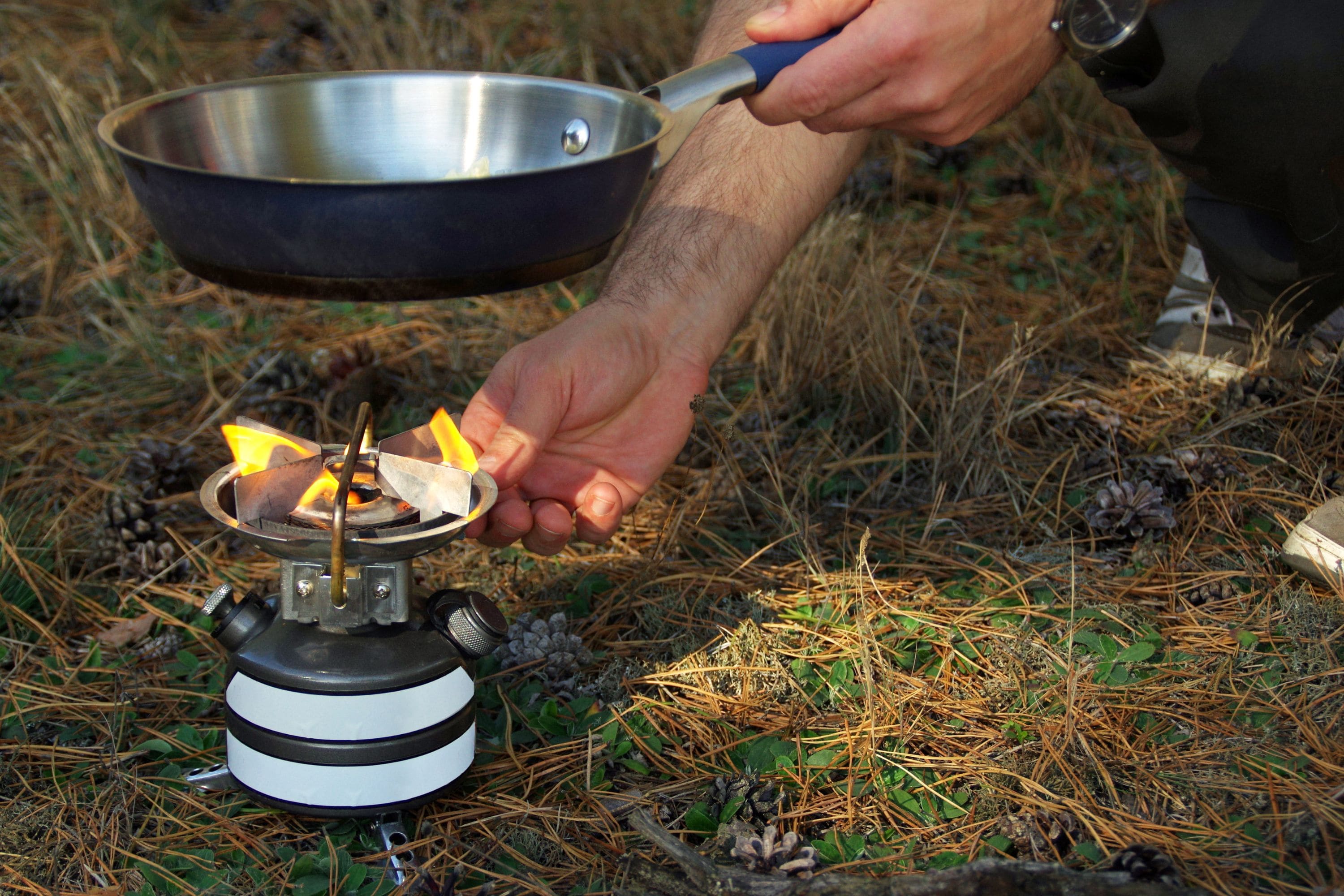 Cupboard space is limited, ensure that you make the most of it by only bringing appliances that have more than one use. For example, you can probably get away with leaving the toaster at home if you've got a stovetop.
14. Install a BBQ arm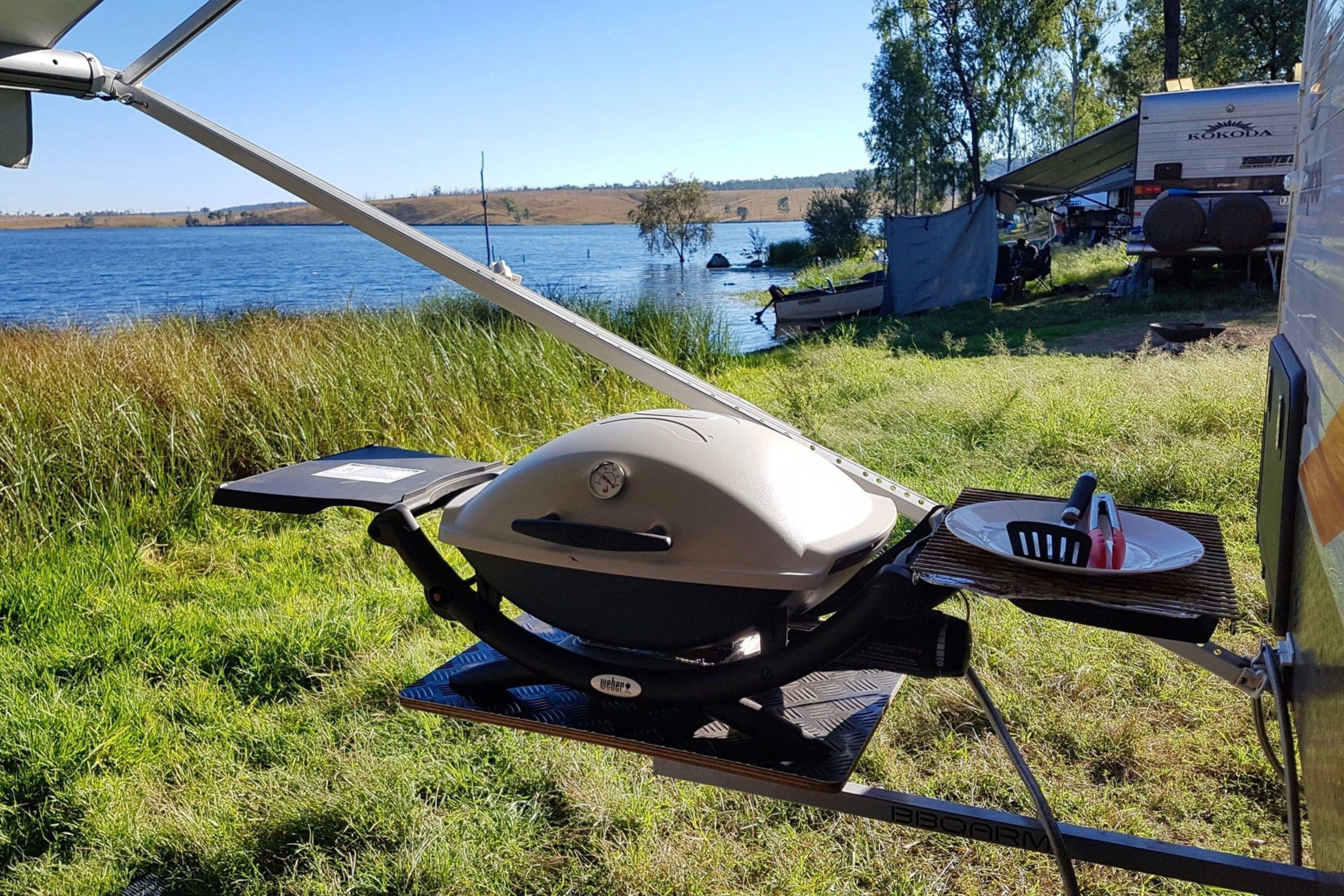 If you love to BBQ, then you'll want to make sure that you have a place to store your grill.  An easy way to do this is by installing a BBQ arm on the side of your caravan. You can buy kits that securely attach and provide you with everything you need to get it set up. 
Image credit: https://bbqarm.com.au/
15. Utilise draw organisers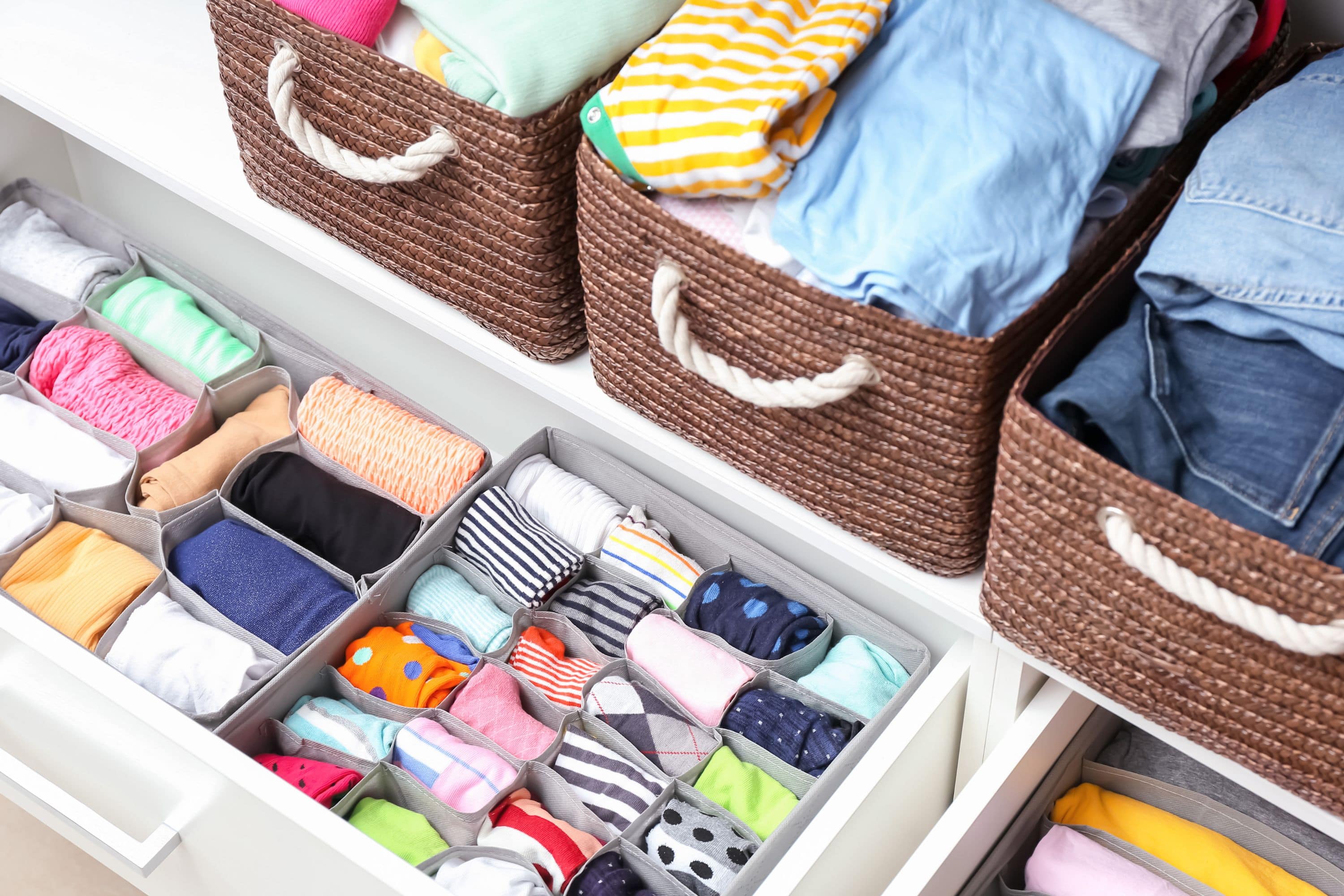 There are a lot of nooks and crannies in a caravan, so make use of them by installing some draw organisers. This will help you to keep everything in its place and make it easier to find what you need when you need it.
16. Install towing mirrors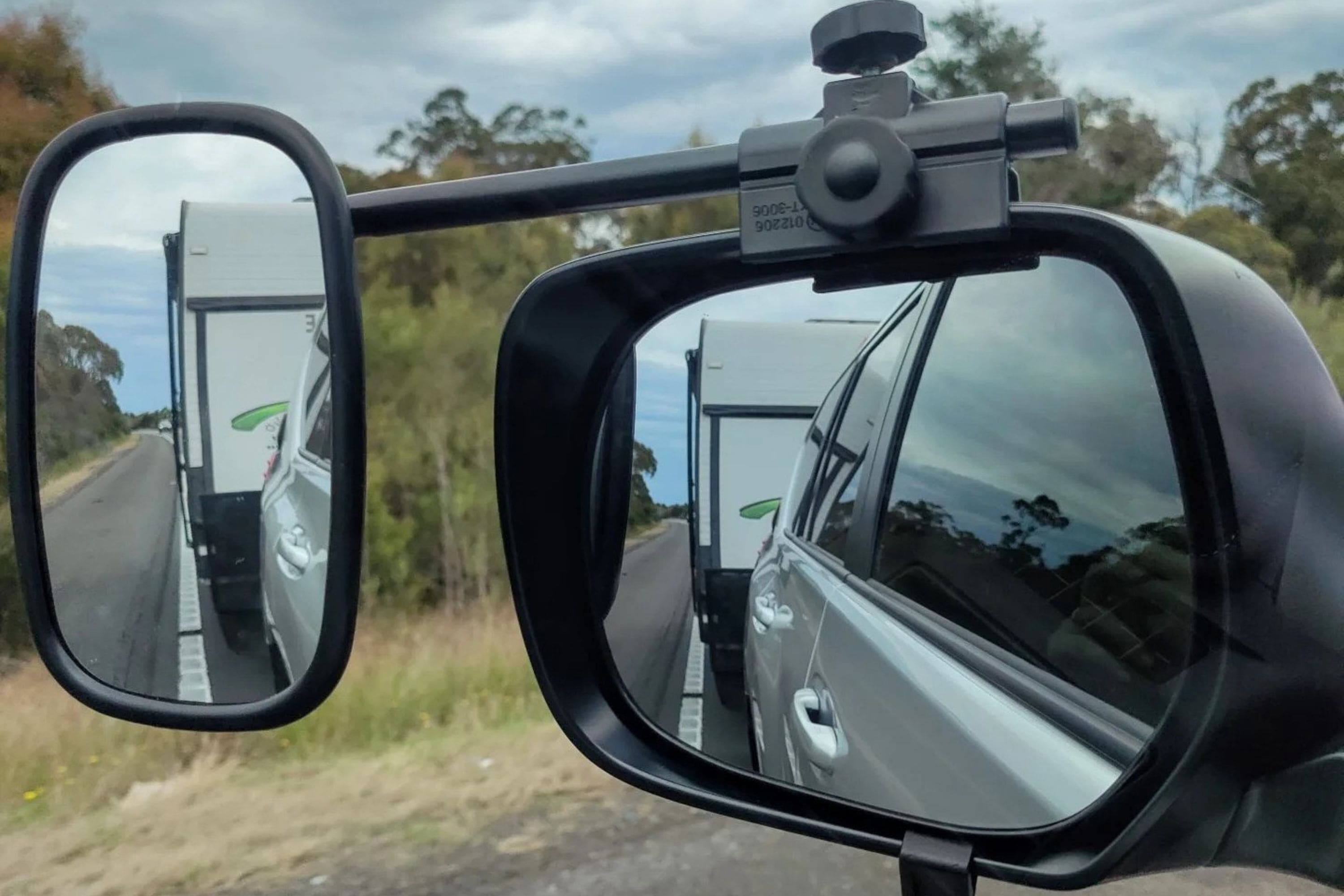 If you're going to be doing a lot of driving, then you'll want to make sure that you have towing mirrors installed. This will give you a better view of what's behind you and help to avoid any accidents. It's better to be safe than sorry.
Image credit: https://adventureby3.com.au/caravan-towing-mirrors-australia/
17. Use microfibre towels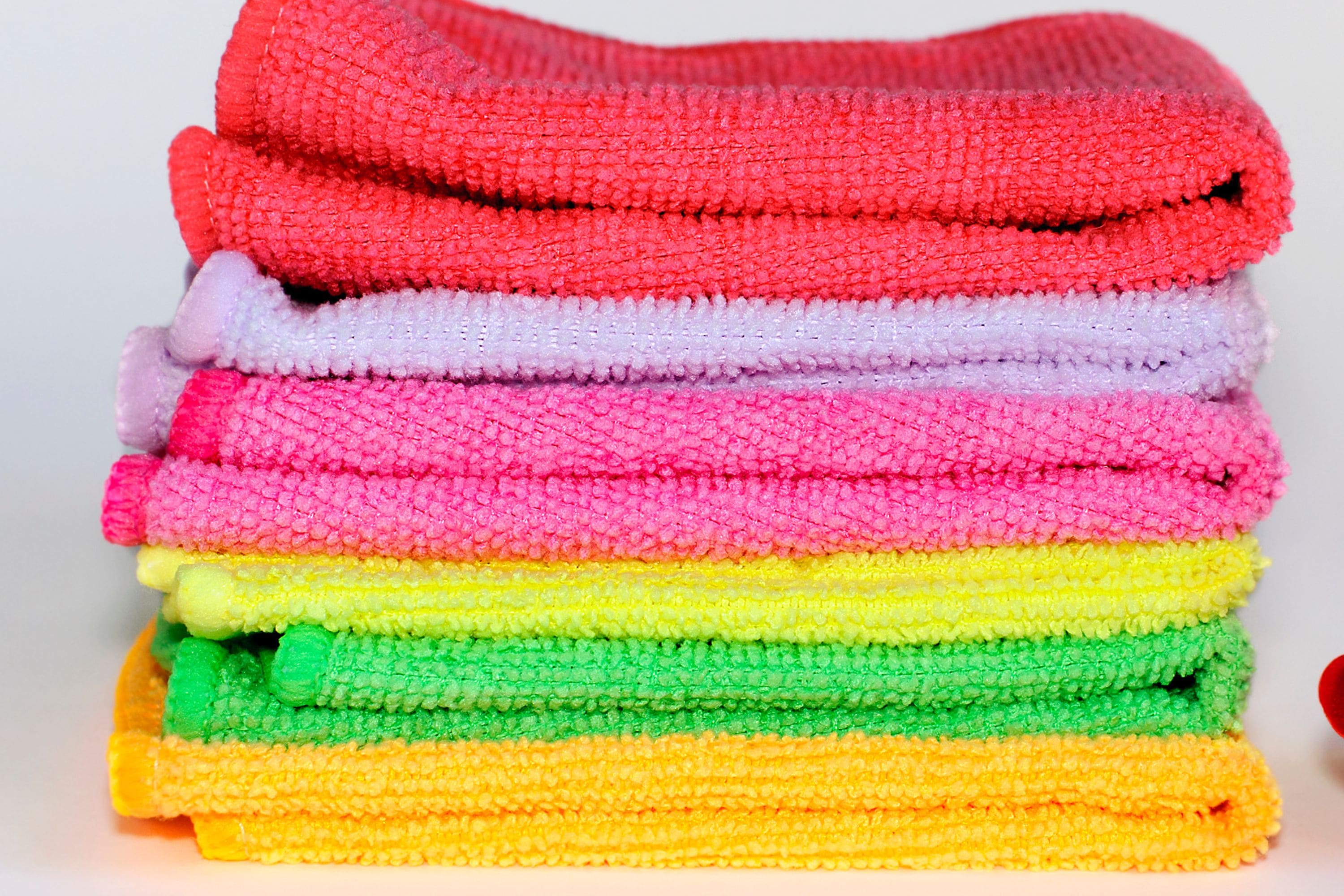 Mircrofibre towels are super absorbent and dry quickly, making them perfect for use in a caravan. They're also much more compact than regular towels, so they'll save you valuable space in your caravan.
18. Opt for plastic plates and bowls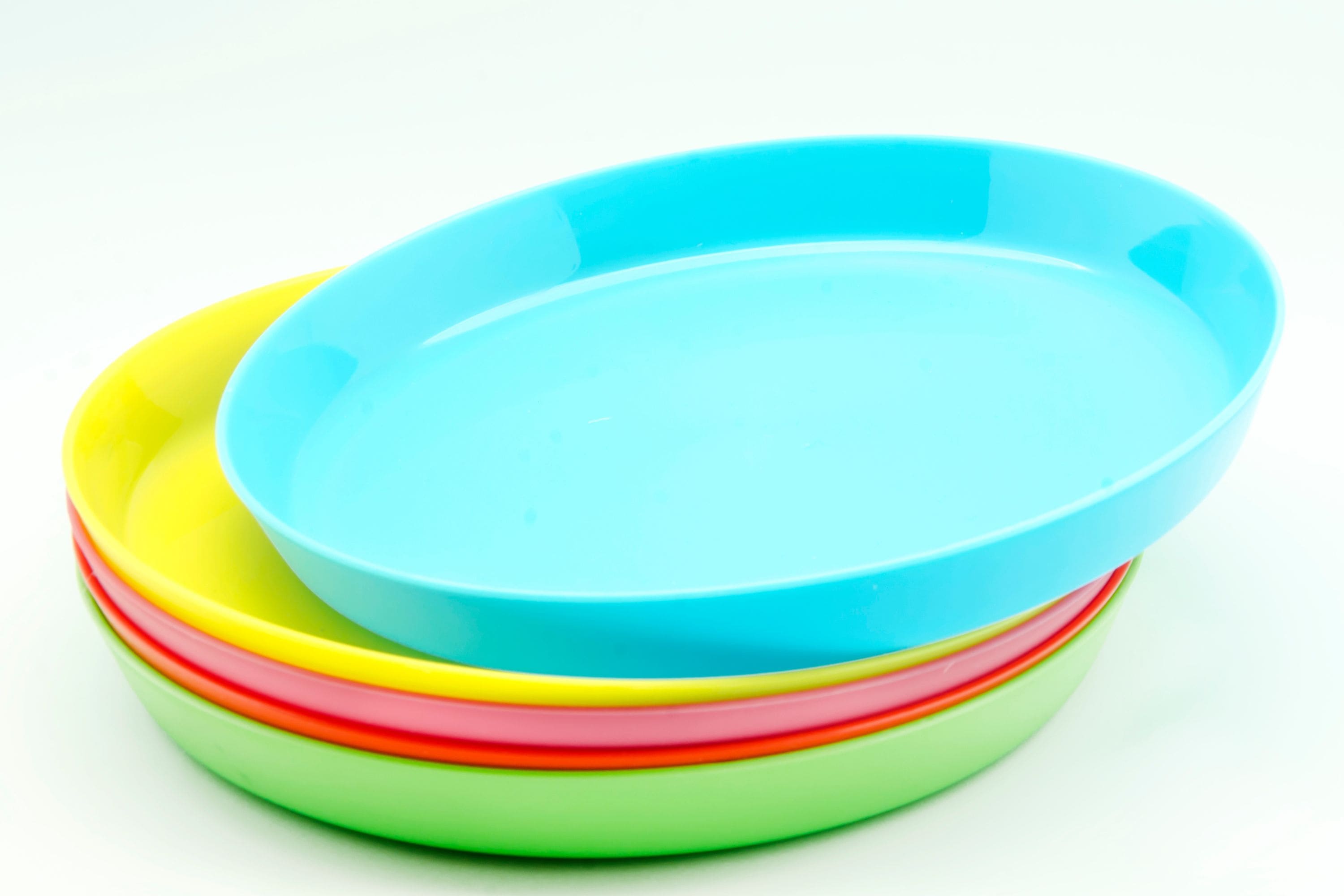 Plastic plates and bowls are much lighter than their ceramic or glass counterparts, so they're ideal for use in a caravan. Plus, they're less likely to break if they're dropped or if you take a sharp turn on the road.
19. Add draw liners to prevent items moving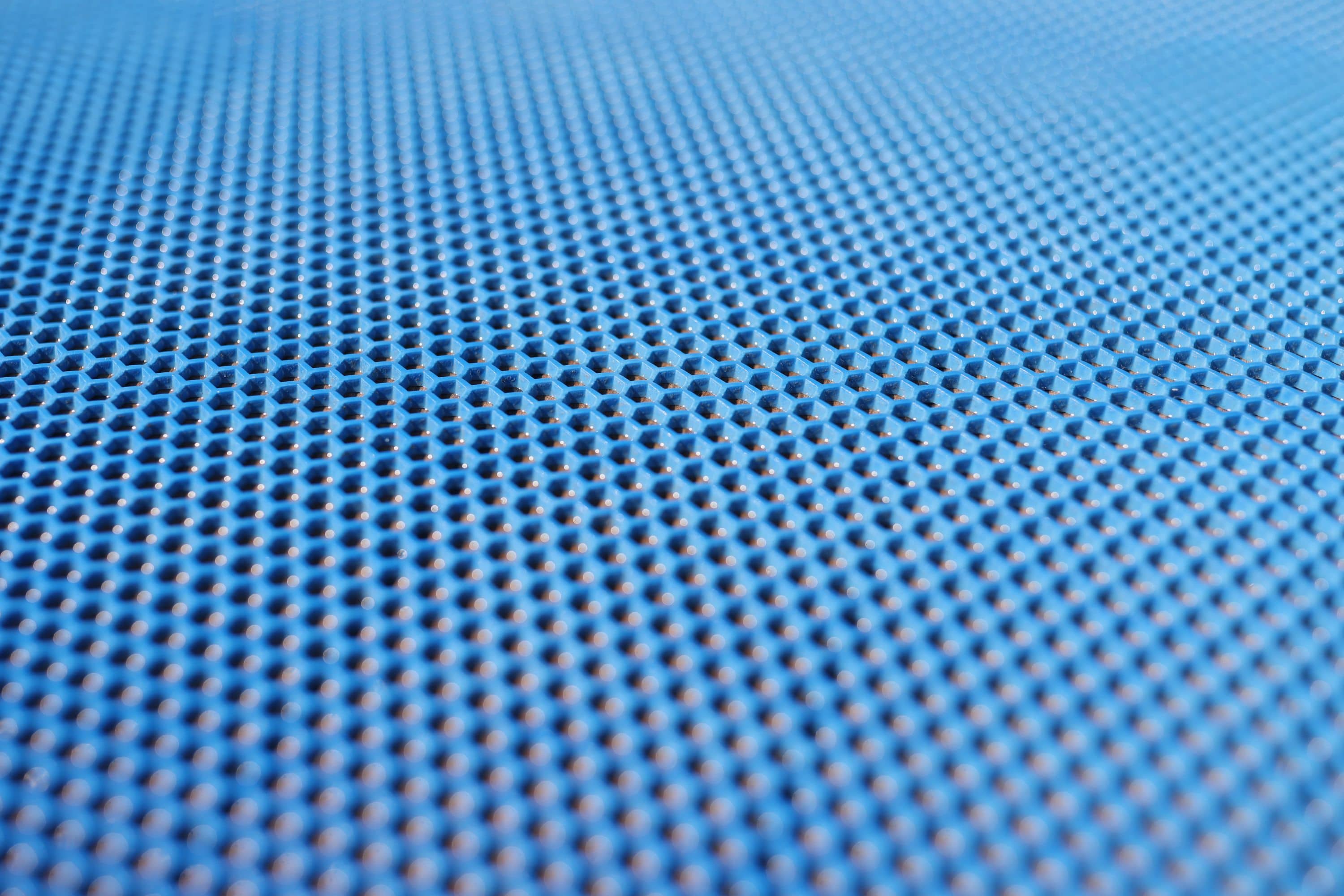 If you're worried about items moving around and getting damaged while you're on the road, add some draw liners to your caravan. This will help to keep everything in place and prevent any accidents. Plus, they don't take up any room and you'll barely notice they are there.
20. Use a magnetic strip for knives and utensils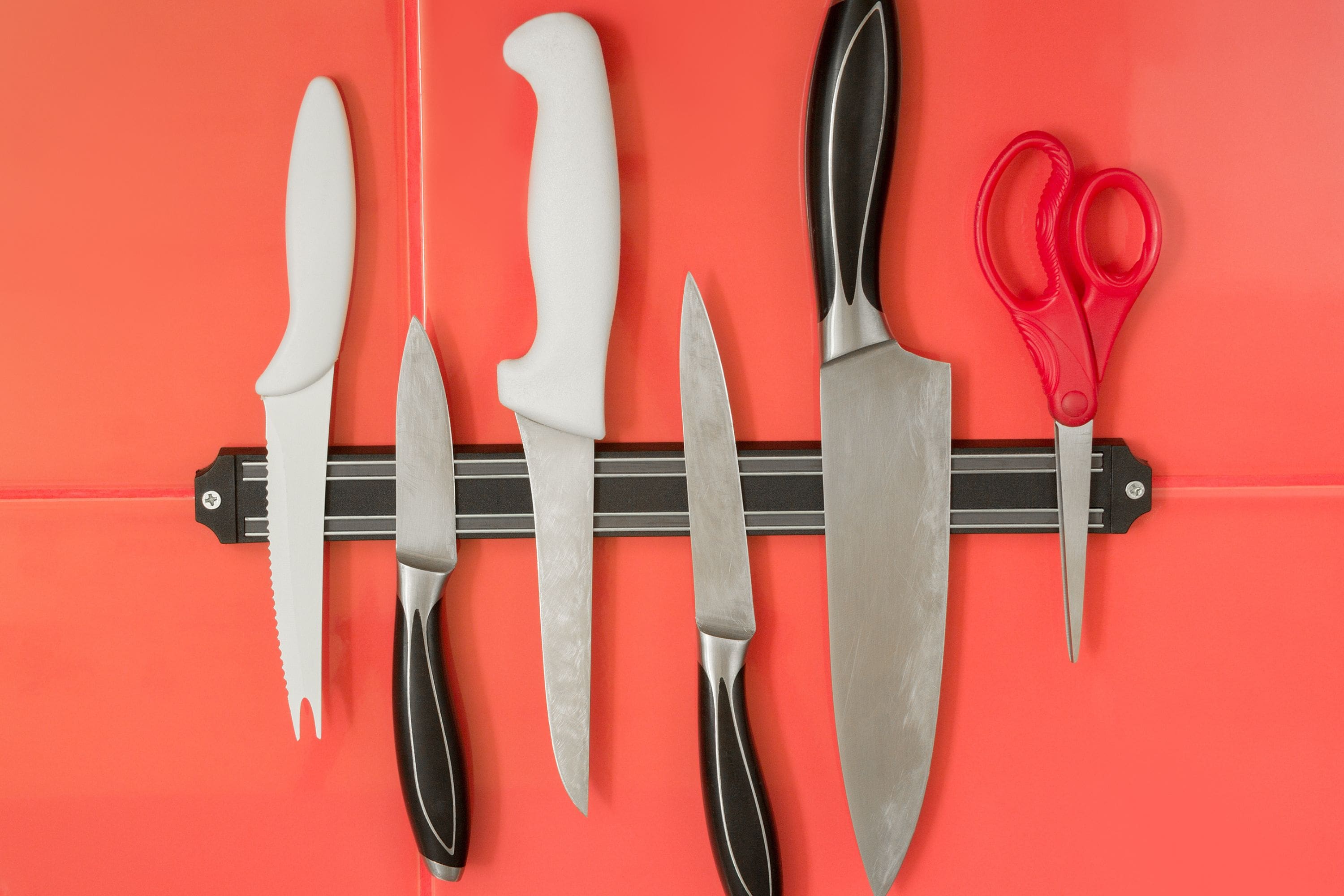 A great way to save space in your caravan is to use a magnetic strip to store knives and other utensils. This way, they'll be out of the way but still within easy reach when you need them.
21. Use picture ledges for wall storage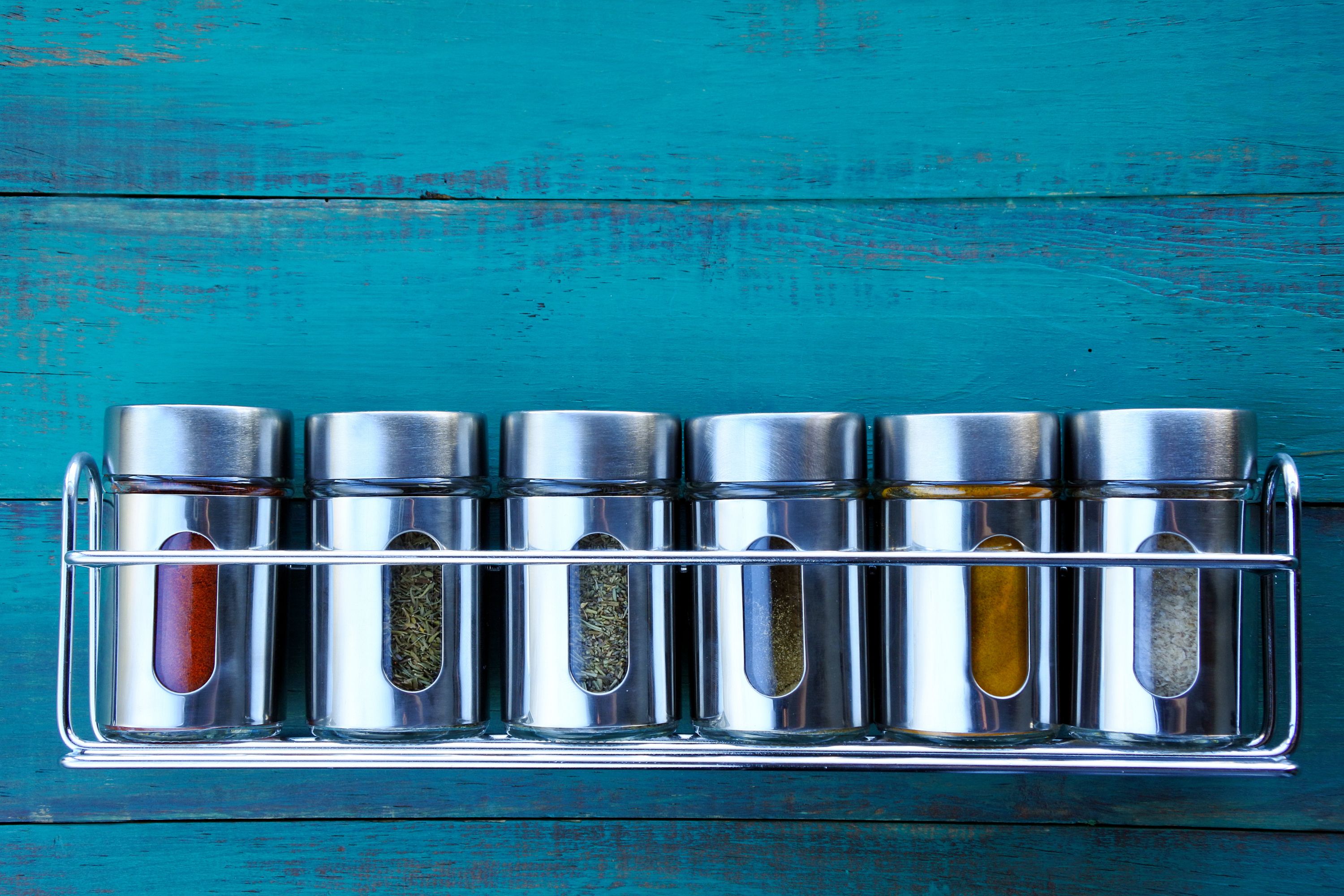 Another great way to make use of wasted space in your caravan is to install picture ledges or spice racks on the walls. This way, you can store things like books, magazines, spices, and other small items without taking up valuable space on shelves or in cupboards.
22. Install a magnetic fly screen curtain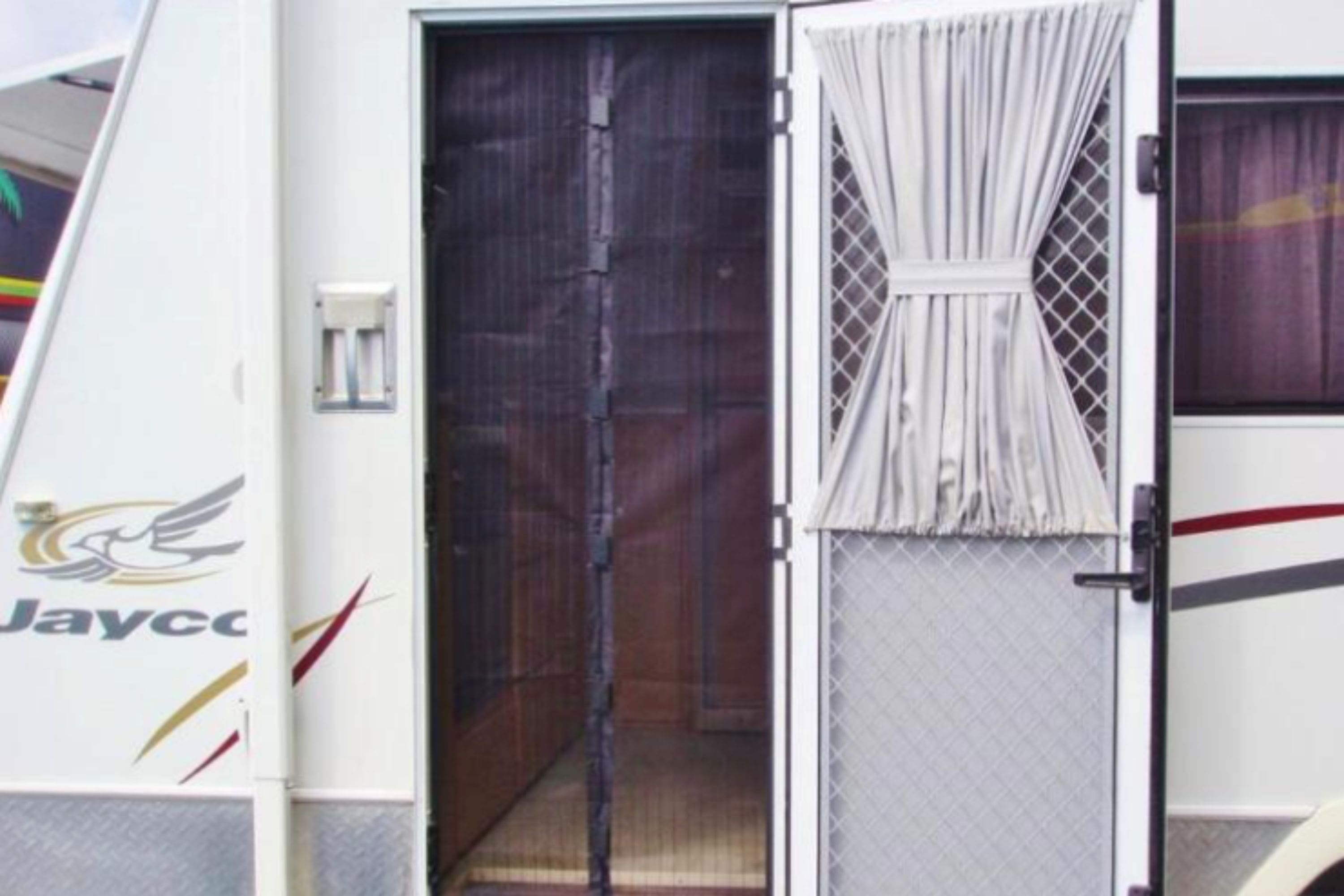 Fly screen mesh curtains are a great way to keep insects out of your caravan. When caravan ATM is already limited, it's the perfect lightweight alternative to installing a security screen door on your caravan. 
Image credit: https://bugmeshscreensoz.com.au/product/caravan-rv/
23. Use pool noodles to cover awning rails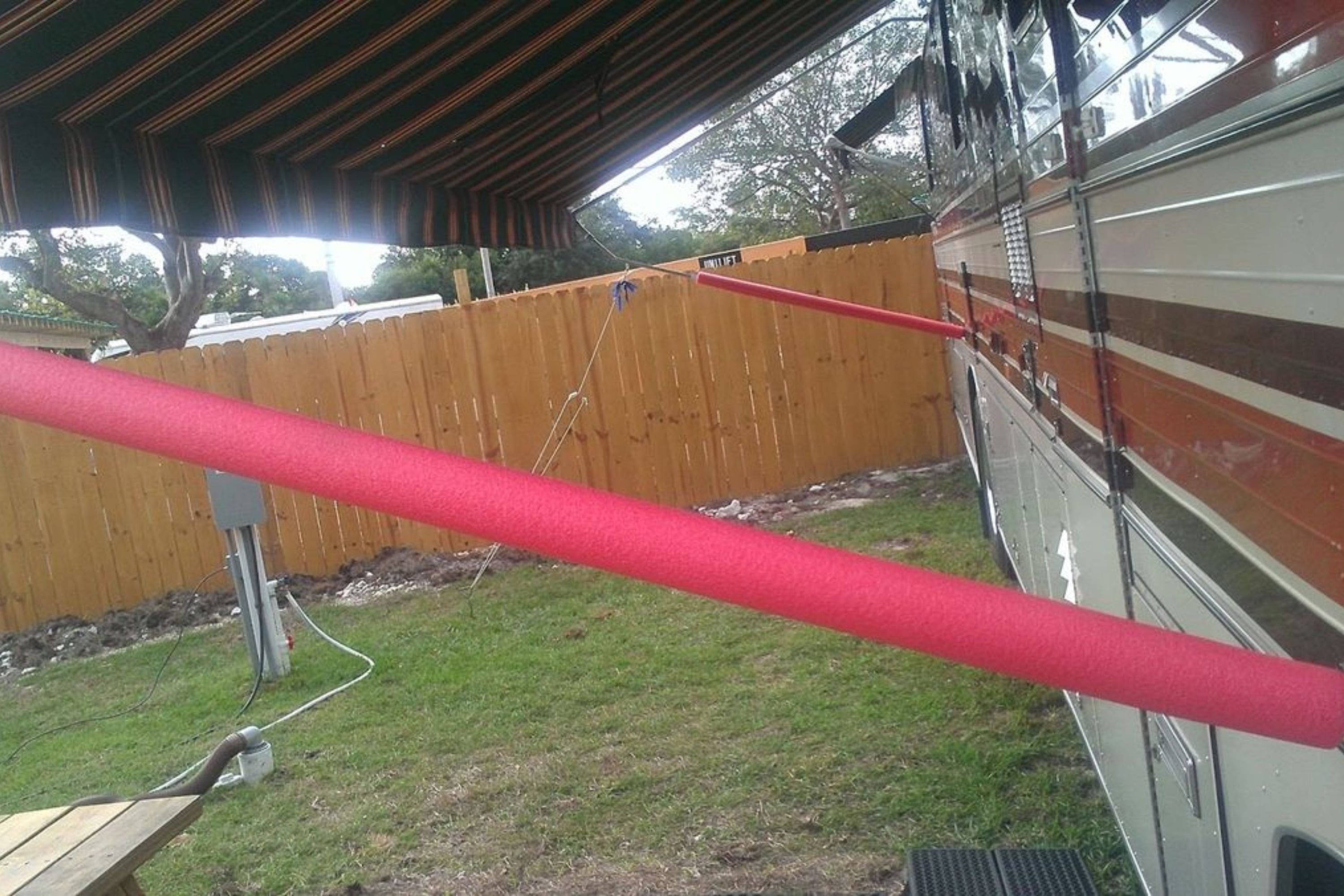 If you have an awning on your caravan, chances are you may have accidentally bumped into the rails a time or two (or ten). To avoid this (and the inevitable bruises), simply slip a pool noodle over each rail for some added protection.
Image credit: https://www.pinterest.com.au/pin/528398968772495306/?nic_v3=1a6MhWAY1
24. Utilise the inside of cupboard doors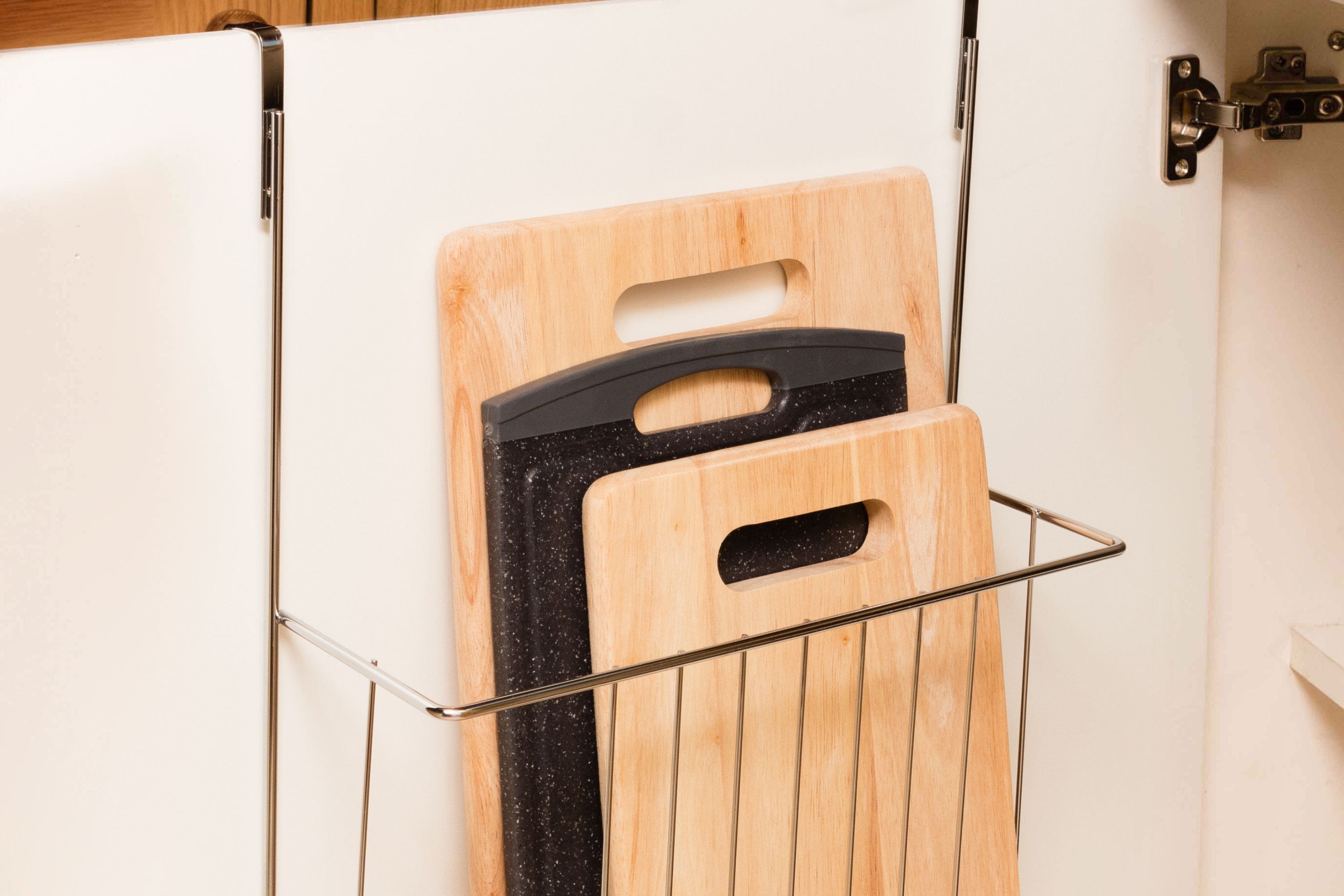 The inside of cupboard doors is the perfect place to store things like spice packets, tea towels, drink coasters, and more. Just affix some hooks or adhesive strips to the door and you have instant added storage space!
25. Clear storage containers
Save space by putting all the essentials such as washing powder, cleaning supplies, and pantry items into clear storage containers. Not only will this declutter your caravan, but it will also make it easier to find what you need when you need it.
Got any more tips to share? Let us know!
There you have it some caravan hacks to help you make the most of the space in your caravan on your next road trip. Do you have any other great caravan storage ideas? Let us know by getting in contact with us online or via social media.
Before taking your caravan out on a road trip, you may want to stock up caravan supplies and spares. Be sure to check out our Guildford dealership for a wide range of useful caravan accessories.