Western Australia is home to some of the most beautiful landscapes in the world, and there's no better way to experience them than by hitting the open road with your great big luxury caravan. If travelling from Perth, you've got to add Moore River to your West Australian travel bucket list!
Moore River is a picturesque river located in Western Australia, about 95 kilometres north of Perth. The river meanders through scenic landscapes and is surrounded by water, rugged cliffs, and lush vegetation. It is a popular holiday destination for locals and tourists alike, offering a range of outdoor activities such as swimming, fishing, kayaking, and bushwalking. The town of Guilderton, located at the mouth of the river, is a charming coastal community with a laid-back atmosphere, offering a range of accommodation options, cafes, and restaurants. If you're planning a Perth to Moore River road trip, here's everything you need to know before embarking on the journey!
Best time of year to visit Moore River
Generally speaking, peak season for visiting Moore River is during the summer months, from December to February, when the weather is warm and sunny, and the water is perfect for swimming and other water-based activities. However, accommodation and attractions may be more expensive and crowded.
If you're not into water-based activities and prefer a quieter experience, consider visiting during spring (September to November) or autumn (March to May), when the weather is cooler, and there are fewer crowds.
What to bring to Moore River
When packing for a road trip to Moore River, it's important to consider the activities you plan to do and the time of year you'll be visiting. Here are some items that should be on everyone's packing list!
Comfortable and breathable clothing
Pack comfortable clothing that is suitable for outdoor activities such as hiking, swimming, and kayaking. Breathable fabrics like cotton and linen are best.
Sun protection
The Australian sun can be intense, so pack sunscreen, sunglasses, and a hat to protect yourself from harmful UV rays.
Insect repellent
To keep pesky bugs away, bring a reliable insect repellent and apply it regularly.
Water bottle
Bring a refillable water bottle to stay hydrated during outdoor activities.
Bathers and towels
Moore River offers plenty of opportunities for swimming and water-based activities, so pack bathers and towels.
Comfortable shoes
Bring comfortable shoes suitable for walking and hiking, as well as water shoes or sandals for water-based activities.
First aid kit
Bring a basic first aid kit that includes items such as band-aids, antiseptic wipes, and pain relief medication. Remember, Moore River is a small coastal town so you may find it easier to purchase these items in Perth.
Driving from Perth to Moore River
Getting to Moore River is relatively easy, as it is located within close proximity to Perth. The most popular route is to drive, with the journey taking approximately 1.5 hours from Perth. To get there, you'll need to head north along the Indian Ocean Drive. As you drive further north, you'll pass through towns like Yanchep and Two Rocks, which offer beautiful beaches, parks, and nature reserves, before arriving at beautiful Moore River.
Accommodation in Moore River
Accommodation options in Moore River are diverse and range from basic camping sites to holiday homes and Airbnbs. Here are some popular caravan and camping sites near Moore River.
Guilderton Holiday Park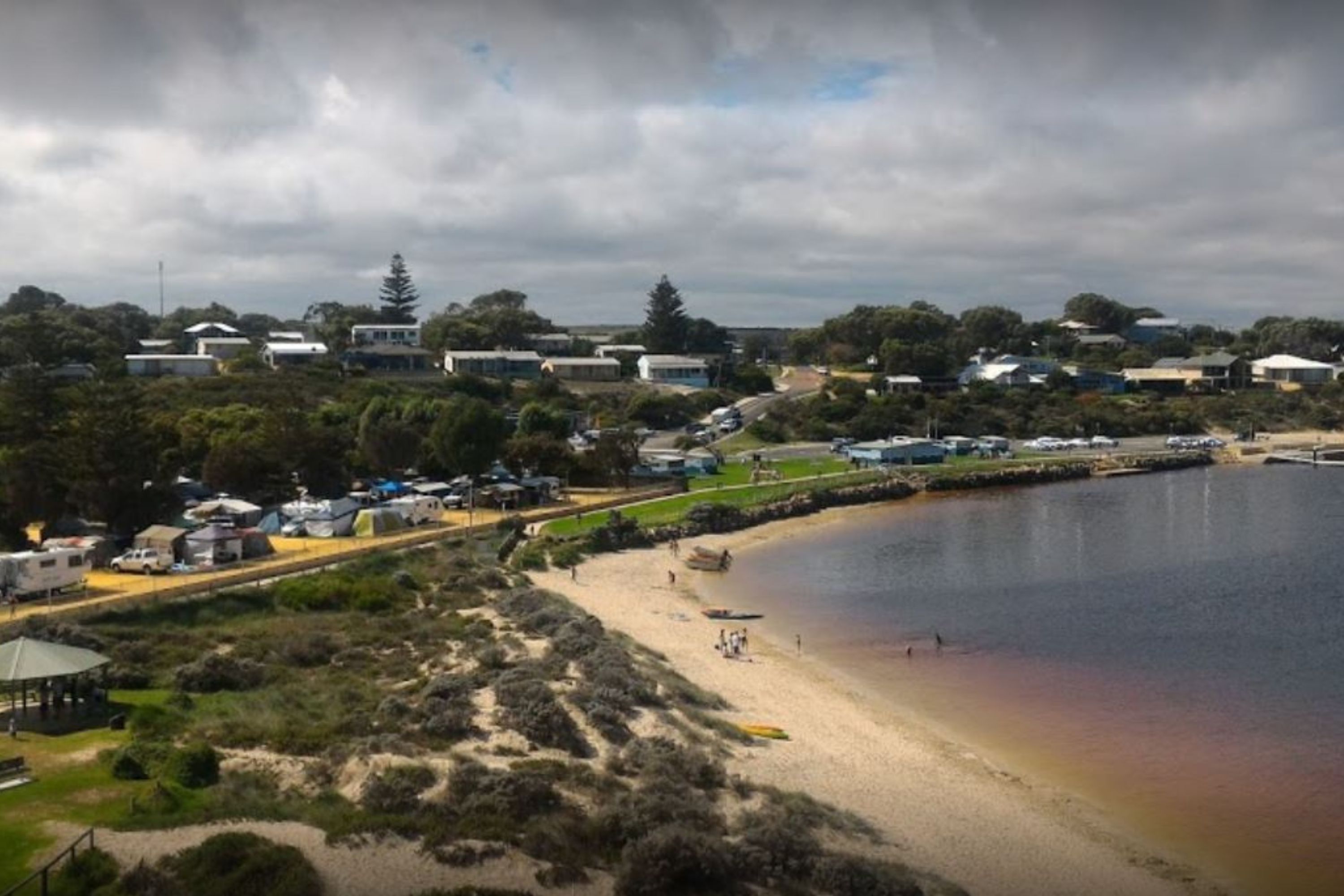 Guilderton Holiday Park is situated at the river mouth of the Moore River, where it meets the Indian Ocean, and offers a range of accommodation options, including cabins, chalets, and campsites. The park is a popular spot for families, couples, and outdoor enthusiasts, who come to enjoy the beautiful natural surroundings and activities.
Image credit: https://www.guildertonholidaypark.com.au/
Willowbrook Farm Caravan Park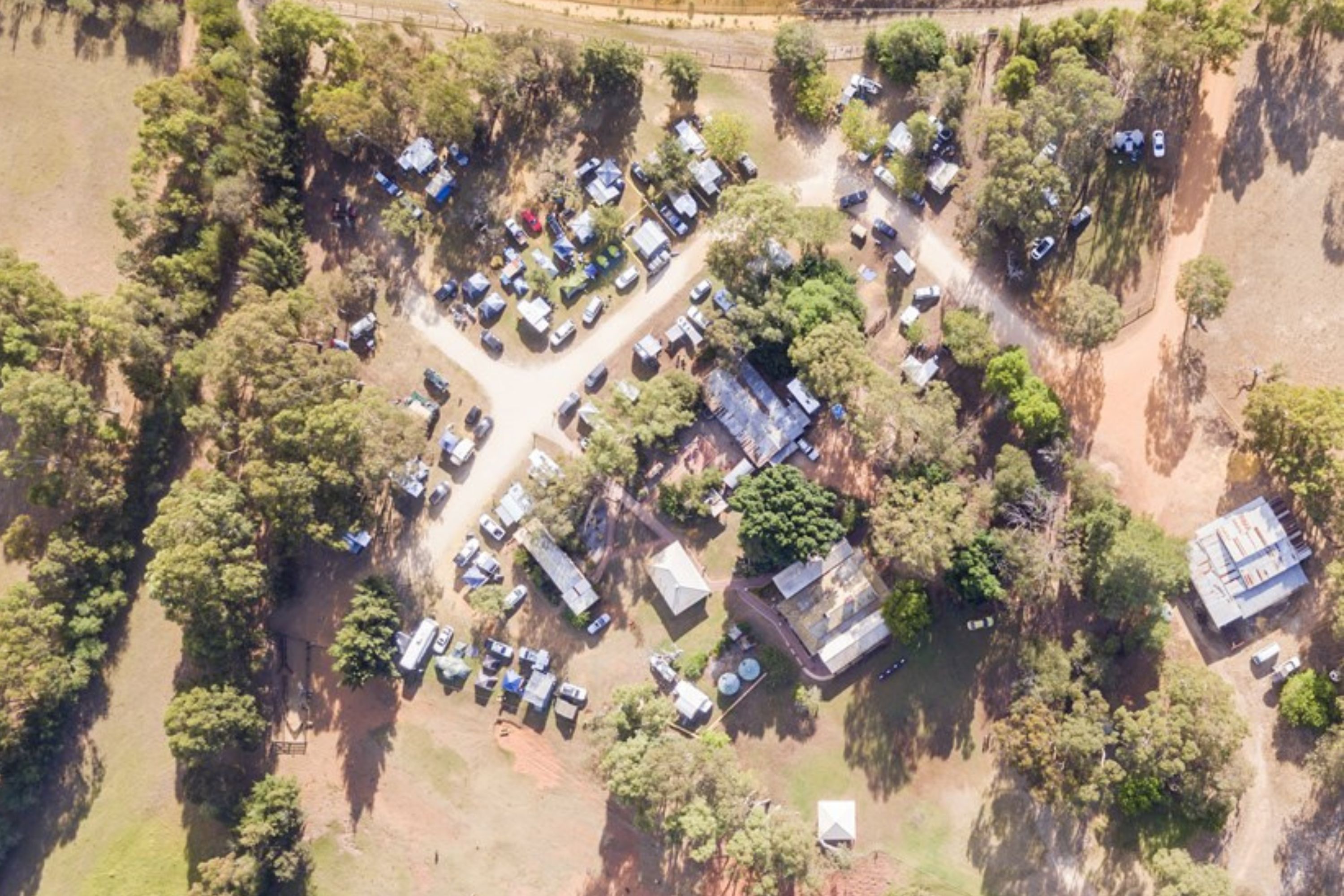 Willowbrook Farm Caravan Park is a picturesque and peaceful holiday destination located in Neergabby, roughly a 20 minute drive from Moore River. The caravan park is situated on a working farm and offers both powered and unpowered sites, as well as communal amenities. It is ideal for those seeking a tranquil rural experience while still being close to the attractions of the Moore River region. Plus, did you know they are a dog friendly caravan park?
Image credit: http://www.willowbrookfarm.com.au/
BIG4 Tasman Holiday Parks – Ledge Point Parks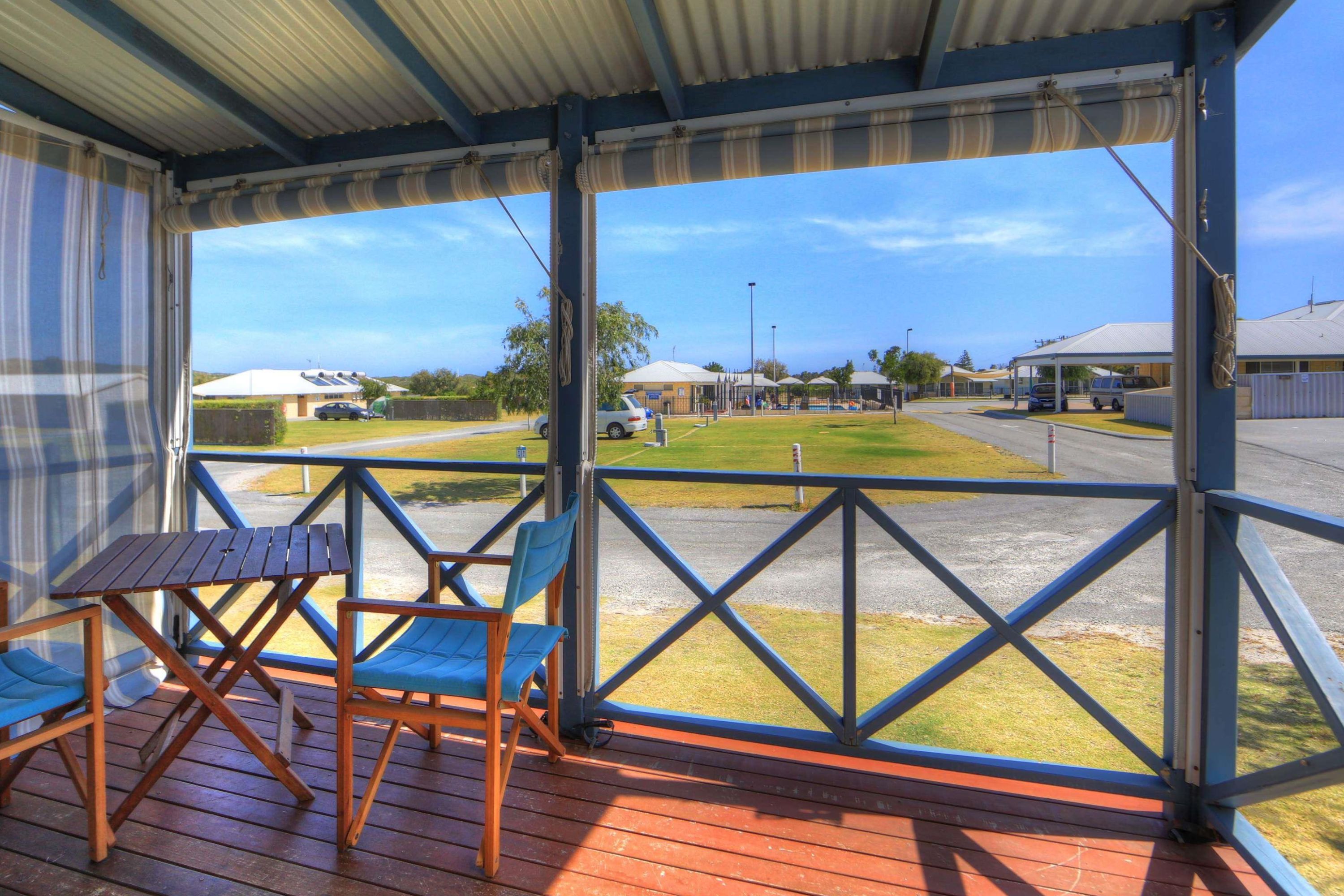 This park is situated in the picturesque town of Ledge Point, which is about 30 minutes north of Moore River and offers a range of accommodation options, including cabins, chalets, and powered and unpowered sites.
Image credit: https://www.big4.com.au/caravan-parks/wa/coral-coast/ledge-point-holiday-park
Things to do in and around Moore River
Now that you know how you're going to Moore River from Perth and where you're going to park up the caravan for the night, it's time to start planning some activities. Here are some of the things you can do in Moore River:
Cool off at the Moore River Estuary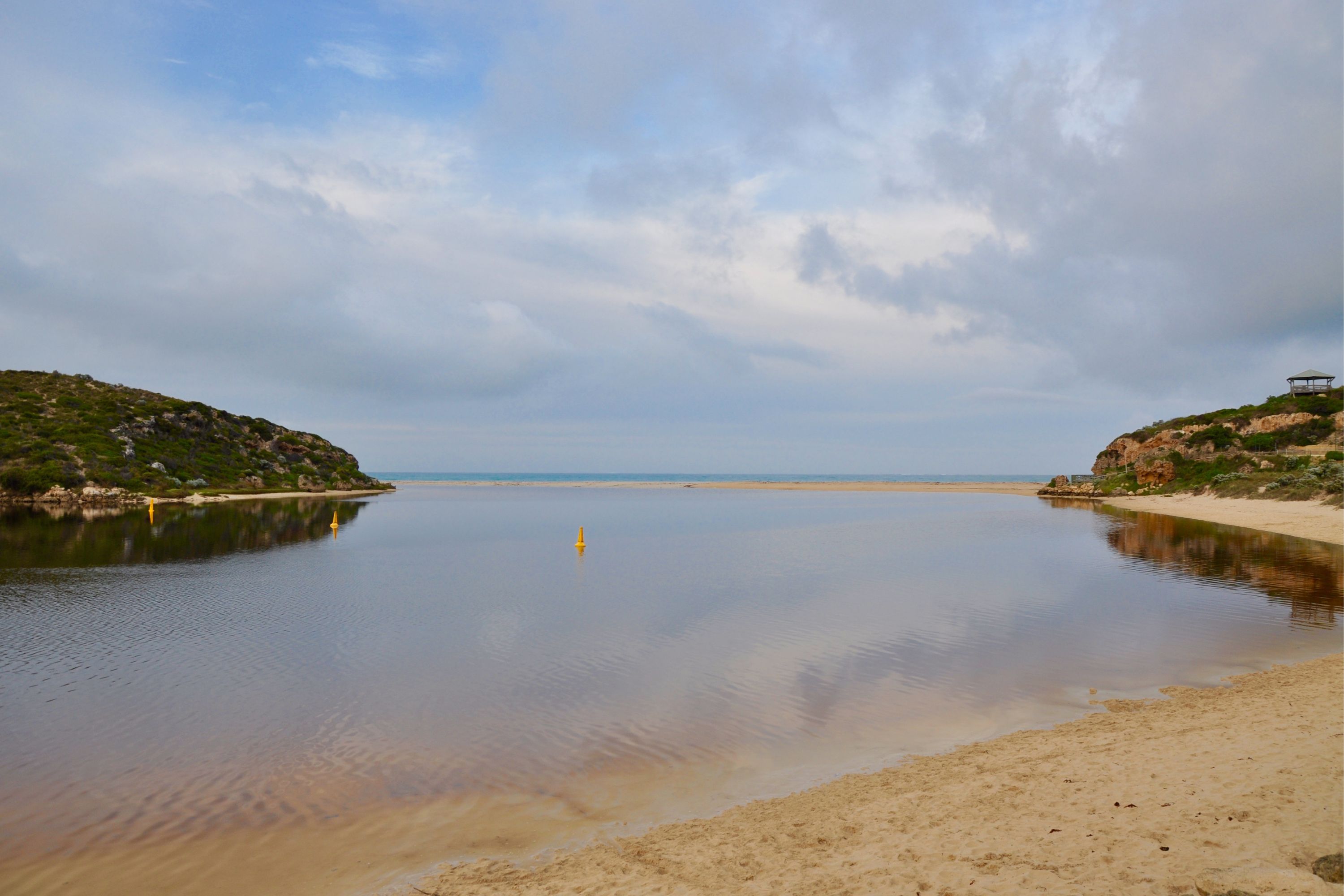 The calm waters of the Moore River are perfect for paddle boats, canoeing or kayaking. You can hire equipment or bring your own and explore the river and its tributaries at your own pace. Moore River is also popular for water sports, including water skiing, wakeboarding, and jet skiing. You can hire equipment or bring your own and enjoy the thrill of speeding across the water. If these activities aren't your thing, Moore River's also the perfect place for you to take in the stunning scenery, read a book, or enjoy a picnic with family and friends.
Beach hop along the coast

The river's not the only place you can soak up the sun and dip in the water, so why not try exploring some of the nearby beaches? There's nothing quite like the feeling of wiggling your toes in the sand as you walk along the water's edge, soaking up the sun and enjoying the beautiful scenery around you. Whether you're keen to find a secluded cove where you can swim in peace or you just want to take in the stunning coastline and keep an eye out for dolphins, there are plenty of great beaches to discover around Moore River. So grab your sunscreen and hit the sand – you won't be disappointed!
Get back to nature at Moore River National Park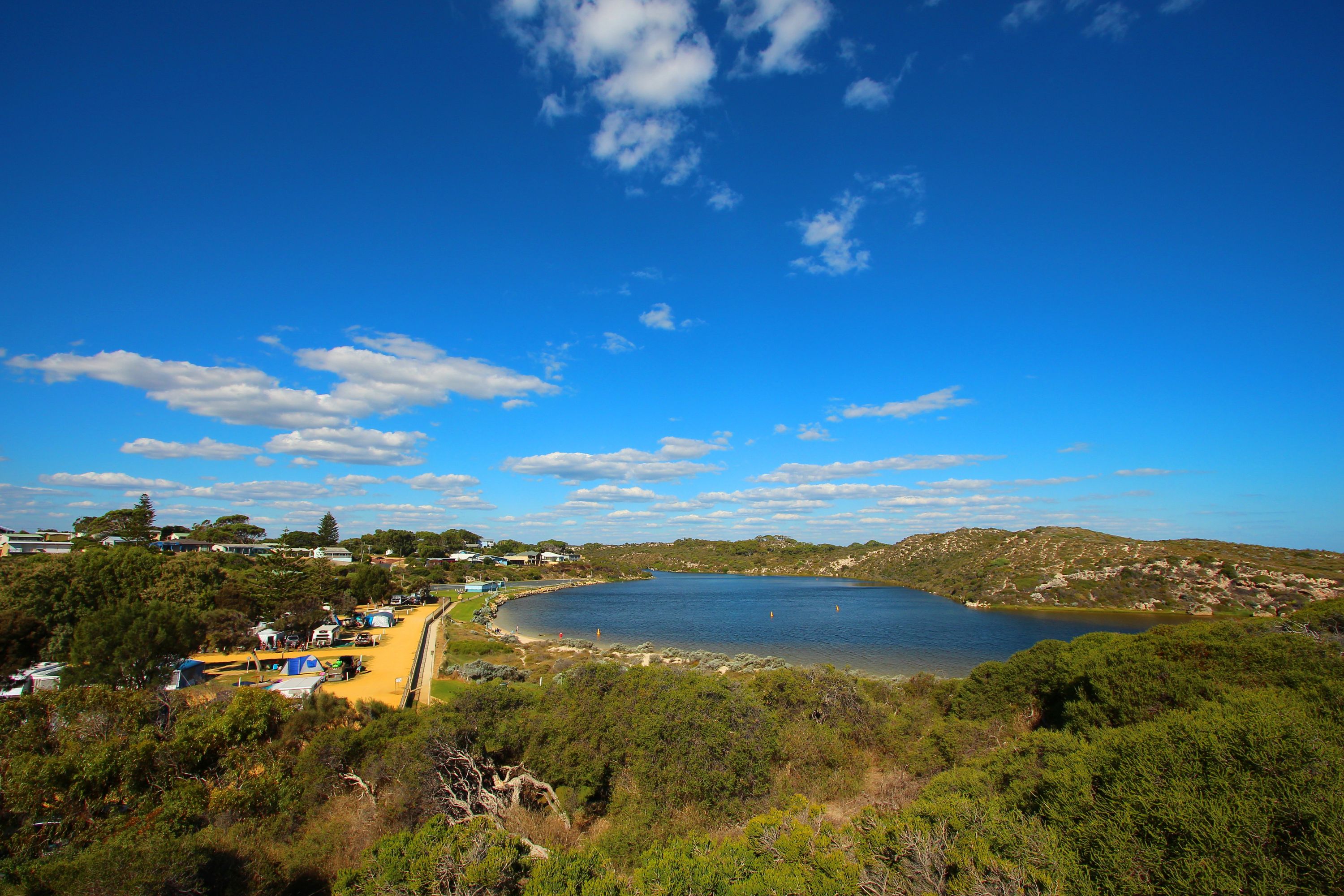 Moore River National Park offers a range of bushwalking trails, which take you through the park's stunning natural environment, including its forests, sand dunes, and riverbanks. You can see a range of wildlife, such as kangaroos, emus, and birdlife. Plus, be sure to check out Moore River's nearby charming towns and scenic countryside, bursting with vibrant wildflowers and fascinating bushland. Springtime is the perfect season to take a leisurely drive and soak it all in.
Go sand boarding at Lancelin sand dunes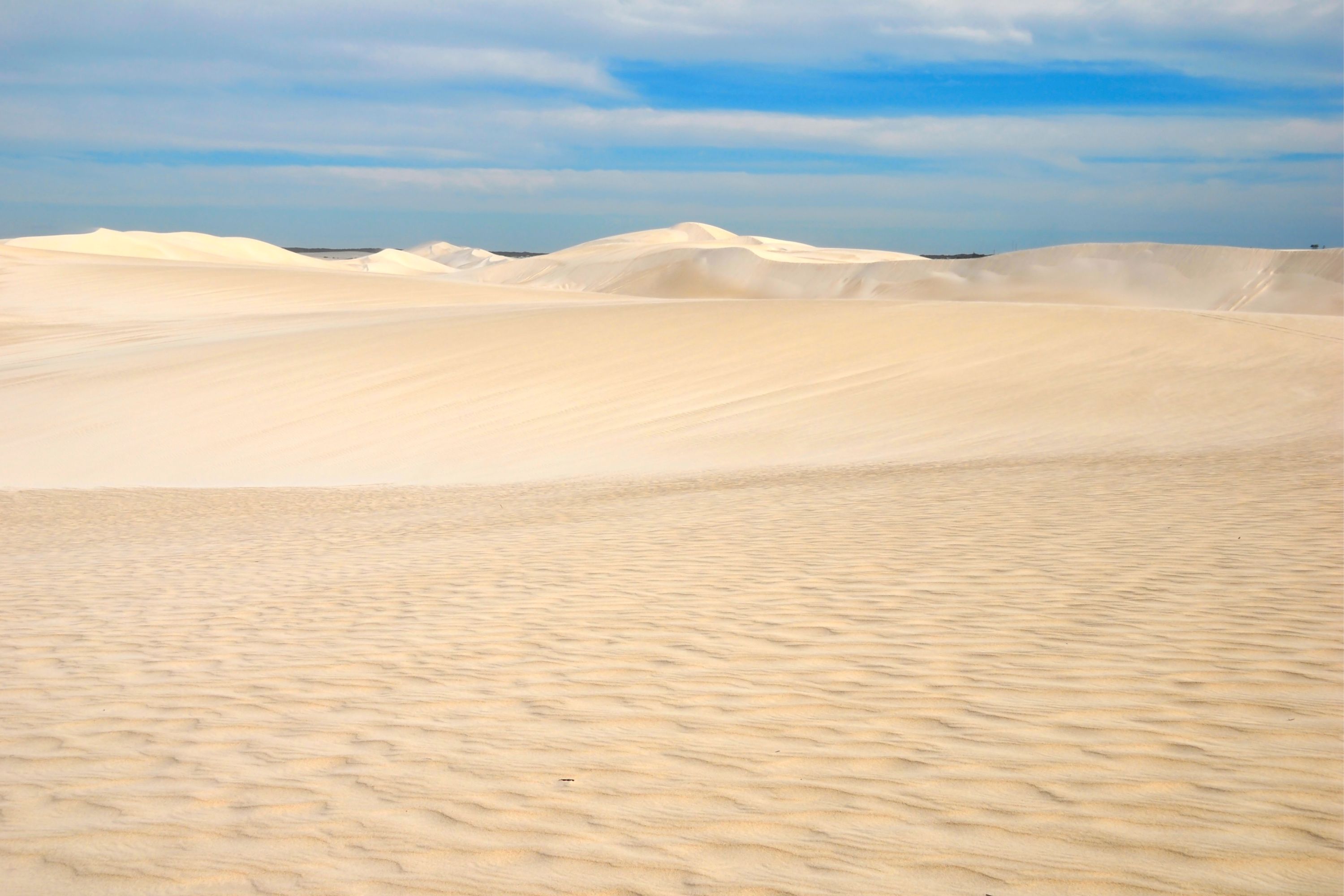 If you're looking for a thrilling adventure during your visit to Moore River, make sure to add sand boarding at Lancelin sand dunes to your itinerary, it's only 30 minutes away! Strap on your board and slide down the towering dunes, feeling the rush of the wind on your face as you race towards the bottom. The dunes offer a wide range of slopes for both beginners and more experienced riders, so everyone can join in on the fun. Once you're finished with your epic sandboarding session, you can relax on the beach or explore the charming town of Lancelin.
Spend a night under the stars at the Gravity Discovery Centre and Observatory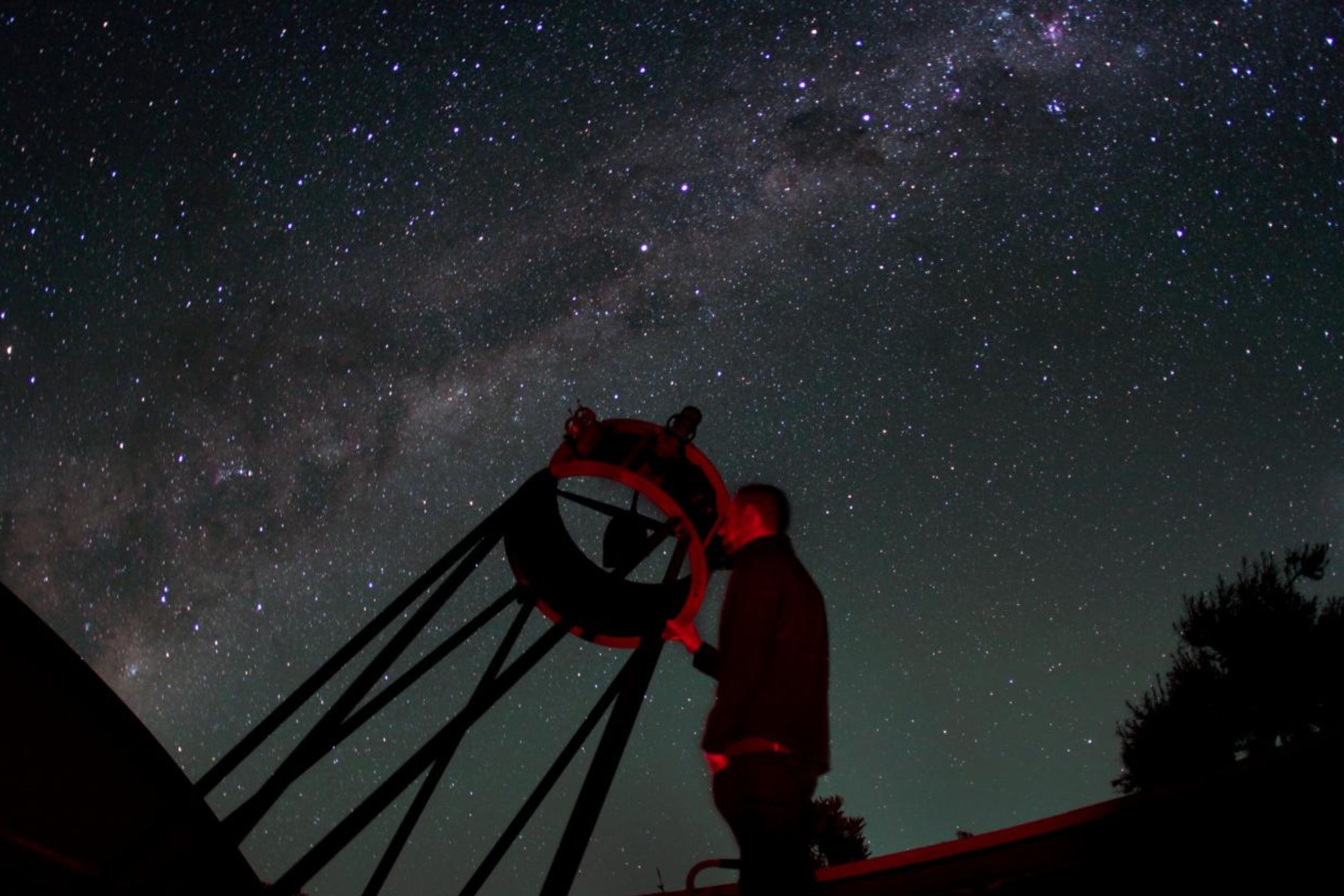 If you're looking for a unique adventure while visiting Moore River, then a visit to the Gravity Discovery Centre and Observatory in Gingin should be on your list. This centre is designed to educate and entertain visitors of all ages about the wonders of science, particularly physics and astronomy. The highlight of the visit is definitely the observatory, which offers a state-of-the-art view of the night sky, celestial objects and the universe. But beyond that, the centre also boasts an interactive science exhibit, planetarium shows and a range of digital technologies for anyone interested in the latest in astronomy and space discoveries.
Image credit: Gravity Discovery Centre and Observatory
Get your caravan packed and head out to Moore River!
There's plenty to do for everyone at Moore River! Whether you're looking for a holiday filled with adventure or a relaxing getaway with the family, Moore River is the perfect spot. What's even better is that the drive from Perth to Moore River is roughly only an hour and a half, making it ideal for a day trip if you don't have time to stay a couple of nights.
When you're ready to explore Moore River and the surrounding region with your caravan, don't forget about the essentials. At Lewis RV, our dealership is packed to the brim with various caravan and camping accessories to make your journey a little bit easier! Plus, don't forget about regular caravan servicing. Ensure your caravan is in excellent road trip condition with a service from Lewis RV.