If you're ready to hit the open road, you may have already started researching the cost of buying a new caravan.
Caravan buyers can sometimes be surprised when they note the initial price of new vans, but design excellence and modern materials and accessories that make for a true home-away-from-home can represent great value.
Prices will range, from budget-friendly models to high-end status symbols, but with a little knowledge, you should be able to find the best van for your bank account and touring plans.
For serious bargain hunters, you may think the best time to buy is during sales periods or at caravan and camping shows when you may benefit from 'show specials' or manufacturer promotions. However, if you prefer more thinking time and investigation, a few visits to a caravan dealership will help to make an educated choice, often saving you from an impulse buy and expensive mistakes with options you may not require.
New versus used caravans
Consider both new and used vans to get the price and features you want. New vans offer great warranty and a host of easy-living features that may not be included in older models. However, well maintained used caravans are often cheaper and sometimes a good entry level, depending on your budget. If you are new to the world of caravaning and camping, buying a used caravan may be a great place to start. Here's our brief guide to caravan prices.
Caravan price guide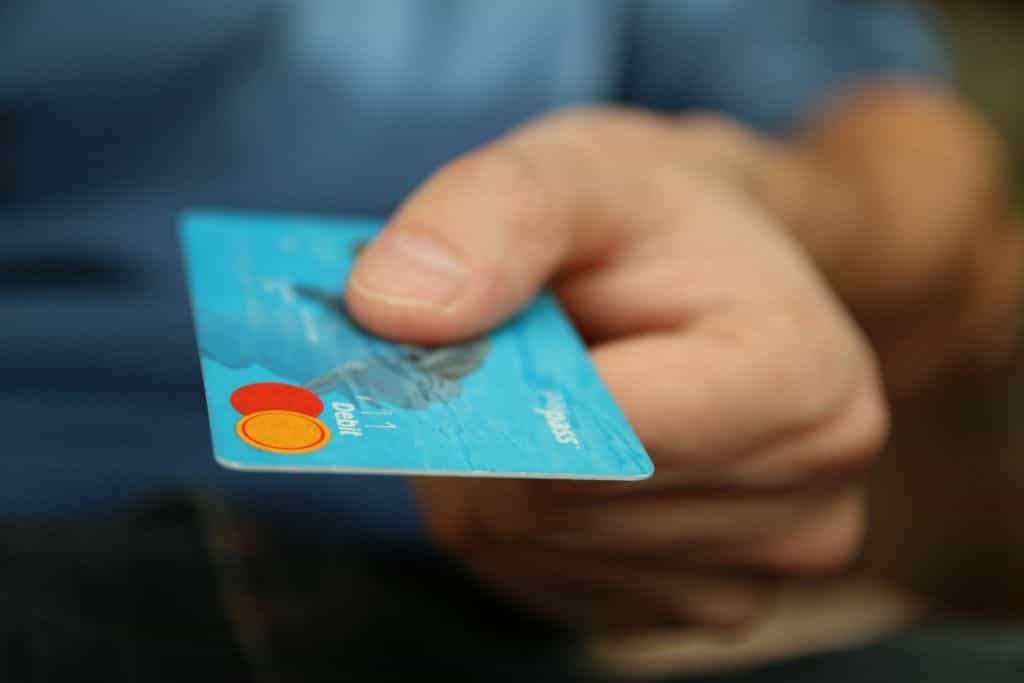 Caravans are generally priced relative to their size, what terrain they can tackle and range of features. Prices start at around $25,000 for a used van in reasonable condition and can reach above $150,000 for high-end models with all the creature comforts and latest technology.
Here's what you can expect in each price range.
Less than $40,000
Vans in this range are generally pre-loved and an ideal place to start if you're not sure whether caravanning is for you, but want to give it a try. Often the smaller affordable caravans do not have an ensuite, but bathroom facilities are always available if you plan to stay at caravan parks. Make sure the van has a good service history and is suitable for your vehicle and where you want to take it. Buying from reputable caravan dealerships can add piece-of-mind, especially for expert advice and after-sales service. See some of our used caravans for sale.
$40-$60,000
At this price point you will find mostly used small to medium caravans, single axle in either pop top or full height. Suited to accommodate two adults, these models may be best for occasional caravan enthusiasts. Consider variables such as a single or double bed, ensuite, on or off-road and weights. Brand new caravans are available at this price point, bringing 'new caravan' warranty and features into the equation. Some new models to consider are the Nova Metrolink and the Crusader Weekend Warrior.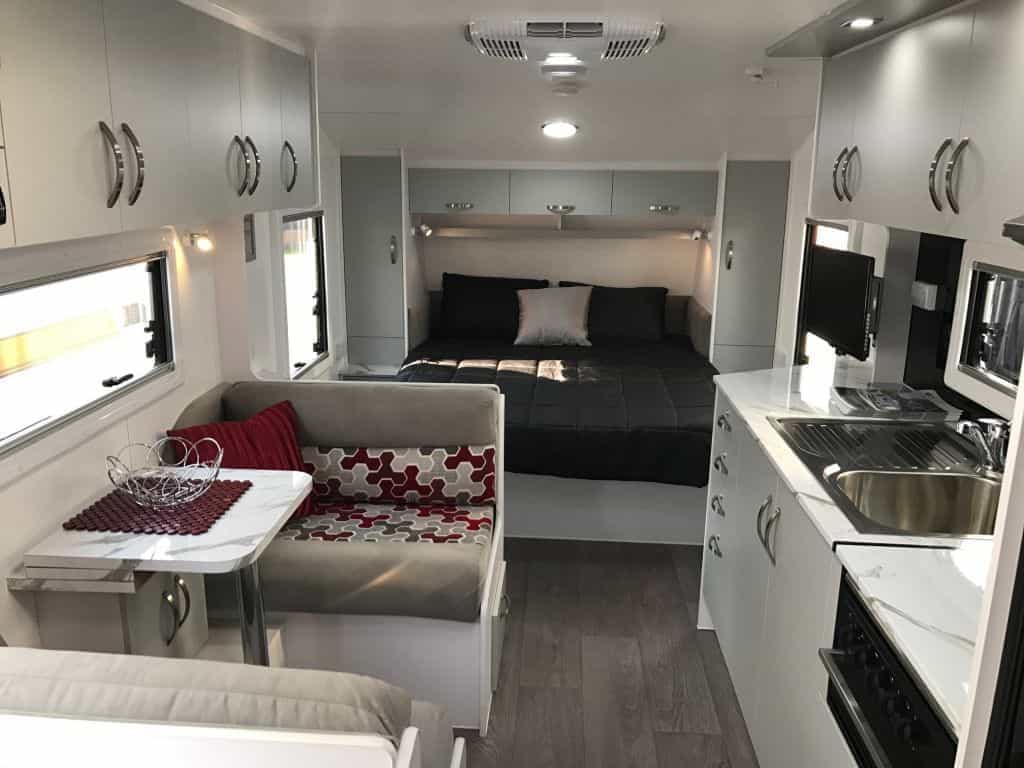 $60-$80,000
This price range is the most common for many brands and features many medium to large sized new vans, often around 18 to 20 feet long, with twin axle and additional features such as an ensuite. They will generally accommodate two to four people comfortably. You may even be able to include some off-road components at this price. Take a look at the Excalibur models from Crusader in this range.
$80-$100,000
Hardcore caravan enthusiasts looking to tackle heavy-duty adventures, or those wanting a few extra comforts will shop in this price range. New vans and larger sizes, these are suited to those that want a bit extra space or have children. Look for a family van in this price range. If you have experience in caravanning and know what you want, customized caravans such as the Nova Vita are available in this bracket.
$100,000+
This is the luxury range and shopping at this price point will get you a new medium to large, custom built, twin axle van with full ensuite and a host of extras that you may consider moving out of home to live permanently in your van! Standard model and customized vans in this price range offer greater choice, including the ability to select your preferred layout, interior soft furnishings and appliances. With a full off-road caravan for the serious explorer, you will be able to choose suspension, wheels, chassis sizes, energy components and water storage features to suit your individual travelling needs. Flagship models such as Nova Pride Platinum allow a huge scope for customising a luxury van.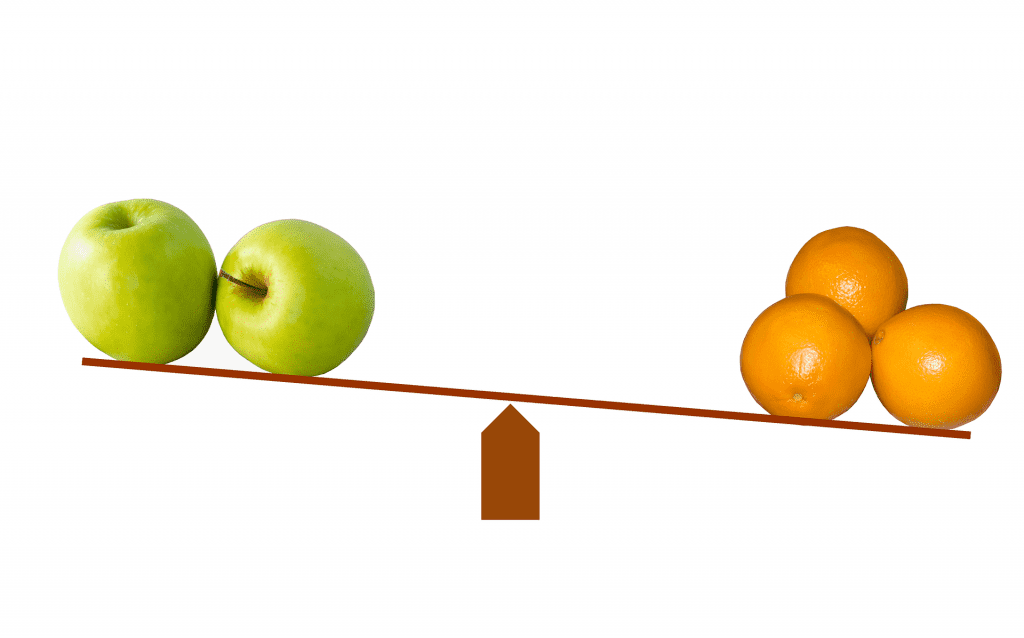 Whichever price range you are considering, remember to do your research. Often what may be a standard inclusion on some vans is an optional extra on others and has the potential to blow out your budget.
Comparing caravans is never 'apples for apples'- investigate the warranty, be sure the new brands you consider are accredited by the Caravan Industry Association of Australia and if considering used caravans, ask about the history of the van. Keep in mind the vast range of options that may already be fitted to a used van make one quite different to another of the same model or brand.
Look at websites and brochures, visit caravan shows or talk to other caravan owners about their experiences to understand the value of different caravan brands and models. Give some thought to the relationship you would like with your caravan dealer and importantly, can the dealership offer reliable servicing and parts to care for your caravan into the future?
At Lewis RV you will find an extensive, well-presented display of both new and used caravans. Lewis RV has an inviting atmosphere and a team that are enthusiastic about matching the right caravan to each customer. We can answer all of your queries regarding towing, weights and legal requirements so that you are reassured your choice is right for you.
Talk to the experts
Narrowed down your choices? Talk to the experts at Lewis RV to help you find the right caravan for your budget and travel plans. We can also arrange finance and insurance. Contact us today.