Top tips for buying a new caravan
If the open road is constantly calling your name, buying a caravan may be the perfect way for you to answer that call. Heading out on a road trip is a great way to spend a holiday with your family or friends, and it is much more convenient to have your own caravan than to have to hire one each time. Especially if you take long road trips frequently, a caravan is an investment that will be well worth it in the long run. Follow these tips to ensure that you choose the right caravan to meet your needs:
Set your budget in advance
Your first step should be to determine how much you can afford to spend on a caravan. If you already have a specific number in mind, you will be less likely to overspend, possibly getting yourself into financial trouble, when it comes down to making decisions. You want to have a clear head going into it so that you can get what you need without it costing the world. You may be able to apply for finance to help with your purchase, which you can enquire about at Lewis RV.
Choose the right size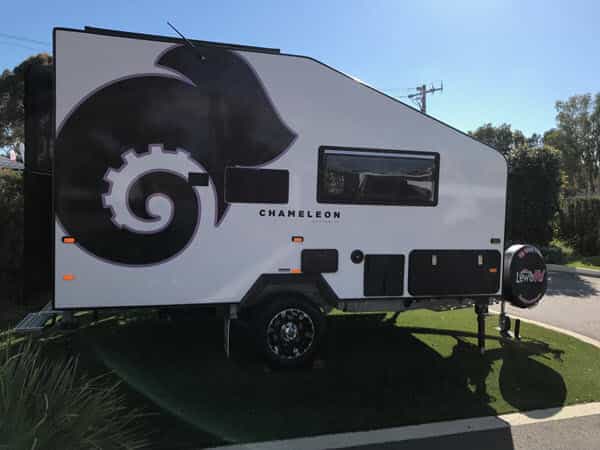 Next, you'll need to determine what size and weight caravan you will need. Take into consideration things like what the towing capacity of your vehicle is, where you will likely be travelling and whether you want to go off-road. If you have children or plan to in the future, and if you plan on bringing guests along with you, you may need to consider a caravan with bunks or a table to bed conversion. Some caravans are so small that they can accommodate just one person comfortably and are light to tow for smaller vehicles. Others can sleep several adults and children. Make sure that you and your family will all be able to sleep and move around comfortably.
If you are going to be spending so much time together, you don't want to all be on top of each other!
Pick out your options
These days, caravans have so many options for you to choose from. Some may be equipped with a full en suite, including a shower, vanity and toilet, while more compact models are generally not. These days most caravans have very well-equipped kitchens and can even have the option for an outdoor kitchen. Depending on the caravan model, you may be able to customise the interior and the components under the caravan such as suspension, chassis and water storage. Be sure to evaluate your options before making your final decision. There may be things available that you would never have thought of – how about diesel heating, inbuilt generator, home theatre or a dishwasher! At Lewis RV we like to investigate our customer's travel requirements to help find the best model and options to match your needs.
Talk to other caravan owners
Whether you have never taken a trip in a caravan before or have done it many times, you can always learn more by talking to other caravan owners. Even if you have gone on holiday in one before, there may be considerations relevant to owning one, rather than hiring it, that you may not be aware of.
Current caravan owners will be able to offer advice and guidance based on specific experiences, which may help you to narrow down your options. It can help to have this discussion after you have already done a bit of research on your own so that you will be more familiar with caravans and have a better sense of what you are looking for. This way, you'll know pointed questions to ask to help you make your decision.
Choose your new caravan at Lewis RV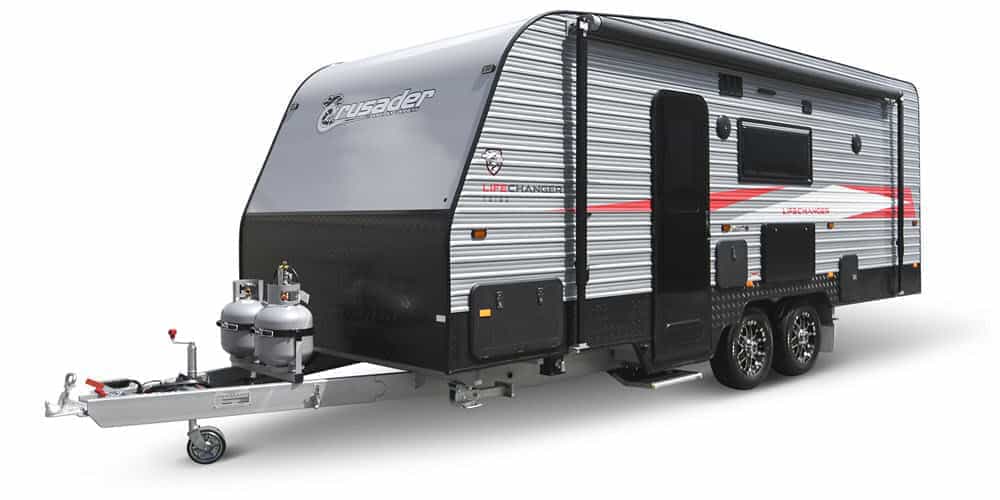 Lewis RV has a vast selection of new and used caravans for sale.
We specialise in custom orders and are the WA distributors for Crusader Caravans, both of which offer a perfect blend of luxury and performance.
We can answer any questions you have and help you choose the best caravan to suit your needs, preferences and budget. Stop by our showroom today to see all the caravans we have on offer and talk to us about your plans for caravanning.